On a daily basis, as a specialist supplier, the Special Piping Materials teams around the globe get requests from their clients for specialist products. This means that no matter if it's for the oil and gas, nuclear, mining, LNG, desalination or petrochemical industries, we are well-versed in sourcing and supplying bespoke items.
We work with specialist manufacturers of duplex, super duplex and stainless steel 316 and have a trusted network of shipping partners to make sure we can get our items where they need to be, when they need to be there. 
In 'part 2' of this blog we are sharing just a handful of these specialist items, their material grades and where they were destined to go (see part 1 here).
Our many years of experience as a specialist supplier means our custom service is trusted and relied upon time and time again, with our clients regularly coming back to us with their requirements.
Why not contact your local Special Piping Materials team in Perth, Singapore, Texas, Rio de Janeiro, Dubai, Aberdeen or Manchester today to find out how we can help supply the product for your next project?
1. End Connections 250N.B Class 
These are End Connections 250N.B Class #1500lbs that were specially made for a client of our Perth office as per their precise drawings and specifications.
They are Duplex ASTM A182 F51 and here they are pictured ready to be shipped for an application in the offshore oil and gas sector.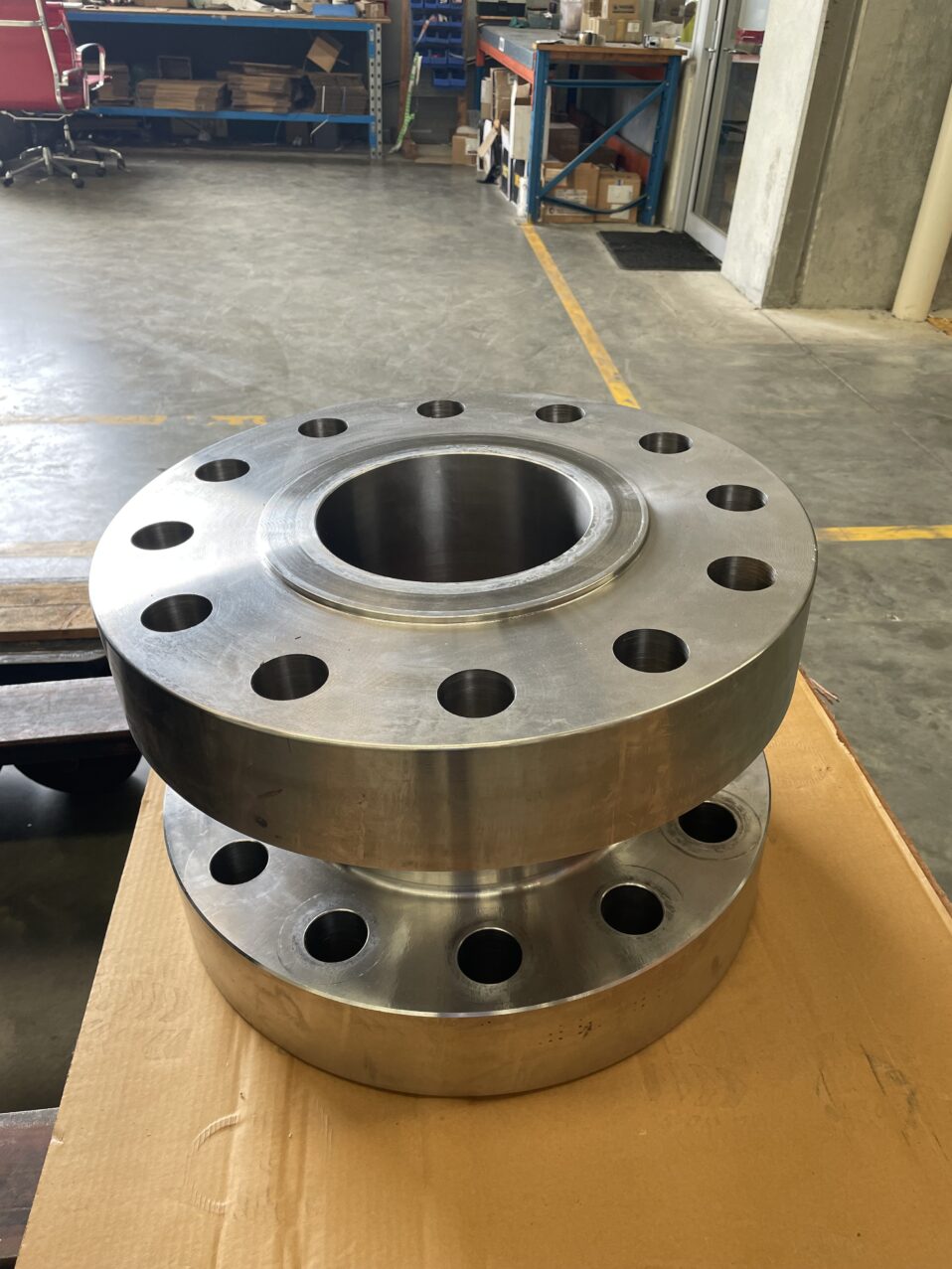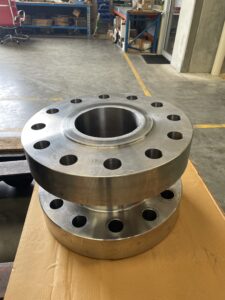 2. 400NB materials
Special Piping Materials in Perth has recently invested in a new range of bespoke products in 400NB materials to support local fabrication bases with spooling for Western Australian Nickel Miners.
We currently have in stock the following:
▶️ 400NB: Duplex S31803 and Super Duplex S32750
▶️ Schedules: SCH10S and SCHSTD
Butt Weld Fittings: Tees, Elbows and Reducers
▶️ Flanges: Slip-on Raised Face and Raised Face Blinds
▶️ Pipe: 400NB WX Pipe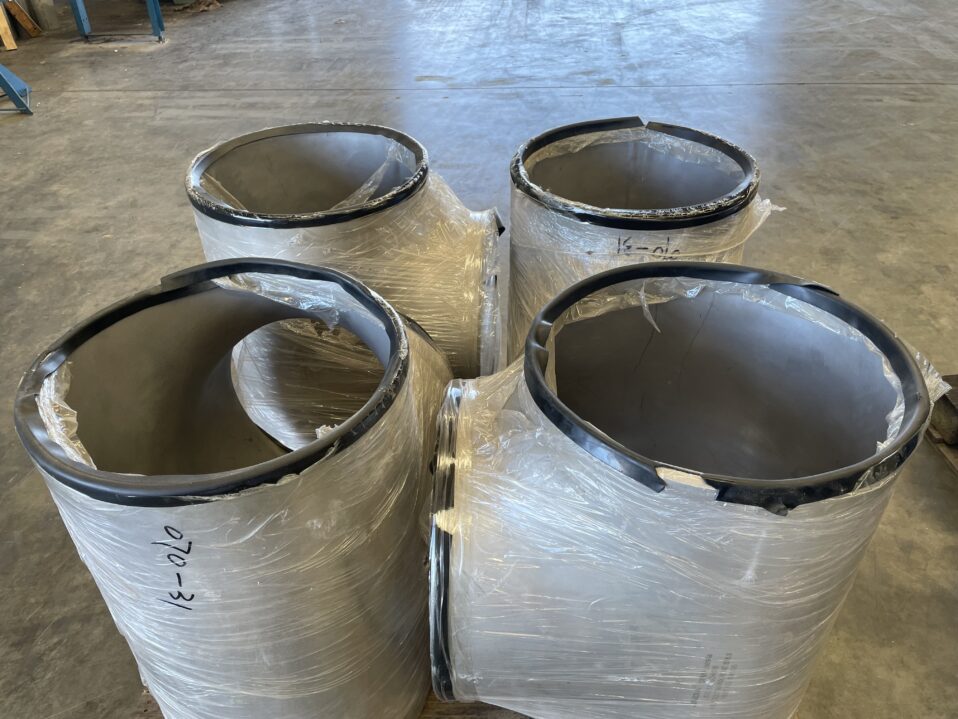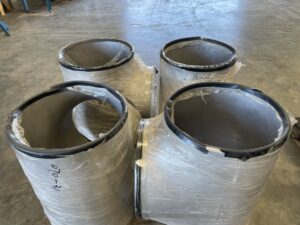 3. Thick pipe
Now that's a thick pipe!
This is a 323.9mm OD (outside diameter) x 55mm WT (wall thickness) long manifolds destined for a pilot CO2 plant in America.
This item was custom-designed specifically for this project and was delivered on time for our client and met all the detailed specifications and amplified tolerances.
Don't forget – SPM can supply any standard or non-standard OD, ID (inside diameter) and WT pipe for our clients across the globe.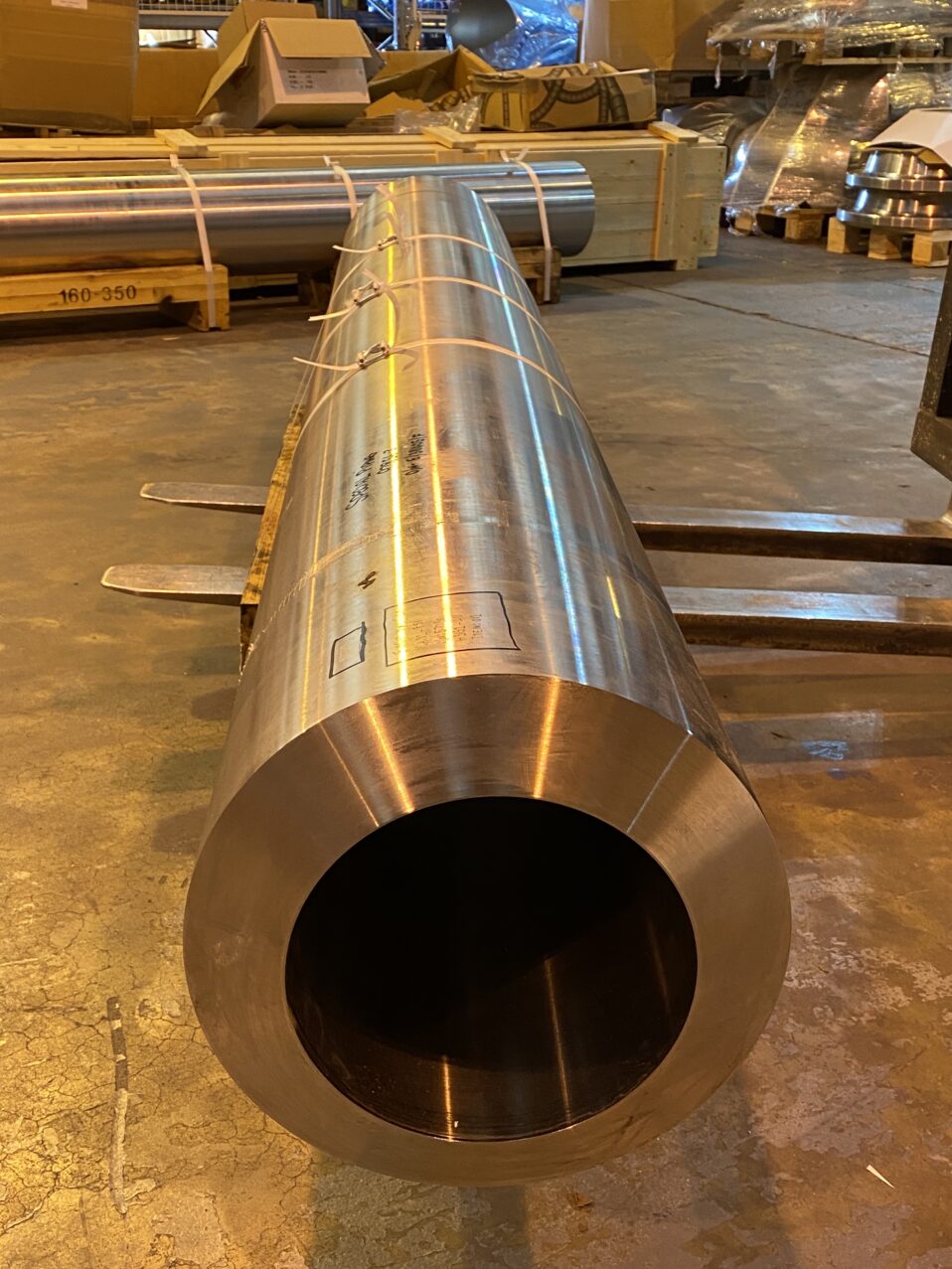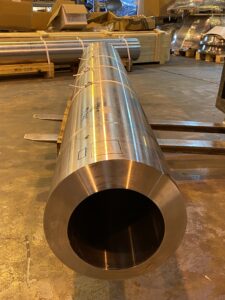 4. Heat Exchanger parts
Here are some more custom-made duplex products that the Manchester team had manufactured recently for a client.
They are for Heat Exchangers to be installed on a floating production storage and offloading (FPSO) unit being operated by Equinor in Brazil.
These were packed and shipped to our client perfectly on time and were very well received!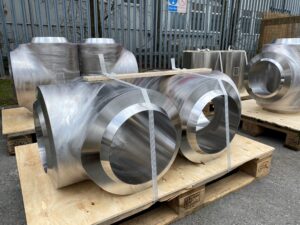 5. Custom-made flange
This flange is a 6″ 2500 RF WN SCHXXS PE A182 F51 that our Houston team commissioned to be custom-made for a customer.
It was cut to order because our customer had a specification that required destructive testing that was different to the usual specifications we keep in stock (ASTM & Norsok M-630).
Pictured is Gary and Brody in the warehouse doing a final inspection of flanges before they were packed and shipped out.
All of our offices around the world can quote to our customer's specific requirements and we can arrange any necessary destructive and/or non-destructive testing.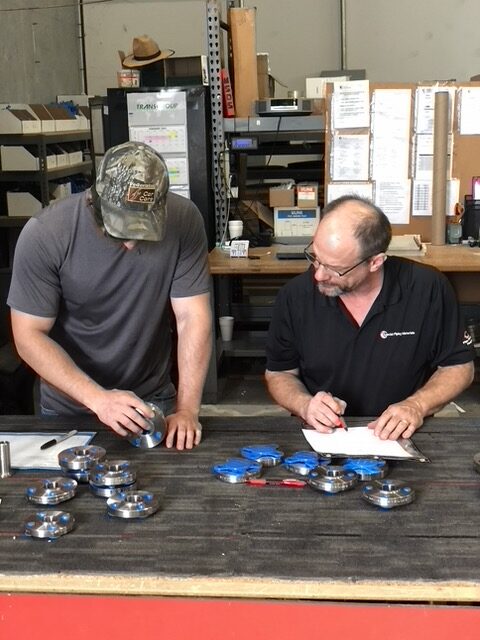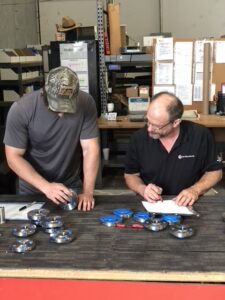 6. Semi-finished flange
This is a semi-finished flange currently in stock in one of our UK warehouses. But what is a semi-finished flange?
It simply means that the flange has already been semi-machined except for the bore and face. This allows us to stock flanges at any wall thickness and gasket face that our clients may need as our professional team are then able to customise the semi-finished flanges to whatever specification the client wants.
This can be done quickly and efficiently, and we have even been known to provide a same day turnaround service when a project is particularly urgent. All part of Special Piping Materials' added-value service!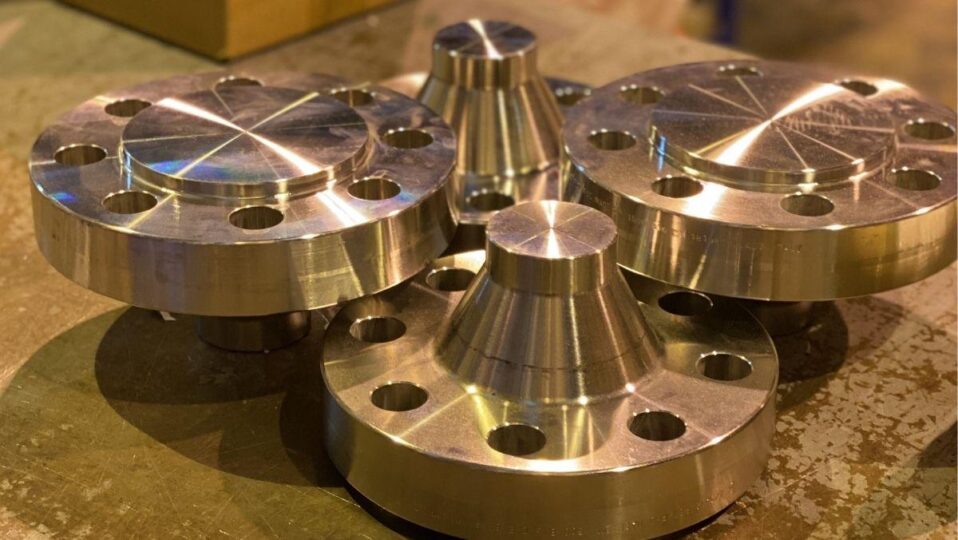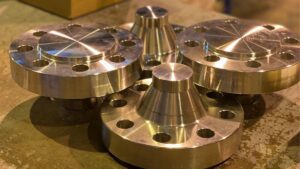 7. Custom-made crating
Here at SPM, we can provide custom-made crating to suit all your shipping needs!
Small, medium, large, and every size in between than you can imagine can be manufactured and produced for orders received at all seven of our offices around the world.
If the need is for speed, then we can have the custom crates produced within 24 hours of an order, meaning our clients can rest easy knowing their products will be on their way quickly and securely.
Here at Special Piping Materials, the speed and efficiency of our shipping service is just as important as the quality of our products!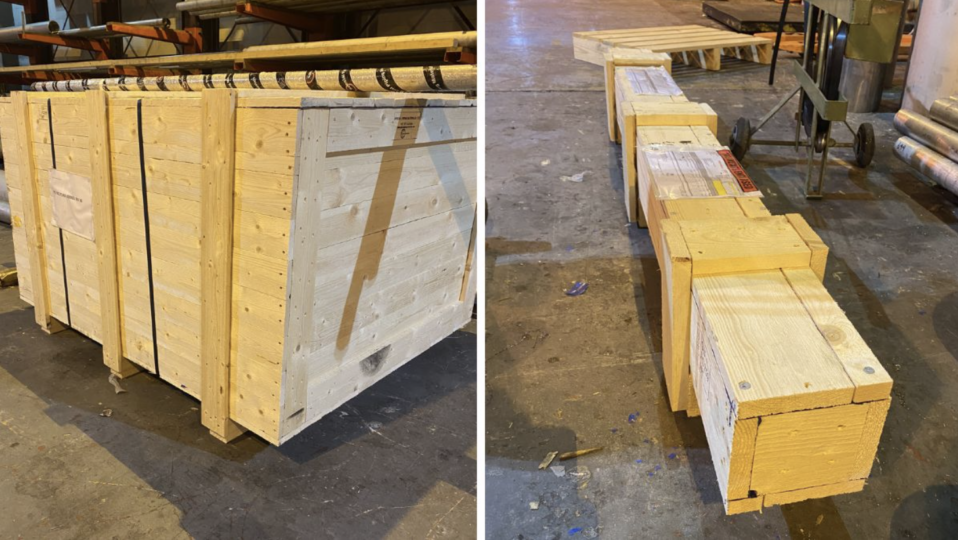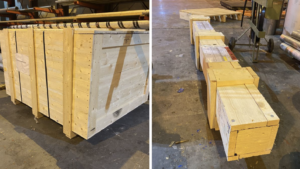 Are you in need of a specialist supplier of exotic materials?
Don't hesitate to contact one of our knowledgeable teams today in our network of global offices.
#SpecialPipingMaterials #Energy #EnergySector #OilandGas #Quality #duplex #gas #piping #supplychain #supplier #specialist #quality