As a specialist supplier of exotic piping, we are accustomed to sourcing and supplying unusual items to our clients around the globe, alongside our standard range of duplex and super duplex and stainless steel 316 items.
Over the past year we have sourced a wide variety of different products that were destined to be used in an eclectic range of environments and situations
In this blog we share some of these specialist items, their material grades and where they were destined to go. Look out for 'part 2' of this blog in a few weeks' time!
It just goes to show how much of a 'specialist supplier' Special Piping Materials really is! Don't forget, our custom service means we can supply many distinctive and unusual items to suit our clients' requirements. Quick turnaround on products is also available if needed!
Why not contact the team today to find out how we can help supply the materials for your bespoke projects?
1. 10" Weldneck Duplex Flanges
These are both 10" weldneck Duplex flanges that were sourced by our team in Houston. Despite their size difference, they are exactly the same type of flange apart from their pressure rating.
The flange on the left is 2500lbs which is the highest pressure-rated flange we have in stock, while the other is 150lbs.
A flange is an external or internal ridge between two pipes that provides a method of connecting pipes, valves, pumps and other equipment to form an overall piping system.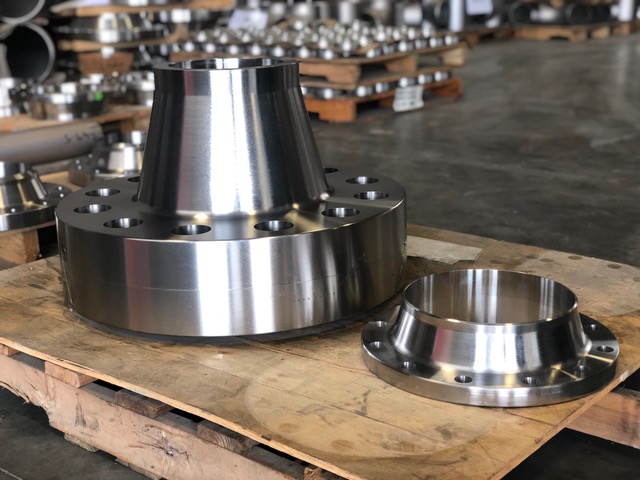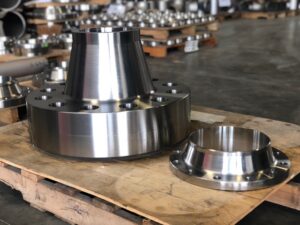 2. Long Weld Neck Flanges
These Long Weld Neck Flanges (LWN) were recently custom manufactured to one of our client's specifications.
They were commissioned because the standard ASME B16.5 Weld Neck height is not appropriate for the design/function of the piping system in question. These beauties were destined to be used in an offshore oil and gas installation.
3. Heat Exchanger Parts
These custom items made from super duplex were certainly shining in the Manchester sun!
These items were to be used as part of heat exchangers for a pilot CO2 Power Plant that was being developed in the USA. Part of the service included specialist packing and shipping to our client.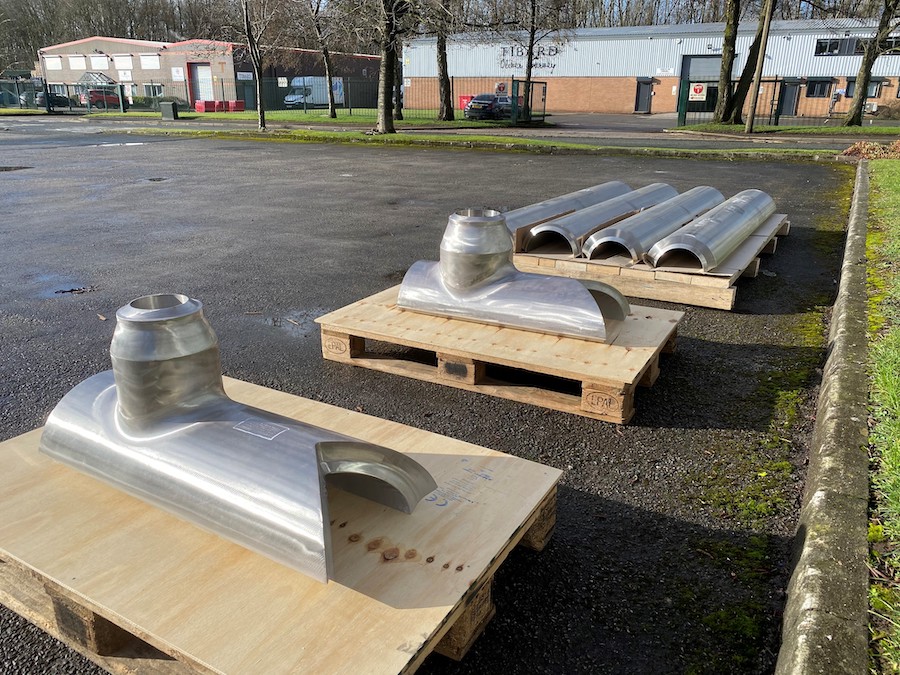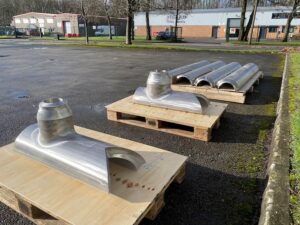 4. Super Duplex Pipe
Here we have pictured at our Houston warehouse some 8″ SCH120 SMLS PIPE A790 S32750 – which is in the very durable and very popular 'super duplex' material.
'SCH120' refers to the wall thickness of the pipe which is definitely not a size you would typically find in stock as it is extremely heavy duty. We have previously supplied pipe like this to fabricators for use in process piping systems on greenfield offshore platform projects.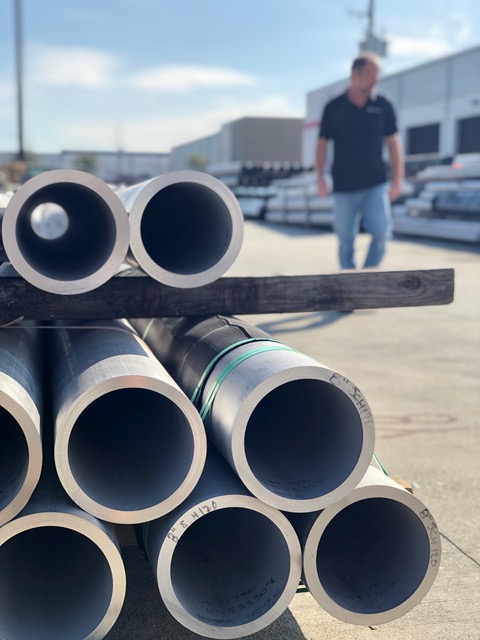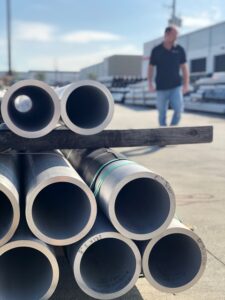 5. Heavy Wall Fittings
Here is an example of the heavy wall fittings that we source and supply for our clients. These were previously held in stock in our Houston office in Texas.Specifically, they are 6" SCH160 45 LR ELBOW SMLS A815 S31803.
Special Piping Materials offers a range of precision-finished buttweld fittings to our customers, which ensure a continuous flow in both seamless and welded pipes systems.
Long radius elbows, straight tees as well as concentric and eccentric reducers are all available.
In Houston, we have recently expanded our range of heavy wall buttweld fittings to include SCH120, SCH160 and XXS to ensure we have a complete range to match our clients' requirements.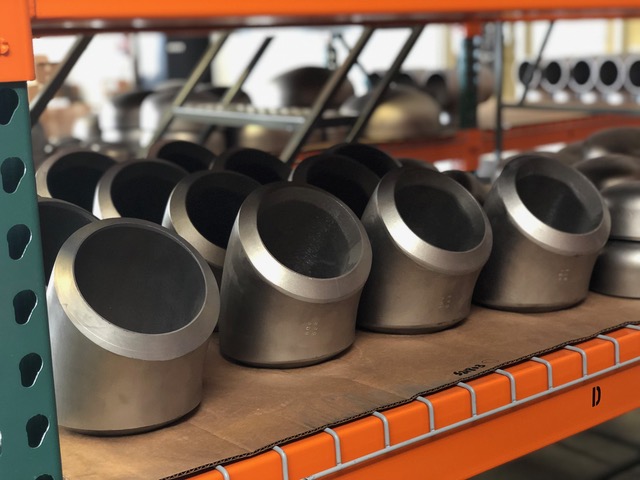 6. Duplex F51
Pictured is a Duplex F51 part that was destined to become a crucial element of an experimental sCo2 power generation plant in the USA.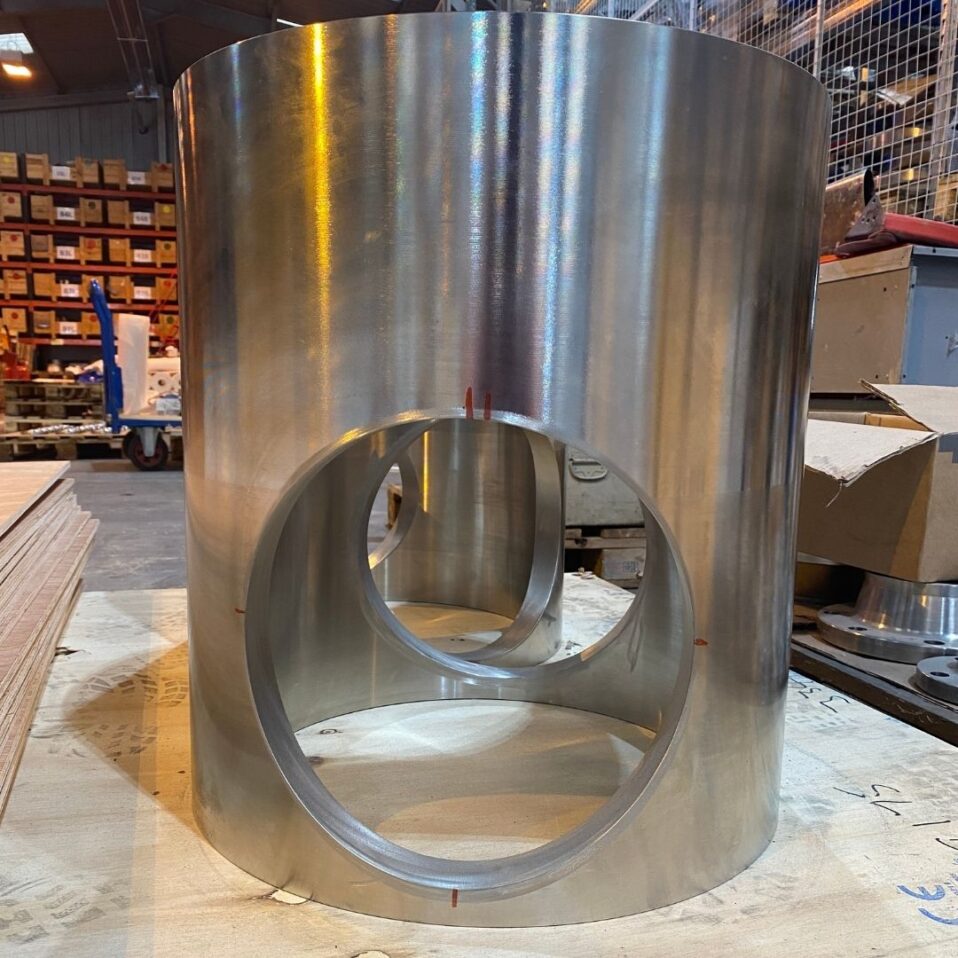 Are you in need of a specialist supplier of exotic materials?
Don't hesitate to contact one of our knowledgeable teams today in our network of global offices.
 #SpecialPipingMaterials #Energy #EnergySector #OilandGas #Quality #duplex #gas #piping #supplychain #supplier #specialist