There are many different types of pipelines in operation as transportation systems around the world. They can differ in diameter, length and in the material they are made from. Some are used to move goods and materials like sewage and water, but the vast majority are used for energy purposes.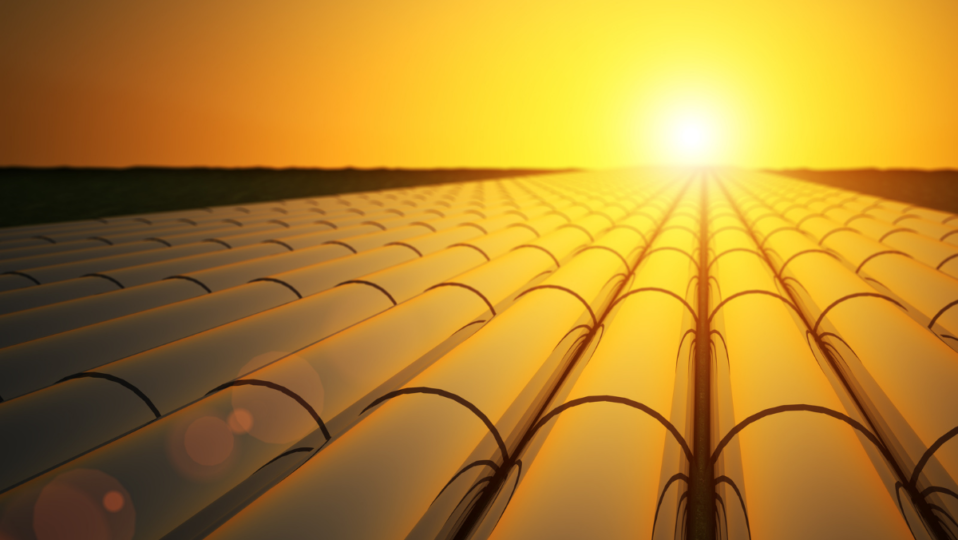 Natural gas, biofuels and liquid petroleum are also transported via pipelines, whether that is from their extraction point to a processing plant, from there to a storage facility, or to their end destination.
While some pipelines are located above ground, the bulk of them are concealed underground which allows them to reach more places without interfering with buildings, homes and areas of greenery.
Special Piping Materials (SPM) carries stock of a market leading range of pipes in a variety of materials such as Stainless Steel, Duplex and Super Duplex and Nickel Alloy. We have warehouses around the world and are able to supply piping products to our clients on very fast timeframes. From Super Duplex welded piping to nickel and 6% moly seamless pipes, our products are of the highest quality. They are suitable for a range of applications from petrochemical and desalination through to oil and gas and chemical processing.
Oil and gas pipelines can vary a lot according to many different factors. This includes the 'product' that is being transported, the delivery stage and whether the pipeline is part of the upstream, midstream or downstream sector. All these different types of pipelines are designed specifically for the job they are intended for.
In the US alone, there are more than 2.5 million miles of the pipeline network that have to be monitored and regulated. Read on to find out more about the different types of pipeline.
Gathering pipelines
Gathering pipelines are a type of pipelines designed to transport an oil or gas product from its original source to processing plants or storage tanks. These gathering pipelines are usually fed by 'Flowlines', each of which are attached to individual wells in the ground.
A specific type of gathering pipeline is a subsea pipe that is used to collect petroleum from deep water production platforms.
Examples of some of the products carried by gathering pipelines are as follows: natural gas, crude oil and natural gas liquids, such as ethane, butane and propane.
Compared to different types of pipelines, gathering pipelines are relatively short – approximately 200 metres long.  They are also typically quite small, with a diameter under 18" although shale production developments have seen gathering pipelines being used with diameters up to 20".
Feeder pipelines
Feeder pipelines are usually quite small and are used to move the product (whether this be crude oil, natural gas or liquefied natural gas) from processing facilities and storage tanks to the long-distance transmission pipelines.
Feeder pipelines are typically 6 to 12" diameter.
Transmission pipelines
Transmission pipelines are used to transport crude oil, NGLs, natural gas and refined products. They are typically used across great distances and can cross states, countries and even continents.
They are utilised in order to move the product in question from the production facilities to the distribution centres. As such, they tend to operate at very high pressures, ranging from 200 up to 1,200 psi. Each transmission line uses compressor stations (for gas lines) and/or pump stations (for crude oil and liquid products).
Transmission pipelines are made up of very large individual pipes that can be up to 42" in diameter. If not constructed correctly, if not welded properly, or if an inappropriate material is chosen to contain a particular product, then a transmission line can sometimes fail.
Distribution pipelines
Distribution pipelines are usually a system made up of 'mains' and 'service' lines.  Together these lines deliver natural gas to the neighbourhoods of homes and businesses across the world.
Mains pipelines are the step between high-pressure transmission lines and low-pressure service lines. A wide range of different materials can be used for these pipes, including stainless steel, cast iron, plastic and copper.They can withstand a range of different pressures, up to a limit of around 200psi. Mains distribution pipelines are thought to be of small to medium sized i.e. from 2" to 24" diameter.
Service pipelines are ones that connect to an individual meter and thus deliver natural gas to a singular customer. Service pipes do not usually require heavy duty materials like in other pipelines and are therefore made from either plastic, steel or copper. The pressure in these pipelines is typically very low at around 6psi and they use very narrow pipes that are usually less than 2" diameter.
Flowlines
Flowlines are designed to move the raw product from a wellhead to the gathering lines and are just one component of an operational pumping system.
In the oil and gas industry, in an actively producing oilfield, flowlines are pipelines that connect a single wellhead to a manifold or some processing equipment. In a large well field, a large number of flowlines may connect individual wells to a manifold. Gathering lines are very similar to flowlines but their purpose is to collect the flow from multiple flowlines.
Flowlines are found in both a land or a subsea well field and could be buried or lying at grade on the surface of land or seafloor. When they are constructed (onshore), they are sometimes insulated or may include an outer pipe known as pipe in pipe (PIP) system. This PIP system limits any heat lost and provides added protection to the carrier pipe.
The majority of flowlines are short in length but in onshore applications, some flowlines can run for many miles. They can carry a mixture of oil, gas, water and/or sand and are usually up to 12" diameter in size.
So there we have it – our overview of the different types of pipelines and why they are all important. As our name suggests, we are pretty invested in this subject!
#SpecialPipingMaterials #Pipelines #Oil #Gas #Petroleum #OilandGas #Energy #Distribution