Pipeline transport and pipelines of all shapes and sizes cross the globe and are an essential part of the transportation of many vital materials and services. The oil and gas industry is completely reliant on pipelines, as are many other heavy industries such as desalination, LNG and petrochemical.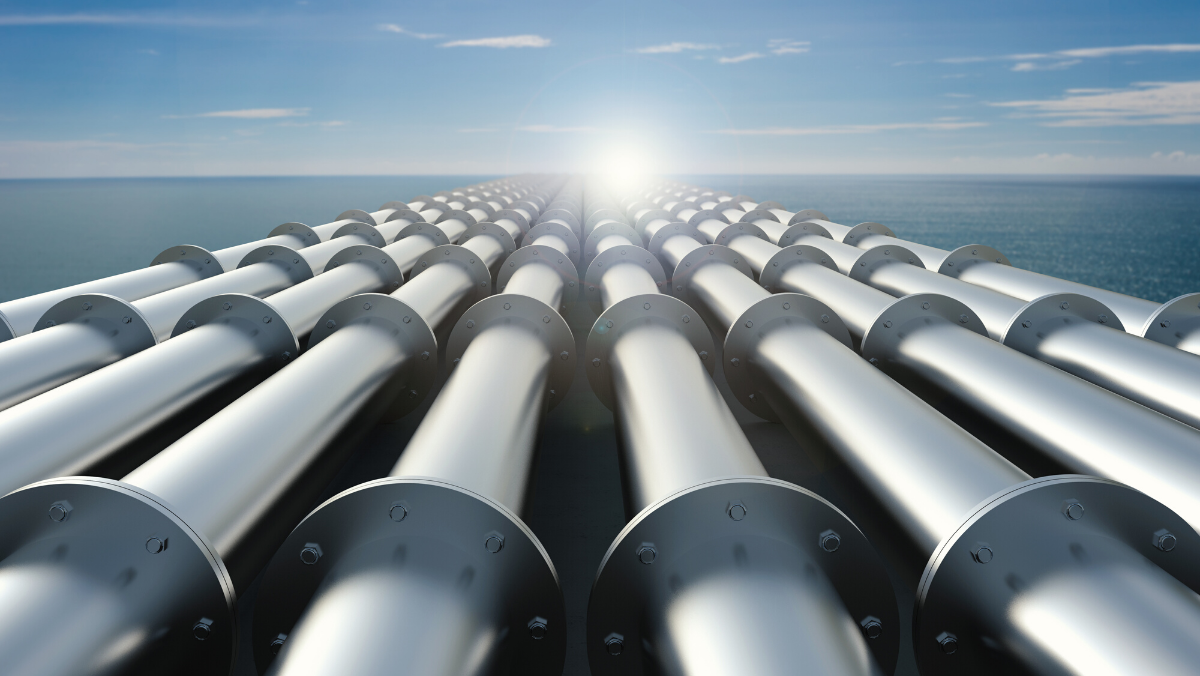 There are thousands of miles of pipeline all over the world, yet they are largely constructed so that they are not seen and have minimal impact of the surrounding environment.
According to the Oil & Gas Journal, pipeline construction set to be completed in 2020 is much higher than in 2019. This is largely due to multiple big projects in the Asia-Pacific region that are scheduled to be completed.
Operators all over the world have announced that they are planning on building nearly 31,000 miles of pipelines for the crude oil, product and natural gas sectors over course of the next decade. 19,075 miles of pipe are set to be installed in 2020 alone, with natural gas plans (10,345 miles) making up 78.5% of the total.
These huge numbers demonstrate just how vital pipelines are to these sectors and obviously Special Piping Materials is an expert at supplying the highest quality materials and products that are needed to create these structures. Whether it is stainless steel, super duplex, duplex, nickel alloy or 6% Moly pipe that is needed, Special Piping Materials knows where to source the most reliable and well-made products on the market.
The network of reputable mills that we work with across Europe, Asia and America know how to manufacture pipes, fittings and flanges that can be relied on to perform in a whole host of harsh environments.
But how are pipelines constructed? And what are the advantages of using pipelines to transport materials as opposed to other methods? Read this blog to find out . . .
Construction of a pipeline
The construction of a pipeline is a process that is handled by a very large team of professionals who use their expertise to coordinate the operation in a seamless and organised manner. The process is usually divided into three phases: pre-construction, construction and post-construction.
Pre-construction
 – Engaging landowners and stakeholders – this process can take months or even years and involved coordinating with landowners and stakeholders to ensure they are informed about the construction timeline and details.
 – Surveying and staking – The whole length of the proposed pipeline is surveyed and reviewed so that right-of-way is secured, and temporary workspaces are established.
 – Preparing the right-of-way – Clearing crews work to remove the amount of vegetation and structures in the proposed pipeline area.
 – Digging trench – Machines create precise trenches that are the correct width and depth necessary for the type of pipeline being constructed.
 – Stringing the pipe – Individual lengths of pipes are laid along the trench. Strength and safety are prioritised which includes choosing the correct thickness of pipe, type of material and testing required.
Construction
 – Welding/bending pipe – The pipes in the trench are welded together and bent to match the contours of the land.
 – Coating pipeline to prevent corrosion – Special coatings are applied to the pipe to ensure that it can 'survive' in the environment for as long as it is required.
 – Positioning – The welded pipe is gently lowered into the trench using cranes.
 – Installation of valves and fittings – Shutoff valves and remote sensors are installed to monitor flow rate, pressure and temperature.
 – Restoring the site – Once the pipeline is in position, the topsoil is put back into place.
Post-construction
 – Testing pressure – A range of rigorous testing procedures are carried out to ensure the continued integrity and quality of the pipeline.
 – Remediating the land – Biologists, wildlife experts and agrologists remediate the land and ensure that there have been no long-term impacts to animals or the local environment.
Applications of pipelines
Pipelines can be used to transport all manner of substances. The type of material that is chosen to construct the pipe is determined by the substance it is being designed to transport. For example, nickel steel alloys are used very effectively in the transportation of liquified natural gas (LNG) because it is able to remain ductile even when extremely cold – which LNG is.
Within the domestic sector, pipelines are used for transporting water for drinking or irrigation as well as for sewerage purposes and to convey domestic use gases to provide indoor heating or cooking facilities. Pipelines ensure than there is a consistent and uninterrupted flow of vital liquids and gases to and from domestic residences.
The oil industry in particular would not be able to operate without complex networks of pipelines as they are essential for midstream uses, as well as for the critical transfer of finished petroleum products to end-users or dependent industries.
Advantages of pipelines
There are many advantages of using pipelines to transport utility gases and liquids as opposed to other methods such as shipping, road or rail. These advantages are as follows:
 – Large Capacity: Pipelines can transport huge amounts of liquids and gases and are much more efficient than conventional methods.
 – Safer: The transportation of oil and gases obviously can be hazardous due to their occasional volatile and flammable nature. Using pipelines minimises the risk of there being an incident during transportation. Subterranean pipelines have very little exposure to natural elements whereas above-surface pipelines are designed to withstand the affects if adverse environments and weather.
 – Small surface footprint: Because most pipelines are subterranean, this means that they occupy very little above-ground surface and they are far away from populated areas.
 – Efficient construction: oil and gas carrier pipeline systems can be constructed and installed is a surprisingly short space of time, especially in comparison to a structure such as a rail network. This is because the pipelines can be designed to run over natural geographical barriers.
 – Lower energy use: Pipeline systems tend to require much lower amounts of energy to operate and therefore larger volumes of materials can be transported for much lower costs.
 – Environmentally friendly: pipeline transport lines are much less damaging to the environment and have a lower carbon footprint than other methods of transportation because they are sealed and mostly underground.
#SpecialPipingMaterials #Piping #StainlessSteel #Duplex #SuperDuplex #Duplex #Nickel #Alloys #Moly #Energy #HeavyIndustry #Pipeline #Construction #Transport