Zishan Ali Khan has worked with Special Piping Materials for more than 11 years, having joined the team in 2009 when the Dubai office first opened.
After operating the division as a successful sales office for Special Piping Materials, Zishan helped to transform it into a fully-fledged division of the company in 2012.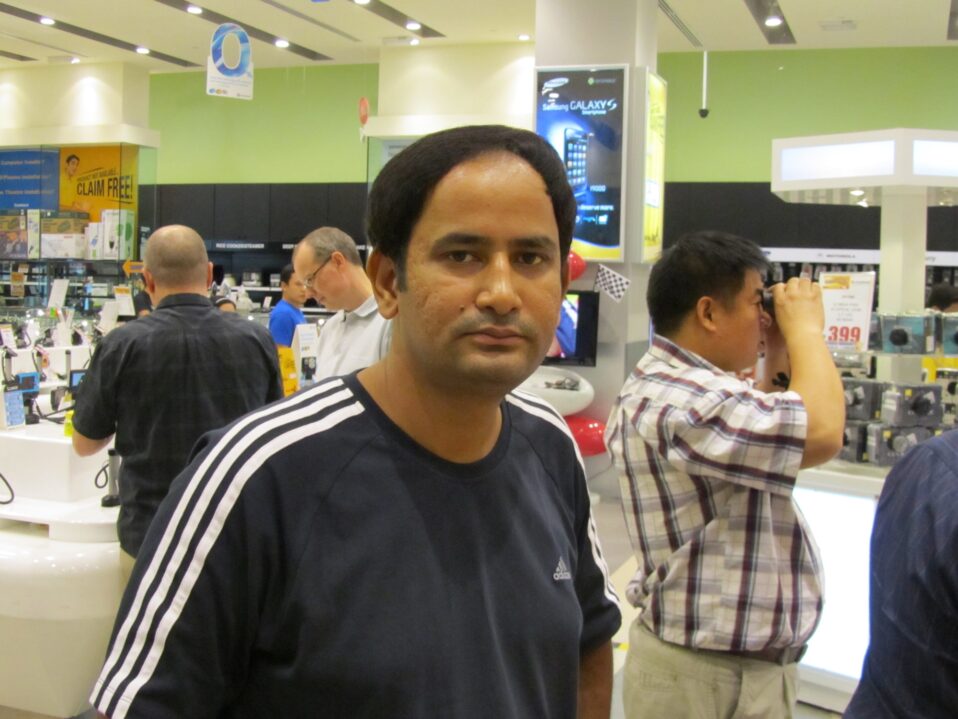 The Special Piping Materials team in Dubai is currently focused on growth and process consolidation. They are in a position where they are perfectly able to support their current clients within the UAE through the acquisition and organisation of high performing pipes and fittings from manufacturers across the globe. They also have a 10,000 sq. ft warehouse space meaning they are able to respond quickly to the needs of any clients in the MENA oil and gas sector.
Read on to find out more about Zishan's role in the team.
What role are you currently in?
I am the General Manager for MENA & India, responsible for sales and marketing activities within the region. I ensure that our clients are happy with our services and support so as to build successful and prosperous long-term relationships.
Can you give us an overview of your career so far?
I completed my bachelor's degree in Mechanical Engineering in 2001 and was lucky enough to be selected by Volvo Motors India in a campus recruitment drive and subsequently worked in their Vendor Development team.
After working for Volvo Motors, I had a brief stint with ThyssenKrupp Middle East as a Sales Engineer in their Alloys Division. Following this I worked with Edgen Murray as a Key Accounts Manager in their Alloys division in MENA & Indian region. This gave me fantastic exposure and confidence in dealing with big clients.
I joined Special Piping Materials in 2009 when they opened their Middle East office. I have to say that it's been 11 fantastic years with the team.
What's your favourite day-to-day task?
Where should I begin – there is so much I enjoy about this job. However, I think meeting people is my absolute favourite thing as you can learn so much from new people and making new connections.
What made you want to work for SPM?
SPM is a very well-known company in the piping world and my experience in Alloy piping business intrigued me. After I enquired about the position, learning about the supportive working environment and meeting the wonderful team I knew it was the place for me!
What is your focus at the moment in your role?
Considering the tough situation in the world at the moment in relation to COVID-19, I am currently focusing on the basics i.e. being in constant communication with our clients in order to provide them the right support and service they need. I also have to ensure that my team is safe as their wellbeing is paramount.
As we are all aware, many of the big ongoing oil and gas projects are moving slowly because of coronavirus lockdowns and one of the key reasons is lack of supplies. Me and my team are working hard to ensure timely delivery of specialist pipes, fittings and flanges to our clients.
Where are the opportunities in the MENA region?
The MENA region has endless opportunities when it comes to Oil & Gas. There are many projects in the MENA region currently waiting to be announced and many new oil discoveries are happening in the North African region. I am sure when life gets back to normal, Qatar and Saudi will be huge contributors along with UAE and Oman.
What do you think the future holds for the piping world?
Considering the fact that new Oil & Gas discoveries are constantly taking place, new projects are being announced, many more industries and applications are requiring duplex, super duplex and old refineries are upgrading their existing lines, I think that the future for the piping world looks very bright indeed. I'm confident that all these factors will ensure steady growth in the piping world.
What keeps you motivated at work each day?
I think it's the sense of belonging and my team. The fact that I am part of an organisation which promotes great work ethics always keeps me motivated to contribute more towards its common goal.
How do you relax after a hard day's work in the office?
After the office hours end, I love spending time with my parents & family, and I find that listening to my daughter's newly woven stories are very relaxing and refreshing.
If you had to choose another office around the world to work in, which would it be and why?
Honestly, I wouldn't mind working in a of the other offices as all the teams at SPM are great and I would love to work with any one of them. However, if I really have to choose one, I would prefer Australia. It has all the right things that appeal to me – a wonderful team, a thriving Oil & Gas sector, great lifestyle and awesome weather.
How does SPM's network of agents across the MENA region operate?
Our agents are well established companies in their respective countries which are registered and approved by parent oil companies of that region e.g. PDO in Oman, ADNOC in UAE etc.
Our agents help us to market our products and help us generate enquiries from their region and pass them on to us at Special Piping.
What precautions are your team taking against coronavirus?
The safety and wellbeing of our staff and clients across the globe is our priority. Here in Dubai, we have implemented the following:
 – All team members are asked to wear proper masks.
 – Sanitisers & gloves are in place on all the desks and reception area.
 – All visitors are scanned prior to entering our office.
 – We have also started offering online payments to all our vendors instead of calling them for cheque collection.
How do you think coronavirus has affected the piping world?
This is an unusual period in history as the coronavirus pandemic has unleashed a series of unprecedented events that have affected every industry big or small – including the piping industry. Because of lockdowns being enforced around the world, the economy has slowed, the demand for oil has dropped and all newly announced projects have either been withdrawn or delayed.
However, there is light at the end of the tunnel as world economies are slowly opening up, the number of enquiries we are receiving has increased and our conversations with clients are getting more optimistic. With any luck, things will be back to normal very soon.
#Interview #SpecialPipingMaterials #Dubai #UAE #DubaiBusiness #SuperDuplex #Duplex #NickelAlloy #Moly #OilandGas #Petrochemical #Desalination #LNG #Piping #Offshore #ExoticPipe #StainlessSteel