For several decades now, Saudi Aramco has been known as the largest oil producer and exporter in the world and is an industry giant. Its story has not been straightforward, and they have faced many challenges. But what's next for Saudi Aramco?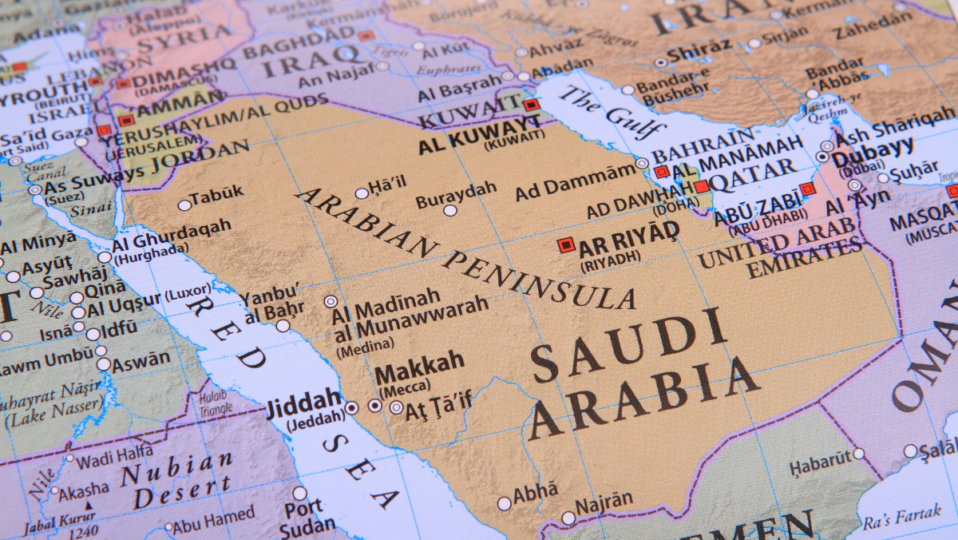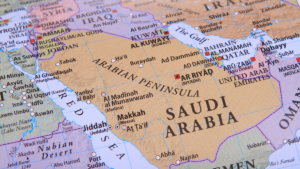 Owned by the Saudi Arabian government, Saudi Aramco works in both upstream and downstream markets. They have the second-largest proven crude oil reserves in the world and the second-largest daily oil production.
The company is obviously doing something right as, according to accounts seen by Bloomberg News, they are the most profitable company in the world, with their annual net income in the billions. Market valuations estimate that the company is worth more than a trillion dollars.
Saudi Aramco's history has been an interesting one. Its origins trace to the oil shortages of World War I, the Saudi Arabian government took full control of the company in 1988 and they have endured attacks on their assets, the most recent having occurred in September 2019 (more on this below). They are now preparing for an Initial Public Offering.
Companies like Saudi Aramco are an inspiration to oil & gas suppliers like Special Piping Materials. The innovative and forward-thinking way in which they do business drives the overall industry and their impact can be felt across the world. Their drive for excellence and determination to grow is something to be admired and strived for.
Attack on Saudi Aramco
On Saturday, 14th September, the heart of Saudi Arabia's energy infrastructure was hit by more than a dozen drone and missile attacks.
The assault was targeted on the production facilities in Abqaiq and Khurais and approximately half of the company's oil production was affected.
With a processing capacity of upwards of 7 million bpd, Abqaiq is the largest oil processing facility and crude oil stabilisation plant in the world, while Khurais is able to pump approximately 1.5 million bpd. These vital assets for Saudi Aramco were greatly affected by the events of 14th September, with the company forced to cut its output in half in the days following the attack. This removed about 5.7 million barrels of crude oil out of daily circulation which is nearly 6 per cent of the world's consumption. This demonstrates how important the Saudi Aramco facilities are in supporting the worldwide need for oil.
The aerial attack on the Abqaiq facility resulted in many fires across the site, although many of these were extinguished in as little as 7 hours. Indeed, Aramco executives praised the "heroic efforts of their emergency teams" who worked to control the blazes.
In the days that followed the attack, Yemen's Houthi rebels claimed responsibility for it and although Iran has been accused by the US of being involved, the country has vehemently denied any connection.
The recovery and response after attack
In the aftermath of the attack, oil prices rose dramatically due to concerns over supply – the biggest spike since January 2009. However, assurances from Saudi Arabia's Energy Minister, Prince Abdulaziz bin Salman, that Saudi oil production would be back to full strength by the end of September, resulted in prices dropping again.
In the immediacy after the attack, Saudi Aramco was quick to reassure all customers and make promises that it would be able to quickly restore operations and honour contractual obligations. They managed to maintain supplies by drawing from its huge oil inventories and offering other crude grades from other fields
Just 11 days after the attack, the CEO of Saudi Aramco's trading arm, Ibrahim Al-Buainain, announced that full oil production and capacity was restored to about 9.7 million bpd.
The speed of the resolution was commendable and demonstrates the proficiency and skill of the Saudi Aramco officials. Analysts were quick to commend the company for avoiding disruptions in the global oil and gas supply chain.
Understandably, the energy minister displayed pride in how the national company had recovered. When questioned at a press conference about the susceptibility of Saudi Arabia to further assaults on its energy assets, he replied with this statement: "Where would you find a company in the whole world that went through this devastating attack and came out like a phoenix rising from the ashes? None, but Saudi Aramco".
IPO Listing
Since 2016, Saudi Aramco has been gearing up for a record-breaking IPO listing. The Plan was announced by Crown Prince Mohammed bin Salman who is using the IPO as part of his grand vision to reshape Saudi Arabia's economy and allow it to be less dependent on its oceans of oil.
It was announced in October 2019 that the IPO process would be started on Sunday, 3rd November and that shares of Aramco will be available to trade on the Saudi Stock Exchange, Riyadh, in December.
The valuation of the company has been a fluid one, with some putting company's value at about 1.1 trillion dollars and others stating it could be nearer to 2 trillion dollars.
According to calculations by Energy Intelligence and reported in the New York Times, a valuation of $1.5 trillion would reward investors with a yield of about 5 per cent. To compare it to similar oil and gas giants, Exxon Mobil, the largest American oil company, currently gives a yield of about 4.1 per cent, while Shell pays 6.4 per cent.
One thing for certain is that Saudi Aramco's diligent work to quickly restore its production and export after the September 2019 aerial attacks was vital in reassuring potential investors.
Special Piping Materials will be watching the Saudi Aramco's IPO with much interest over the coming weeks. The oil and gas industry's most prominent and, arguably, most successful producer is certainly an inspiration to us all as they look to make history again.
#SaudiAramco #IndustryUpdate #OilandGas #Upstream #Downstream #MarketAnalysis #SaudiArabia #IPO #SpecialPipingMaterials