The answer to the question 'what is Nickel Alloy and Inconel' has an interesting answer. This blog explores both materials and their applications.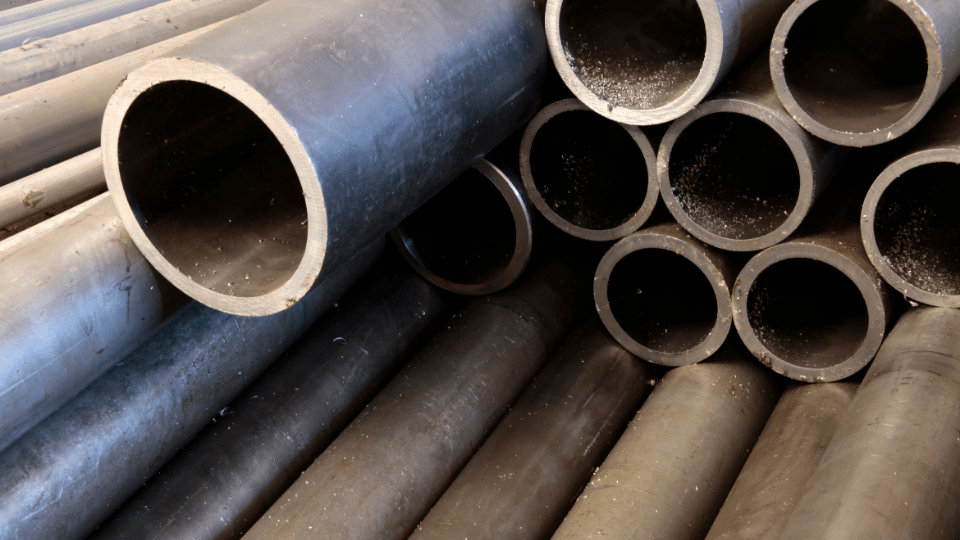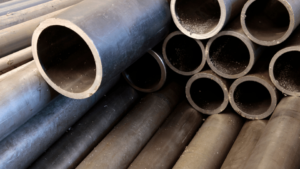 Let's start with Nickel
Nickel is an extremely adaptable element and has a great range of helpful properties such as heat and corrosion resistance, electrical and magnetic capabilities as well as a low expansion level. As an added benefit, it can also be easily bonded with a number of different alloys.
Nickel's adaptability and natural properties make it a very useful metal. This has resulted in it being used to make a wide variety of nickel alloys.
So, what is Nickel Alloy and Inconel?
'Nickel alloy' is a general term that refers to a grade of metal that has a particularly high composition of nickel within it. Inconel is simply a particular variety of nickel alloy.
When you change the chemical composition of the alloy in question, this subsequently changes its benefits. Different benefits mean that different nickel alloys have different commercial uses.
Some of these uses include:
– Aircraft gas turbines
– Steam turbine power plants
– Medical applications
– Nuclear power systems
– Chemical and petrochemical industries
Many of these applications require the material to be resistant to both corrosion and heat, hence why nickel and nickel alloys are such a good fit.
Of all the nickel alloys out there, Special Piping Materials specifically specialises in two varieties. Inconel Alloy 625, which is made up of a minimum of 58% nickel, and Inconel Alloy 825, which is made up of between 38-46% nickel. Both of these products are known to perform very well in corrosive environments.
Special Piping Materials is able to source any type of product – such as round bar, flanges or even seamless pipe in Inconel Alloy 625 and Inconel Alloy 825.
Moving on to Inconel
Inconel is a group of particularly austenitic nickel-chromium-based so-called 'super alloys'.
As previously mentioned, one of Inconel's benefits is its ability to be used in 'extreme' environments. These 'extremes' are either extreme temperature or extreme pressure. This is because when Inconel is subjected to very high heat it forms a very stable oxide layer which thus protects the surface of the metal from further corrosion. This process is called 'passivation' and it is a very beneficial chemical reaction that effectively means that Inconel builds its own 'shield' against future damage.
This passivation process also results in Inconel being able to retain its strength over a very wide range of temperatures. Other metals, such as aluminium, may not be able to withstand.
Applications of Inconel
The significant benefits of Inconel mean that it can be found in a variety of different markets and industries such as:
– Marine
– Aerospace
– Nuclear
– Chemical Processing
– Oil & Gas
– Automotive
The range of applications Inconel has is vast and it is commonly used in high performing equipment that is required to be reliable even in difficult circumstances. For example, within the oil & gas industry, it is common to find it in chemical processing and pressure vessels, well pump motor shafts, steam generators and even turbine blades, seals and combustors.
Speaking of highly sensitive applications, Inconel can even be found to be part of the core components of nuclear pressurised water reactors.
In a change of pace, Inconel is also very prevalent within the automotive industry. It can be found in both Formula One and NASCAR exhaust systems and it has also been used in the turbo systems of new cars and motorcycles where exhaust temperatures can reach more than 1,000°C.
From nuclear power to spectator sports, Nickel Alloy and Inconel really have found their way into all types of highly pressurised environments. It is safe to say that it is a vital material grade and a clear choice for many engineers looking to build a high functioning and stable product.
Let's focus on Inconel Alloy 625
Inconel Alloy 625 was created in the 1960s with the purpose of creating a substance that could be used as steam-line piping. It has an impressive capacity to withstand high stress and a wide spectrum of temperatures. Its ability to become 'passive' means that it also can protect itself against corrosion and oxidation, in many different situations such as in water, in air and even in acidic environments.
Since Inconel 625 was originally developed, some changes have been made that have enabled it to be much more weldable and 'creep-resistant'. 'Creep -Resistant' is where a solid material moves or deforms very slowly but permanently under the influence of persistent mechanical stress.
These modifications have allowed Inconel to be used in a wider range of applications, such as in the chemical processing industry and to make pumps, valves and other high-pressure equipment in the marine and nuclear industries.
Some product and technology applications of Inconel 625 include:
– Seawater components
– Flare stacks
– Aircraft ducting systems
– Specialised seawater equipment
– Chemical process equipment
– Turbine shroud rings
– Engine thrust-reverser systems
– Jet engine exhaust systems
Special Piping Materials' supply and demand
Nickel Alloy and Inconel are two of the most robust and enduring materials that is also versatile enough so that it can be used in a wide variety of applications.
Here at Special Piping Materials, we know the importance of providing products that are high performers in harsh environments. We supply products to some of the leading companies around the world who need to know that their equipment will deliver results. This is why we source and supply Nickel Alloy and Inconel products – we know that they can stand the test of time.
Speak to our expert team today to discuss your requirements and find out more about the large range of products we can source from some of the most reputable mills across the globe.
#NickelAlloy #Inconel #Inconel625 #Inconel825 #Nickel #Nuclear #Marine #Automotive #Aerospace #ChemicalProcessing #OilandGas #SpecialPipingMaterials