What is the destructive testing of metal and why is it important? The high-specification material that Special Piping Materials supplies to clients around the world is subject to rigorous testing to ensure that it can be relied upon to perform in high-stress environments.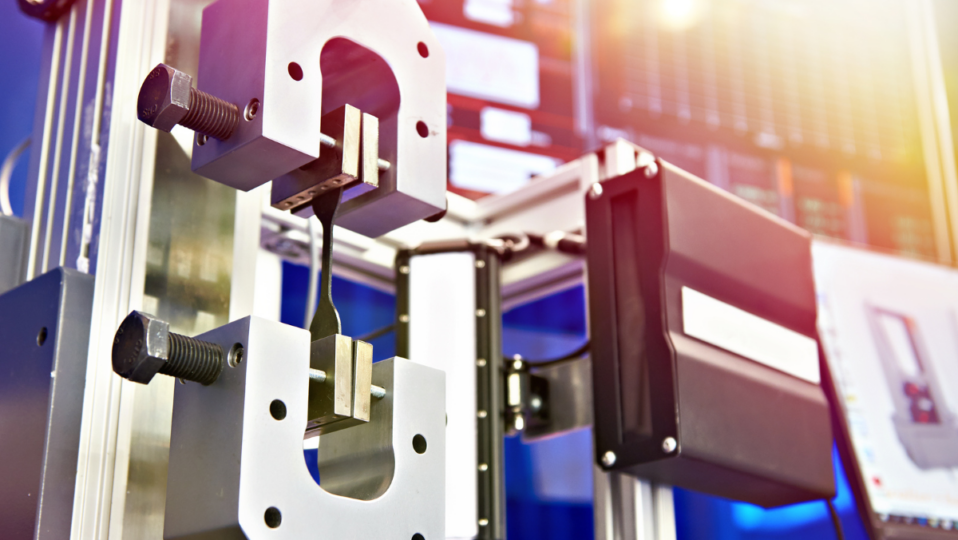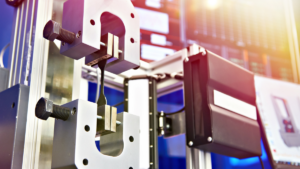 Corrosion, heat and pressure are all factors that have to be considered. Whole energy systems are reliant on the integrity of the metal products we supply.
Destructive testing, therefore, is needed to ensure that our range of products, such as round bar, forged fittings and seamless pipe, can perform in the environments they are placed in.
All Special Piping Materials stock is tested in accordance with respective ASTM standards, ASME standards and relevant international specifications. If we need to subcontract our testing to an external company, then we use NAMAS/UKAS and ISO 17025-approved test houses.
Destructive testing includes a whole range of procedures, including:
 – Product analysis
 – G48 corrosion test
 – Micrographic examination
 – Ferrite and phase count
 – Charpy impact test
 – Tensile test
An overview of destructive testing
Traditionally, destructive testing of metals has been the preferred testing method of checking metals due to its accuracy. Humans' ability to break down metals to understand their structure has proven very useful over the years.
Destructive testing methods are designed to deliberately make a material fail so that its robustness and the point of failure can be analysed. This is done using high-speed cameras, sound detectors and stress gauges.
Destructive testing procedures can follow detailed industry standards, or they can be tailor-made to replicate a specific environmental condition.
Advantages of destructive testing
When we look at the question 'what is destructive testing', we need to look at its advantages. These include:
 – Verifies properties of a material
 – Determines the quality of welds
 – Helps reduce failures, accidents and costs
 – Determines impact resistance
 – Analyses ductility
 – Produces knowledge about yield and ultimate tensile strength, fracture toughness and fatigue strength
 – Form a key part of engineering critical assessments
 – Delivers materials characterisation
 – Provides fabrication validation
 – Predicts service life
 – Allows experts to view items on a molecular level to determine its exact chemical composition
Destructive methods of testing are regularly used to effectively determine the stability and performance of a material or product before it is mass produced. This means that you can understand its durability before it is used in commercial settings.
Another benefit is that destructive testing can be easier to carry out and the results can be easier to interpret than non-destructive testing.
The main drawback of destructive testing is that it results in the test sample or area being irreversibly damaged or destroyed during the procedure. For this reason, it can be seen as wasteful.
Examples of destructive testing
There is a range of destructive testing procedures, all of which Special Piping Materials can arrange to be carried out in specific and licensed test houses around the world. These tests include:
 – Tensile strength test: Tensile testing, sometimes known as tension testing, is a controlled engineering test whereby a sample undergoes controlled and sustained tension until failure occurs. Properties such as tensile strength and breaking strength can be determined through the results of this test. It allows specialists to select the right type of material for an application, predict how it will perform in both 'normal' and extreme circumstances, verify whether industry specifications have been met or even demonstrate proof that a product can perform in a new environment.
– Charpy impact test: Impact testing of metal is carried out to determine the specific image resistance or the exact toughness of the material in question by calculating the amount of energy is absorbed during the fracture. Specifically, the Charpy Test method determines the toughness or impact strength of the material in the presence of a flaw or notch. This destructive test involves striking a standard notched specimen with a controlled weight pendulum swung from a set height. The amount of energy absorbed by the material during fracture is then measured and analysed. Because toughness can be affected by temperature, Charpy tests are often repeated many times at different temperatures. This allows charts to be plotted that demonstrate whether a material is more brittle or ductile at high or low temperatures.
 – Bending testing: Bending tests are self-explanatory by their name; They deform the test material to cause a bend, not a fracture, to occur. They are often carried out to determine the ductility of a material and are sought-after to test tensile, compression, and fatigue characteristics. These are particularly important in heavy industry scenarios where materials may be subjected to potentially bending forces.
 – Corrosion testing: Almost all materials will corrode if they are exposed to sufficiently toxic conditions which can include moisture in the atmosphere, seawater, nuclear chemicals and many more besides. This is why corrosion testing is particularly important in heavy industries like desalination or nuclear power plants. Thankfully, in most scenarios, corrosion can be predicted and mitigated by selecting the right materials that can survive in specific conditions. Corrosion testing may involve electrochemical testing or even direct exposure tests in simulated environments.
Alongside these core tests, many other types of destructive testing are available such as:
 – Product analysis
 – Micrographic examination
 – Ferrite and phase count
 – Hot yield test
 – Flaring test
 – Ring flaring test
 – Hardness test
 – Spectral analysis
Speak to your account manager at Special Piping Materials today to find out what testing we can arrange in accordance with internationally recognised standards and how we can project manage the procedures for you. 
Thanks for reading our blog on 'what is destructive testing'.