What does the future hold for the Middle East Oil and Gas sector? Let's find out. . .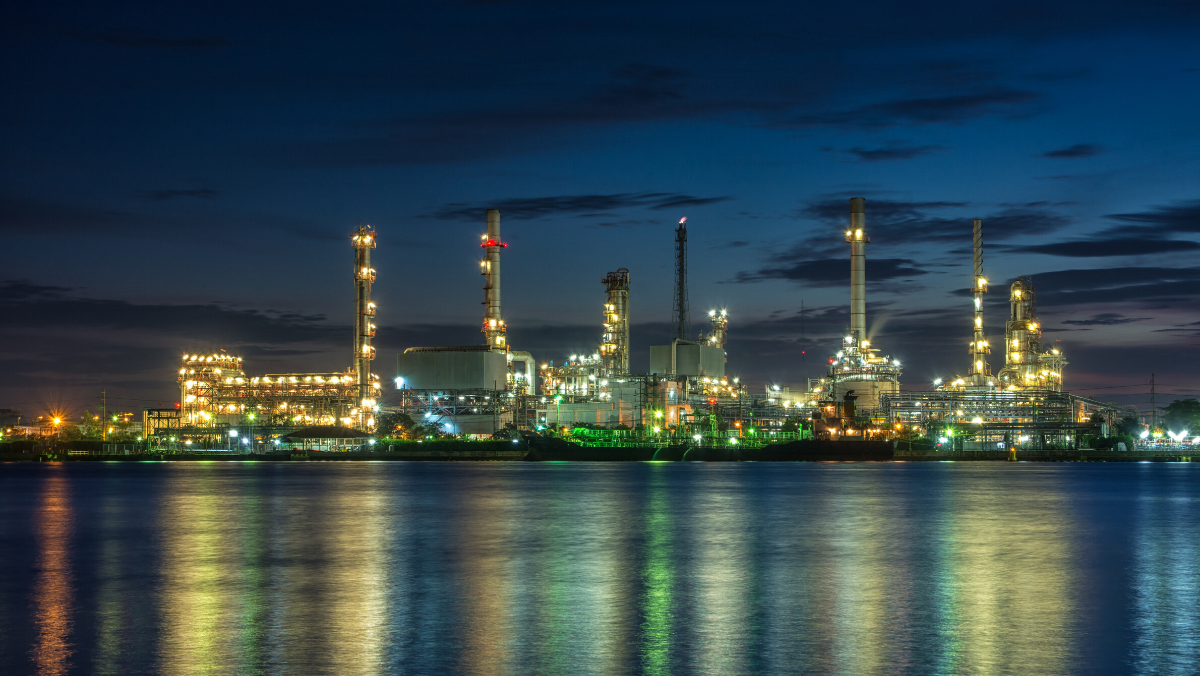 The landscape of the Middle East Oil & Gas industry has always been one of interest and intrigue. In recent years the sector has mirrored global trends and has experienced both challenges and changes. Investment across the region has become more diverse and new avenues are being explored such as LNG and more complex offshore projects.
Spending in offshore exploration is expected to increase significantly in the coming months and years, as is investment in the ongoing commitment to renewable energy sources and decarbonisation.
The most prolific producers of oil and gas in the region have been the same for years and the future of the Middle East oil and gas sector doesn't look likely to change.  Saudi Arabia, Iran, Iraq, the UAE, Kuwait and Qatar have all been major players for some time and their investments and upcoming projects look to keep it this way for many more years.
The future of the Middle Eastern Oil and Gas sector looks set to be most interesting during 2020 and beyond.
News from the region
We are only a few months into 2020 and already there have been some exciting announcements from the Middle East Oil and Gas sector.
Some of these are as follows:
 – Kuwait and Saudi Arabia start work on shared Khafji field
Long-term partners Kuwait and Saudi Arabia have announced that they are getting ready to restart production at the much talked about shared al-Khafji oil field. The two countries originally came to an agreement regarding the resources in the Neutral Zone some time ago, but it has taken a while for the agreement to bear fruit.
Reuters reported in February that according to an anonymous Kuwaiti oil official, 'trial production of about 10,000 barrels per day (bpd) from Khafji will start around Feb. 25' and that the 'The field should be pumping about 60,000 bpd by August'.
Within the first year of operation, it is expected that the al-Khafji field will be producing 175,000bpd and the Wafra field an impressive 145,000bpd.
 – Abu Dhabi National Oil Company (ADNOC) to upstream drilling activity
It has been anticipated for some time that ADNOC has been pursuing ways in which it can make its upstream activity more profitable. It is looking to achieve this by optimising its production capacity, developing its enhanced oil production and creating partnerships that will provide access to new expertise, capital, technology and previously unexplored markets.
Gulf News reported in 2019 that ADNOC is growing its 'conventional drilling activity by 40% by 2025 and substantially ramp up the number of its unconventional wells in its upstream arm over the next few years'.
This activity will help the state-owned firm to realise its target of producing four million barrels of oil per day by the end of 2020 and potentially five million by 2025.
 – Dragon Oil's billion-dollar investments
Dragon Oil is a renowned upstream oil and gas exploration, development and production company in Dubai. The company has announced that it plans to invest approximately $13 billion (USD) over the next 10 years, with a focus on maximising the potential of existing projects.
Specifically, the dynamic company is looking to increase production in the Cheleken Block in the Caspian Sea and concentrate more on investing into the Al Faihaa field in Southern Iraq. These two projects alone are targeting with producing 200,000 bpd by 2025.
Future projects in the Middle East Oil and Gas sector
With new opportunities and projects surfacing nearly every day in the Middle East Oil and Gas sector, the ever-changing market is now accustomed to a dynamic pace. There are, however, several big developments on the horizon that have significant potential to affect the outcomes of 2020 and the future of the Middle East Oil and Gas sector for good.
Two of these projects are:
 – Ras Laffan – Qatargas – NFE
The Ras Laffan refinery in Qatar produces an estimated 10 million tonnes of LNG every year. A 30% expansion is planned for the North Field by 2023, with six new LNG liquefaction trains being installed and a newly constructed helium plant. This activity is set to considerably increase the production capacity of Qatar.
A huge refinery is currently being planned for Al Zour in Kuwait and is set to be one of the world's largest. An estimated 100,000 barrels per day of low-sulphur fuel oil will be used as feedstock by the Ministry of Electricity & Water for power generation. While the project has suffered many delays, it is expected to finally start in June 2020 with production reaching capacity by the end of the year.
Challenges and opportunities
The view of many industry experts is that an array of challenges and opportunities face the global oil and gas industry, and the Middle East region is no exception to this.
Continued tensions in the Middle East is a regionally specific issue, but global challenges include the evolving impact of climate change, increasing focus on ESG (economic, social and corporate governance) and of course oil prices.
Classification society and technical consultancy DNV GL published some interesting research in January 2020 that divulged some fascinating insight into the oil and gas industry. New Directions, Complex Choices: The outlook for the oil and gas industry in 2020 is based on a survey of more than 1,000 senior oil and gas professionals and in-depth interviews with industry executives.
Some of the findings include:
 – Two thirds (66%) of senior oil and gas professionals are confident for industry growth in 2020
 – More oil and gas companies than ever are taking action to decarbonize, with the proportion expecting to increase or maintain investment in decarbonization rising sharply from 54% to 71% in just 12 months.
 – Oil and gas companies' plans to increase investment in renewable energy sources is up from 34% in 2019 to 44% in 2020. Offshore wind leads this effort, with 63% of organisations expecting to increase their investment, up from 40% last year.
The CEO of DNV GL – Oil & Gas, Liv A. Hovem, commented that "While the industry is experiencing persistent uncertainty, growing complexity, and new risks, we also see an industry taking bold decisions, building greater efficiencies and rising to long-term challenges as the world pivots towards a lower carbon energy future".
It's safe to say that the global oil and gas industry has an interesting few years coming up, with the future of the Middle East Oil and Gas sector definitely one to watch. Special Piping Materials is confident that we are in a strong position to support the industry, as we always have done, for many years to come.
#SpecialPipingMaterials #MiddleEast #OilandGas #MiddleEastOilandGas #Piping #StainlessSteel #Duplex #SuperDuplex