The LNG market in Australia is officially booming. The country has been named as the world's largest exporter of liquified natural gas (LNG), knocking Qatar off the top spot.
A succession of new LNG projects have blossomed across Australia in recent years, with the demand being driven predominantly by LNG-hungry Asia.
According to LNG Industry, consultancy Energy Quest reported in early January that Australia shipped 77.5 million tons of LNG during 2019, whereas Qatar came in second with an estimated 75 million tons of LNG exported. Australia's LNG export capacity increased from 2.6 billion cubic feet per day (Bcf/d) in 2011 to more than 11.4 Bcf/d in 2019.
But what is LNG and what are the characteristics of the LNG market in Australia?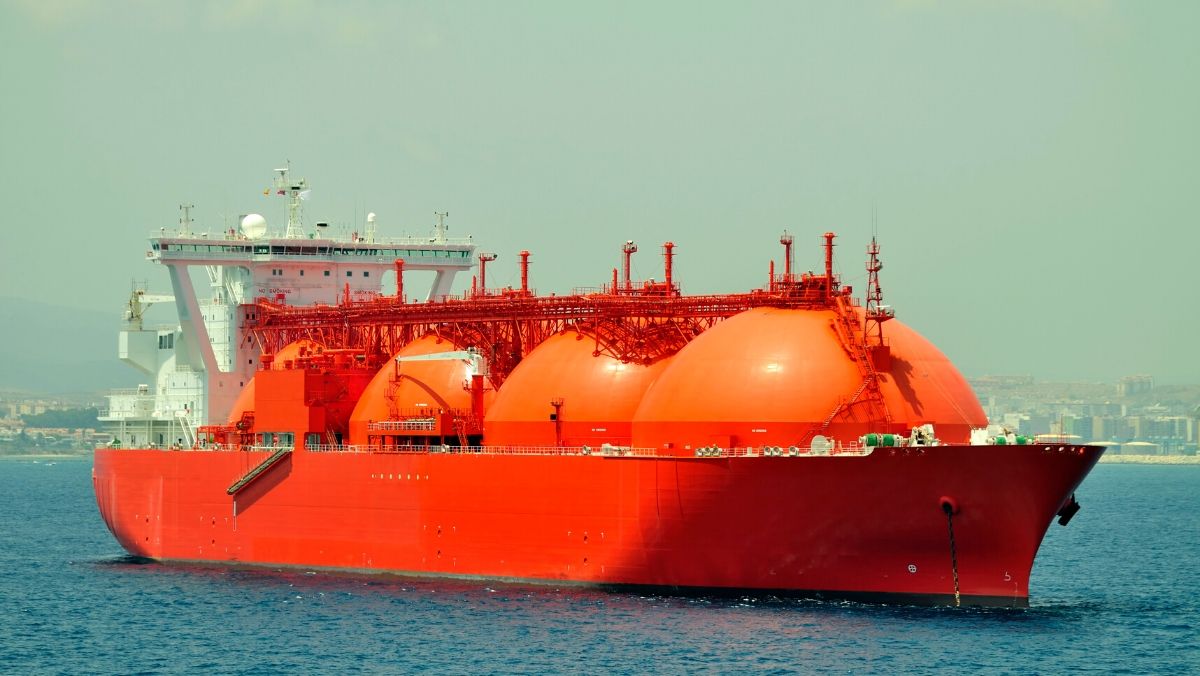 LNG is used across the globe and is now viewed as an essential element in the worldwide energy market. It originates as 95% methane natural gas that is transformed into a liquid through a cooling process that takes it to -160°C.
In its liquid form, LNG is easily stored and transported in large quantities as the gas is significantly less voluminous once liquified. It is also safer in this state as it becomes odourless, colourless, non-toxic and non-corrosive.
LNG is being increasingly used in off-road, maritime, high-torque engines and rail applications and is particularly in demand in Japan, China and South Korea which account for approximately 60 per cent of global LNG demand.
The LNG market in Australia is characterised by a very high export rate, which is being generated by projects in Queensland on the east coast, Western Australia and the Northern Territory.
Special Piping Materials and LNG
The LNG industry relies heavily on products made from dependable nickel steel alloys. Storage and transportation facilities use large quantities of nickel steel alloy pipes and fittings and this specialist material has to be obtained from reliable and trustworthy sources.
Special Piping Materials has been working with reputable mills and manufacturers of nickel steel products for many years. Our network of expert spans the globe and we have earned a reputation for being able to source the most high-performing storage tanks, pipes or other essential items on the market.
We work closely with our clients to ensure that we understand their requirements and specifications and can therefore support their projects in an efficient and dependable manner. We strive to stay ahead of the global demands for energy products and can therefore anticipate the needs of our clients and work to service them in the best way possible.
The future of the LNG market in Australia is very bright indeed and our team in Perth, led by Director Mark Davey, is well-placed to be able to support this growing and exciting industry.
What is driving the LNG market in Australia?
The vast majority of Australia's LNG export is promised under long-term contracts to Japan, China and South Korea. There is also a growing demand for LNG from other countries in Asia, namely the Philippines and Indonesia which are realising the ability to easily transport LNG around their potentially difficult geographic terrains.
Interestingly, one of the biggest factors in Australia's boom in LNG export is Japanese-owned project, Ichthys. The Ichthys gas field is a natural gas field located off the North-western coast of Australia. Since it was discovered in 2000, it has become one of the world's largest LNG projects, with an estimated project cost of US$37 billion.
Upcoming LNG projects in Australia
In order to support the continued growth of the LNG market in Australia and help the country remain at the forefront of the industry, there are many projects that are due to emerge in the coming years.
Last year, Engineering Pro published an article on the 'biggest upcoming developments that are due to come online within the next five years'. Here are the top three from their report:
Browse Upstream Development (Torosa, Brecknock & Calliance Fields)
Value: $15 billion
Predicted start-up year: 2023
The Browse area consists of three gas fields in Western Australia – Torosa, Brecknock and Calliance. Operator Woodside Petroleum is thought to be planning the development of two 360 metre-long, 90,000 tonne gas floating production storage and offloading (gFPSO) facilities. The aim will be for these to deliver around 10 mtpa of gas to existing infrastructure through a 900km pipeline, from where it will be piped back to the Karratha Gas Plant.
Browse Basin Satellite Fields (WA-314-P and WA-315-P)
Value: $10.4 billion
Predicted start-up year: 2021
Also in Western Australia are three Browse Basin Satellite discoveries – Poseidon, Kronos and Boreas which are being operated by ConocoPhillips. Development is being considered for 2021.
Surat Gas Project
Value: $7.15 billion
Predicted start-up year: 2020
The onshore Surat Gas Basin is located in Queensland and the project is thought to stretch across an area of 2,500km² and is being led by Arrow Energy.
Approximately 18 production facilities will be required within the project area including gas compressors, water storage and treatment plants and power generation plants.
How is Australia's LNG Market helping to reduce greenhouse gas emissions? 
Many people view natural gas as being a stepping-stone from fossil fuels to renewable energy sources like solar and wind.
However, its use can now be seen as a genuine factor in the reduction of greenhouse gas emissions. In an article published in December 2019, The Ministry for Energy and Emissions Reduction in Australia said in the quarterly update from June 2019 that emissions fell 0.1 percent to 532.0 Mt CO2-e in the first six months of the year.
New data that has come to light also showed that emissions are at their lowest level since 2015/16. It appears as though exporting LNG to Asia has helped the continent to reduce its emissions.
Regarding the figures in the report, APPEA chief executive Andrew McConville said: "The latest government figures show Australia's LNG exports have the potential to lower emissions in importing countries by around 159 million tonnes by displacing coal consumption in those countries."
#LNG #NaturalGas #LiquifiedNaturalGas #Energy #SpecialPipingMaterials #NickelAlloys #StainlessSteel #Australia #Asia #Greenhousegas #Greenhousegasemissions