The Liquid Natural Gas industry has been an interesting one to watch in recent years.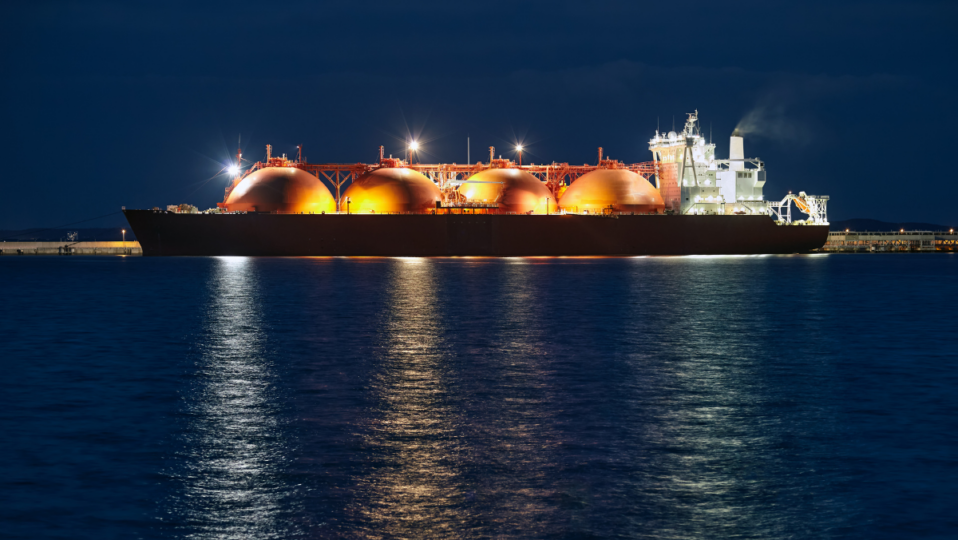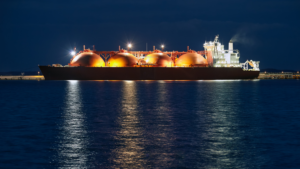 The market has developed relatively slowly over the last century in comparison to other energy industries. This is partly because many LNG plants are remote and difficult to access, which therefore results in high transportation costs.
However, in the early 2000s new technology emerged which made it easier to construct LNG plants which inspired more companies to invest in the liquefaction process of natural gas. As the market has matured, LNG has become an increasingly more viable and competitive means of energy distribution.
Specifically, Asia has begun to focus much more on the LNG market, further reducing costs and improving efficiencies across the Liquid Natural Gas industry. And then in 2019 Australia was named the world's largest exporter of liquified natural gas (LNG), knocking Qatar off the top spot.
The Special Piping Materials teams in Singapore (led by Steve Chee) and Perth (led by Mark Davey) are especially knowledgeable about the Liquid Natural Gas industry and have been able to support many recent projects in this exciting and dynamic industry. Read on to find out more.
Special Piping Materials and LNG
Special Piping Materials has been able to support the development of the Liquid Natural Gas industry for many years by sourcing and supplying high-grade products from reputable mills across the globe.
As with all energy markets, our team has worked hard to ensure their knowledge of the Liquid Natural Gas industry is second to none so we can advise and support our clients wherever possible.
We understand that the environments our products are destined for are demanding and that the metals we work with must perform to very exacting standards. We know that our products need to have the right properties that will allow them to work as needed, sometimes for many years.
The LNG industry relies heavily on products made from dependable nickel steel alloys. Storage and transportation facilities use large quantities of nickel steel alloy pipes and fittings and this specialist material has to be obtained from reliable and trustworthy sources.
Special Piping Materials has been working with reputable mills and manufacturers of nickel steel products for many years. Our network of experts span the globe and we have earned a reputation for being able to source the most high-performing storage tanks, pipes or other essential items on the market.
We strive to stay ahead of the global demands for energy products and can therefore anticipate the needs of our clients and work to service them in the best way possible.
What is Liquid Natural Gas?
Liquid Natural Gas (LNG) is a substance that is used the world over and is becoming an essential part of the global energy market.
It starts life as an approximately 95% methane natural gas that is then cooled down (through a cycle of compression, condensation, expansion and evaporation) to -160°C, at which point it transforms to a liquid form or 'LNG'.
Natural Gas is cooled down to liquid form mainly for the ease and safety of non-pressurised storage and transport. When it is in this state (Liquified Natural Gas) it has the advantages of being odourless, colourless, non-toxic and non-corrosive.
Once it is liquified, LNG can be stored and transported safely in very large quantities. Not only is the transportation of LNG easier in liquid format, but it is also more practical once liquified because natural gas is less voluminous and can be stored in a volume 1/600th large.
Efficient transportation of LNG is essential as it is predominately extracted in countries such as Algeria, Norway, Qatar, Russia, Nigeria and the USA. These places are far away from the end-users of LNG and therefore it is not viable to transport it via gas pipelines.
The easiest and most economical method of transportation is to ship it via LNG tankers that have specially designed thermally insulated tanks, designed to maintain the natural gas in a liquid form.
The specialist materials used to transport LNG have to be carefully sourced to ensure that they can safely contain it. Strong nickel steel alloys have traditionally been used which is why suppliers like Special Piping Materials are essential.
What are the uses of Liquid Natural Gas?
Liquid Natural Gas (LNG) has a variety of different uses and is being trialled in many different industries. It has been evaluated and tested for over-the-road trucking as well as many other off-road, maritime, high-torque engines and rail applications.
As an example, if we look more closely at over-road trucks, in the US, the possibility of a public LNG fuel resource is being explored. There are about 100 public LNG fuel stations across the US which make it possible for large trucks to undertake cross-country journeys and refuel every 500 miles.
How LNG is safely transported
Liquid Natural Gas would not exist if natural gas was easily transportable in its original format. In most cases, LNG is evaporated back to its natural form and then put into local natural gas pipeline infrastructure.
During transportation, it is vital that the benefits of natural gas being non-corrosive and non-toxic when it is in its liquid form are maintained. If LNG is vaporised, then it potentially could become explosive or emit thermal radiation hazards. To prevent this, the materials used to transport and store the liquid gas must be reliable and have the ability to maintain the extremely low temperatures required.
It has been found that nickel steel alloys are the most effective in keeping natural gas at liquefaction temperatures. Steel with 6-9% nickel levels are able to stay ductile and crack resistant due to the fine-grained structure of nickel-ferrite.
These same nickel alloy levels also present strong weldable properties. Where welds are used, they have to be able to be extra tough and resilient to fracture; again, research has found that nickel alloys can withstand temperatures of -196°C without losing toughness.
Nickel is not the only critical material in a nickel steel alloy – the use of stainless steel is also very important as it has a number of advantages of its own. It is highly weldable, has a high resistance to corrosion and does not undergo phase transformations during welding processes. The ability to withstand the impact of very low temperatures comes from a higher ferrite level that is found in high quality stainless steel.
#LNG #NaturalGas #LiquifiedNaturalGas #Energy #SpecialPipingMaterials #NickelAlloys #StainlessSteel