Stainless steel has been used in the Nuclear Industry for many years now. It has become a vital part of the industry and is a material that is relied upon to perform consistently time and time again.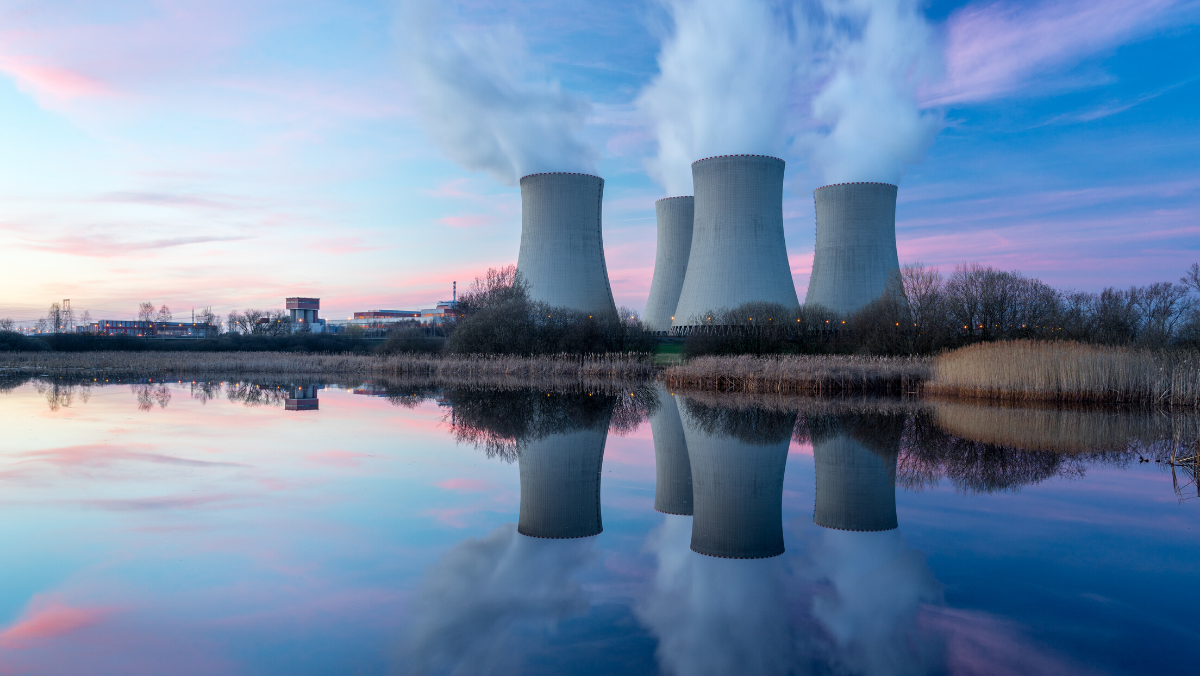 Nuclear power itself is a technology that generates energy from atomic nuclei through carefully managed nuclear reactions. The process, as complicated as it is, takes place in a specialised power plant where water is turned into steam which subsequently drives turbine generators that produce electricity. The conditions under which this takes place are considered extremely hostile.
Hostile conditions necessitate the need for equipment that has been specially manufactured to cope with them. This is where stainless steel comes into play in the nuclear industry. Stainless steel's innumerable properties make it ideal for use within a sector that requires precise methodology and reliable equipment. It is used for a variety of different purposes within the industry.
Special Piping Materials specifically has experience with supplying stainless steel that can carry steam at high pressures and high temperatures thus making the actoins of the electricity producing turbines possible.
Applications of stainless steel in the nuclear industry
A standard nuclear power plant uses stainless steel extensively in order to operate effectively and it can be found in some form in nearly every area of the system, big or small.
For example, pressure tubes are critical components that are used to circulate coolant around the reactor core and therefore are absolutely vital to the safe functionality of the plant. Unsurprisingly, they are almost always made from stainless steel.
Containment vessels – usually one of the largest components in a nuclear plant – are also usually made from stainless steel. They have a vital function which is to protect the reactor from external factors and protect the workers from the effects of radiation.
Although both austenitic and ferritic stainless steel can be found in a typical reactor, austenitic stainless steel (mainly 304L and 316L grades) is often the top choice for operators and engineers as it thought to be the most effective in hot and corrosive environments. It has many noteworthy advantages:
 – High corrosion resistance to oxidising media
 – Relatively easy to decontaminate
 – Excellent impact resistance, even in sub-zero temperatures
 – Readily available
 – Easy to weld and fabricate
304L stainless steel is regularly utilised for process-related applications, whereas 316L is thought to be more appropriate for fission storage.
The future of stainless steel and the nuclear industry
The vast majority of nuclear scientists and energy experts alike agree that there will be a continuing demand for nuclear energy in the future, due to the demand for clean energy resources.
As the nuclear energy industry develops and nuclear engineers develop more high-temperature reactors, the demand for equipment and products that can cope in more hostile and dangerous environments gets ever stronger. Equipment will need to be stronger, more resistant to corrosion and able to perform better than ever before.
Consequently, stainless steel grades themselves need to be developed as well. The stainless steel manufacturing industry is indeed rising to the challenge of making nuclear power safer and more sustainable.
As an example, a new class of ferritic-martensitic stainless steels steel has been displaying great potential to be able to withstand extreme nuclear temperatures, corrosion, and other potentially unfavourable conditions. It is likely that even newer alloys will be required in the future to meet ever-more-stringent requirements.
As the global energy industry turns ever more towards sustainable options, it is becoming clear that nuclear power, and the processes and materials that make it possible, will have to become ever-more advanced.
Example of stainless steel in the Nuclear Industry
Cogema is a nuclear reprocessing plant near Cherbourg in France and it uses a vast amount of austenitic stainless steels (mainly 304L and 316L grades) for its many complex processes and functions.
Here are some examples of where stainless steel is used throughout the plant:
 – Specialised stainless steel pipe to provide safe passage for steam and other liquids
 – Chimneys
 – Tanks
 – Containment Canisters
 – Fission storage
In an interview with the magazine 'Stainless Steel World', Laurent Junod, head of R & D within the engineering department of Areva said: "The process entails the use of huge amounts of austenitic stainless steels. . . Hundreds of tons of the low-carbon grades, 304L and 316L, are used for the vessels and confinement cells. Stainless steel is used in hundreds of kilometres of stainless steel pipes and several tons of large mechanical equipment. All the big cells are totally lined with stainless steel."
The journalist that visited the plant for the article described one part of the trip as "being led through a stainless steel jungle: on every side a tangle of tubes and pipes, a cluster of sheets, bars and cast products, used in both in low and high corrosion applications in vessels, pipes, tanks, canisters, robots, chimneys and other mechanical equipment."
SPM, stainless steel and the Nuclear industry
Stainless steel is an indispensable material that is used many domains and sectors in both our personal lives and across many industrial sectors. It is fascinating to think that the material used to make spoons is also an essential component of a nuclear-charged energy process. Its properties are undeniable, and its applications appear to be endless.
Special Piping Materials' stainless steel pipes, fittings and flanges sourced from places where they are produced under QA requirements. This ensures they have metallurgic assurance such as homogeneity of structure and properties, cleanliness and low inclusion content, low cobalt and residual content.
We have been working with clients in the nuclear industry for many years now and will continue to do so into the future. Our network of offices around the world are well-positioned to support clients across the globe and are ready to assist them in sourcing the very best quality materials from the very best manufacturers.
#SpecialPipingMaterials #Nuclear #NuclearIndustry #Piping #StainlessSteel #Duplex #SuperDuplex #austenitic