Stainless steel and the mining industry go together like strawberries and cream. . . only maybe not quite so sweet!
Mining itself is the process of discovering, valuing, extracting and processing useful minerals such as iron, coal or other precious metals. These minerals can then be used by various industries like energy production and construction.
Stainless steel has been used in the mining industry for many generations as it has many characteristics that make it ideal for mining environments. It can be easily fabricated; it is light in weight but also strong and durable; it is resistant to corrosion and doesn't rust; it is easy to clean; and finally, it is a very sustainable material.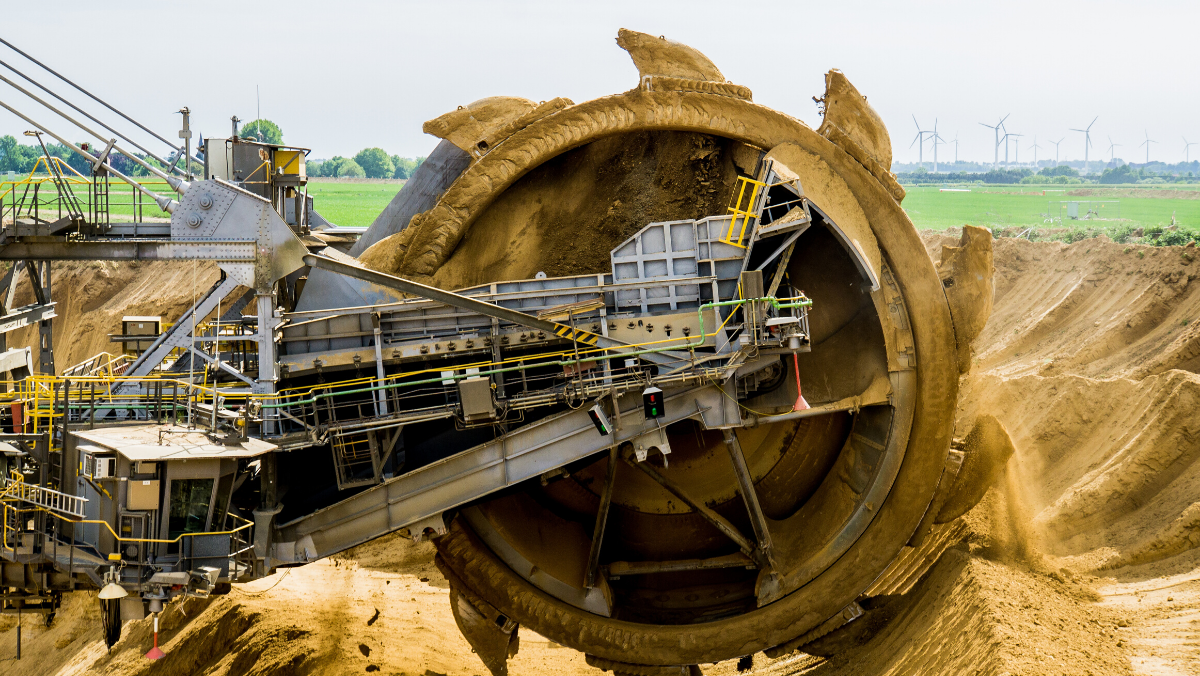 There is an expansive array of advanced equipment and machinery that is required for the mining processes. This equipment needs to be able to withstand harsh environments and be able to perform time and time again. Because of this, stainless steel has widely been identified by the mining industry as the ideal material to build it from, thus resulting in the relationship between stainless steel and the mining industry.
Special Piping Materials has been supplying stainless steel products to the mining industry for many years. We work closely with our clients to ensure that we understand their requirements and can meet whatever testing specifications they have. Our stainless-steel products will continue to be a vital part of the mining industry for many years thanks to the durability, quality and longevity of the materials we source and supply.
Overview of modern mining industry
The mining industry is thought to be currently experiencing a growth, following a period of instability and market volatility.
Automation and operational efficiency are now vitally important if the market is to recover fully. Companies that adopt new technology and prioritise using efficient progressive processes are more likely to thrive than those that don't.
As mineral resources become scarcer in low-risk mining areas, companies must become proficient in utilising specialised and digital technology to extract minerals in 'frontier' areas.
This technology includes the following advanced process:
– 'In-situ leaching' which is a mining process used to recover minerals through boreholes drilled into a deposit.
– 'Block caving' which is a method of mining underground that uses gravity to locate ore bodies at depth.
– 'Bio mining' which is a breakthrough technique that used prokaryotes or fungi to extract metals from ores and other sold materials.
– Three-dimensional modelling can be used to create realistic impressions of mines that allows the human brain to better comprehend depth perception and therefore, the mine itself.
– Virtual Reality can be used to immerse people into a mining environment and thus better prepare them for the experience or allow them to more efficiently plan a new mine.
– Augmented Reality is a technique that overlays a digital visualisation onto a real-world environment. It can be used within the mining industry to train miners and subsequently reduce maintenance and training costs.
– Geographic Informational Systems allow the mining industry to obtain geospatial data that allows miners to gain insight into a specific mine environment. It can provide data on mineral exploration, geochemical and hydrology data and even sustainability and regulatory compliance.
Applications of Stainless Steel in the Mining Industry 
Stainless steel and duplex stainless steel are used widely in the mining industry due to their fantastic properties and benefits, namely its low cost, high strength, lightweight, ability to resist corrosion, durability and sustainability. Interestingly, stainless steel is also known for being very easy to clean due to its smooth surface and it is consequently used to store substances as it reduced the risk of contamination.
Stainless steels are incredibly versatile and can therefore be used for many different applications such as:
– Tools
– Drill rigs
– Demolition equipment
– Grinding media
– Mining screens
– Fluidised bed boilers
– Pumps
– Heat exchangers
– Vessels
– Pipes
– Tanks
– Cathode plates
– Mass excavators
– Bulldozers
– Shovels
– Crushers
– Workbenches
Many structural components at mining sites are also built using steel. There is a growing demand for duplex steel in this environment as well as it has a higher strength than carbon steel and an extremely high level of corrosion resistance.
How stainless steel helps to reduce environmental impact of mining
With the majority of countries around the world looking to decarbonize their energy systems and transition to low-emission renewable energy sources, a great opportunity has arisen for the mining industry. This is because low-emission energy and transportation systems are more mineral-intensive than their fossil fuel-based counterparts.
While the demand for mining gets stronger, the industry must also ensure that it does everything it can to reduce its own emissions. Mining companies are increasingly prioritising new systems that will help them do this. Powering their operations and fleets from renewable energy sources like operate electric or hydrogen is one way, integrating robust recycling systems into their supply chains is another.
Efficient ore-processing practices can also help to limit environmental impact as it reduces the volume of material that has to be transported and processed by potentially hazardous thermal and chemical refining methods. Stainless steel's strength and ability to resist to corrosion makes it the ideal material for pumps, screens, filters and other equipment that is used in the processing of mineral ores and concentrates.
Further to this, stainless steel is theoretically 100% recyclability and has an extremely long-life, even in harsh environments. When the end of life is reached by stainless steel, it can be an extremely useful recyclable product. The main alloying elements in stainless steel – chromium, nickel and molybdenum – are highly valuable and can be efficiently separated and then reused.
#Mining #Stainlesssteel #StainlessSteelandMining #SpecialPipngMaterials #HeavyIndustry #Renewableenergy #Recycled #Lowemissions