How is stainless steel used in the renewable energy industry?
In this blog we'll explore how stainless steel and renewable energy are related and how the renewable energy relies on stainless steel for many of its core processes.
Over the past few years, Special Piping Materials has received an increasing number of requests for specialised 316 stainless steel pipes, fittings and flanges that can be used in the renewable energy industry. Having supplied the energy industry for more than 30 years, it is an interesting transition to witness and to be a part of.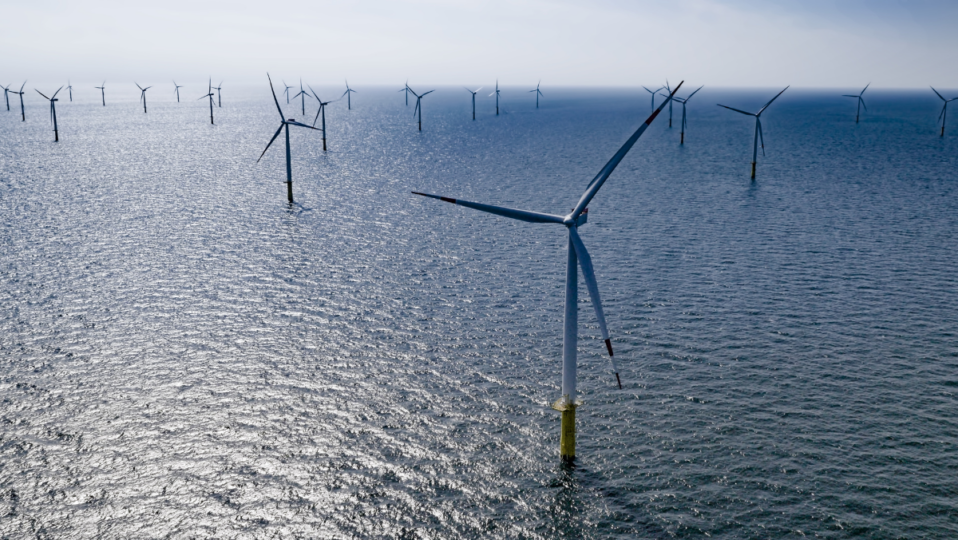 316 stainless steel is one of the materials that Special Piping Materials specialises in, and we are committed to ensuring that our products continue to be a mainstay in the energy industry. We are working closely with our energy partners around the world to ensure that we continue to source, stock and supply the high-performing and reliable stainless steel products that they need.
The renewable energy industry must use sustainable and reliable products to ensure that these forms of power generation have longevity. This is exactly the reason why 316 stainless steel has become so popular.
Special Piping Materials is looking forward to supporting to renewable energy industry's demand for 316 stainless steel pipes, fittings and flanges for many years to come!
Why is stainless steel so important in the renewable energy industry?
It seems inevitable that renewable energy sources are the future of power generation. Renewable energy is at the heart of many governments' transition to low carbon initiatives and this means that strategic decisions and heavy investments are being increasingly made in this industry. This includes power generation like solar, wind, geothermal, hydro, nuclear and geothermal.
So why are stainless steel and renewable energy reliant on each other? It has long been known that 316 stainless steel is a reliable, high performing and durable material. These qualities mean that it has been used within power generation plants since they were first built. From pipes, nuts and bolts, to heat exchanges, tanks, pumps, flanges, turbines and gaskets, stainless steel can be found in nearly any part of a power generation plant.
It is a metal that is durable, long-lasting, strong, corrosion-resistant and easy to clean. 316 stainless steel is therefore a serious asset to the power generation industry, both in traditional scenarios and in renewable energy.
There is no doubt that stainless steel has a vital role is helping to provide a safe, sustainable solution for the production and distribution of energy to different industries.
Examples of stainless steel and renewable energy
Solar Energy: Stainless steel is used in solar energy plants in many different ways. This includes the inner and outer shells of water tanks, pumps, frames and fasteners. Stainless steel is an essential part of nearly all solar energy generation systems.
Biomass Energy: Biomass Energy generation is a complex and interesting process. The process of energy generation through biomass creates corrosive compounds as a by-product. Its ability to resist corrosion is why stainless steel is so vital to this industry and it is widely used for pumps, pipes, valves, fittings and digester tanks.
Hydroelectric Energy: Hydroelectric energy involves seawater which can create serious corrosion and abrasion issues. Stainless steel has the quality of being corrosion resistant so using it in hydroelectric energy power generation protects the system from the damage caused by seawater, therefore making it more sustainable and reliable.
Offshore Wind energy: Offshore windmills are located in areas surrounded by seawater. This means that stainless steel is relied upon in many applications, such as fasteners, safety cables, davit cranes, and fittings. The usage of corrosion0resustant stainless steel in offshore wind farms extends the lifetime of wind turbines to fifty years or more and minimises the required maintenance. The strength of stainless steel also allows wind turbines to be build taller and more efficiently.
Geothermal Energy: The water produced through geothermal sources is extremely hot, therefore it is essential to use a corrosion resistant material like stainless steel. It is used in the operation of essential equipment such as heat exchangers, condensers, piping, filters, pumps and valves.
Nuclear Energy: Stainless steel is used in many applications in the nuclear energy industry. This includes in the construction of storage tanks and power plants. Waste heat from this process is often transported exclusively through steel pipes.
From these examples, it is clear to see that stainless steel is a crucial part of the global shift from non-renewable to renewable sources of energy. An increasing number of renewable energy companies are joining this transformative movement, and Special Piping Materials and our stainless steel products are right alongside them.
#SpecialPipingMaterials #SpecialPipingMaterials #Petrochemicals #Industry #HeavyIndustry #StainlessSteel #Stainless #Future #Renewables #GreenEnergy #Energy