Special Piping Materials has appointed James Deeney as the new Business Development Manager in Houston, Texas.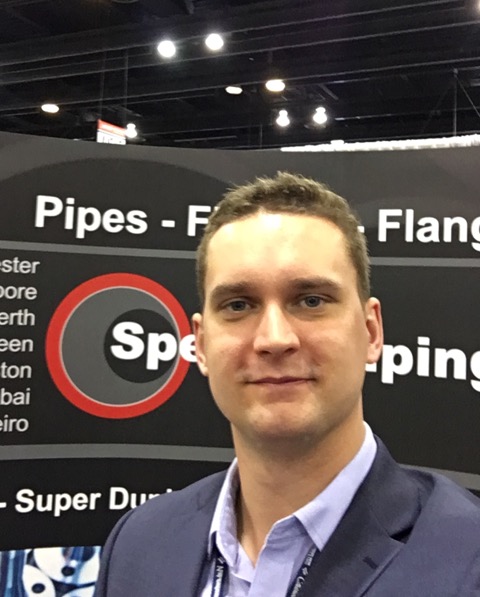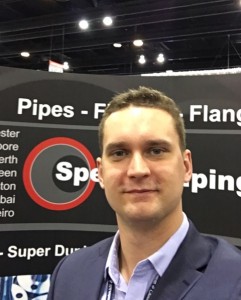 James' primary objective with Special Piping Materials is to increase revenue by developing new opportunities on major projects within the Oil & Gas, LNG, Petrochemical and Water Treatment Industries.
He brings with him six years' of experience within the Oil & Gas Industry where he has supplied to Operators, EPCs and OEMs on large CAPEX projects.
He originally spent three years in London where he concentrated on Greenfield North Sea Projects, and he supplied to Talisman Energy's Montrose Area Redevelopment (MAR) Project, GDF's Cygnus Project and BG Group's Jackdaw Project. During this time he also worked with numerous international EPCs and Subsea EPICs.
James decided to move to Houston three years ago during which time his professional focus turned towards supporting Midstream and Downstream Projects. His achievements include supporting the Magnolia LNG, Texas LNG and Dominion Cove Point LNG Projects in addition to small-scale projects through leading EPCs and OEMs.
The appointment is an indication that Special Piping Materials is committed to investing in its workforce and is continuing to grow, despite the current climate in the oil and gas market.
Daniel Composto, Director of US Operations, explains: "We believe that investing in our people is just as important as investing in our products and we will continue to do this to ensure that we are providing our customers with the best possible service. This appointment demonstrates that we are maintaining a strong position in the industry despite the challenges that it is currently creating.
"We are excited about what James can bring to the table and expect that he will be able to provide significant support to the team by unearthing new opportunities and developing strong new relationships."
Commenting on his appointment, James said: "I anticipate that I will be spending most of my time in an outside sales role meeting and building relationships with new customers. There is nothing more important than our clients and I intend to work closely with both existing and new customers to find opportunities for growth within the company's core markets. I am really looking forward to the challenge of this new role and I'm confident that I can help take Special Piping Materials to the next level."