Every week, the Special Piping Materials teams around the world receive orders for specialist and bespoke products. We are very experienced in supplying bespoke items for the oil and gas, nuclear, mining, LNG, desalination or petrochemical industries.
Our supply chain is made up of specialist manufacturers of duplex, super duplex and stainless steel 316 who we know we can rely on. We also work with skilled and trusted shipping partners to make sure we can get our items where they need to be when they need to be there. 
In 'part 2' of this blog we are sharing just some of these specialist items, their material grades and where they were destined to go.
Our many years of experience as a specialist supplier means our custom service is relied upon time and time again, with our clients frequently coming back to us for repeat orders.
Why not contact your local Special Piping Materials team in Perth, Singapore, Texas, Rio de Janeiro, Dubai, Aberdeen or Manchester today to find out how we can help supply the product for your next project?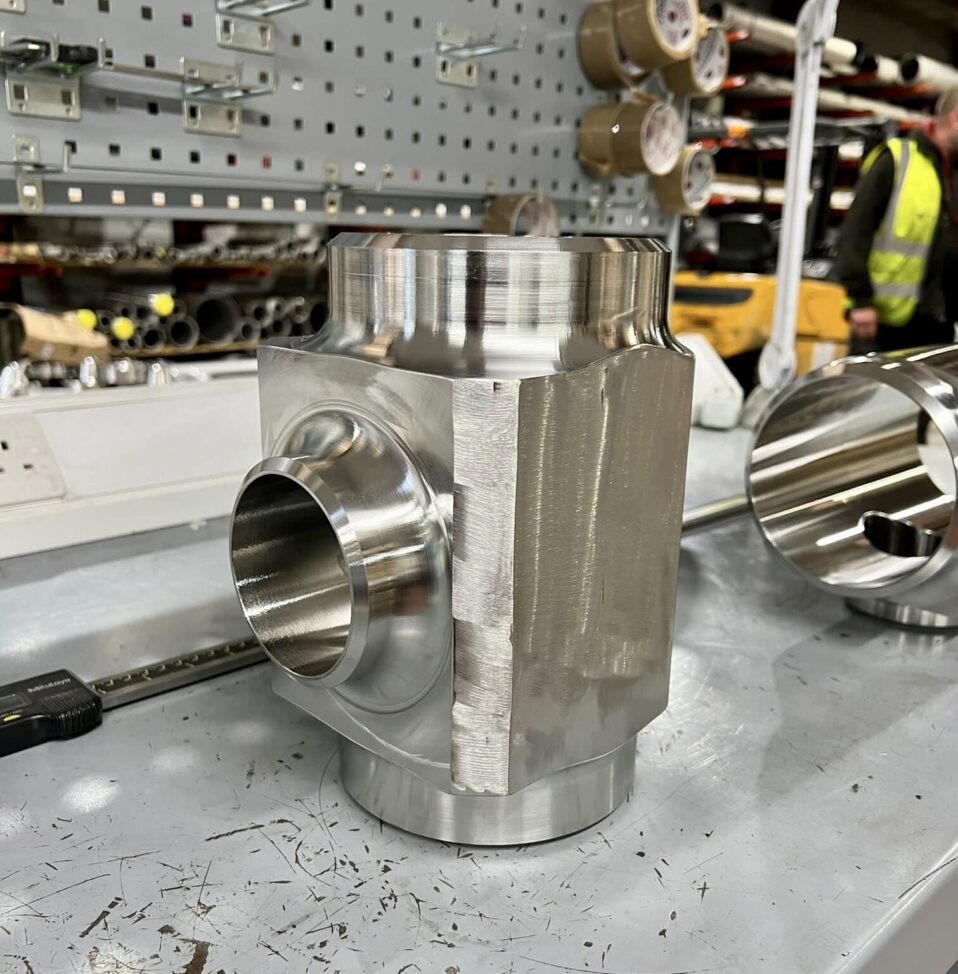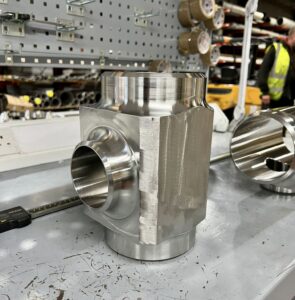 1. Functional and beautiful
When does a functional product become beautiful?
When it's this well-made that's when! The craftmanship that has gone into this Nickel Alloy N06625 forged block tee is clear for all to see – it made us stop in our tracks when we saw it in the Manchester HQ warehouse this week!
Forged Fittings like these are used for connecting valves, pipes, pumps, & other equipment when creating a piping system for industries like the oil and gas, nuclear, mining, LNG, desalination or petrochemical.
The phrase 'tiny but mighty' has never been so apt!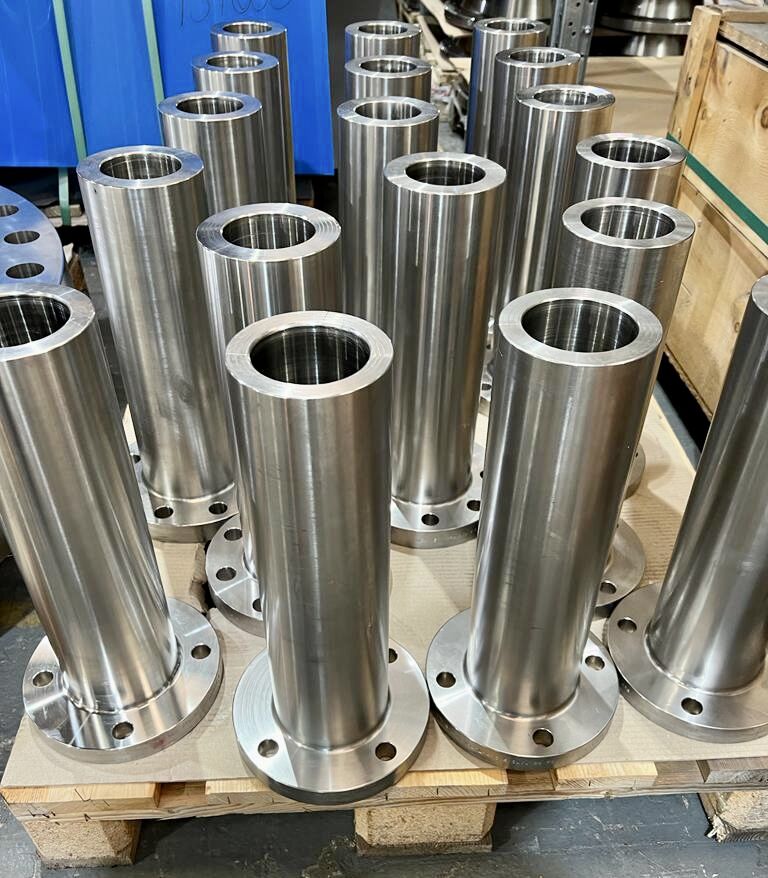 2. Long Weld Neck fittings
These custom-made Long Weld Neck fittings in Duplex F51 were sourced and manufactured on a speedy 2-week turnaround for one of our well-respected clients.
They were destined for an offshore project in Brazil.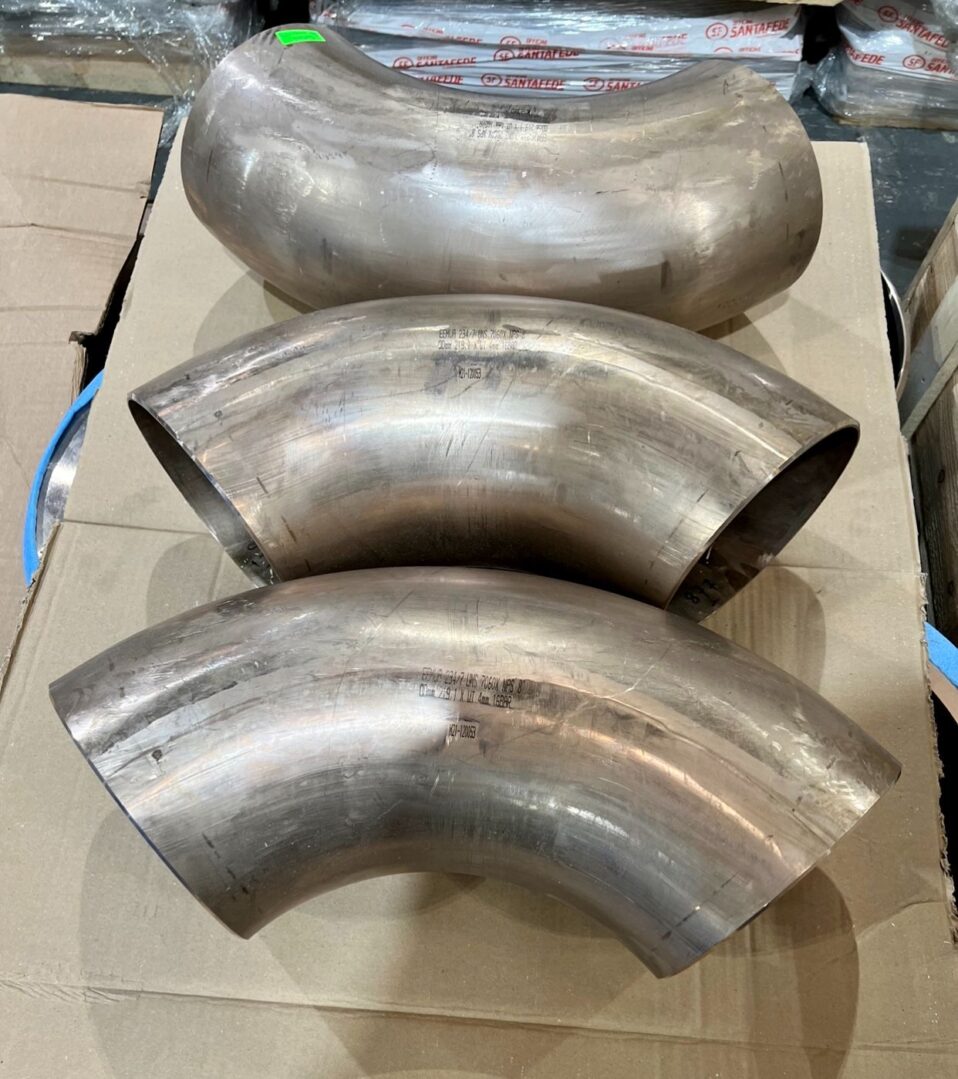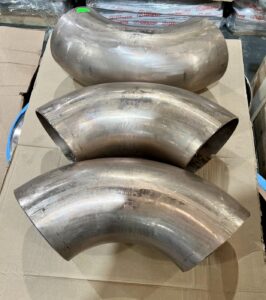 3. Copper Nickel
Did you know that we can also supply copper nickel pipes, fittings and flanges?
These are 70/30 copper nickel elbows, butt weld fittings and stub ends. Copper nickel products like these are often used for fire protection systems in a whole range of industries.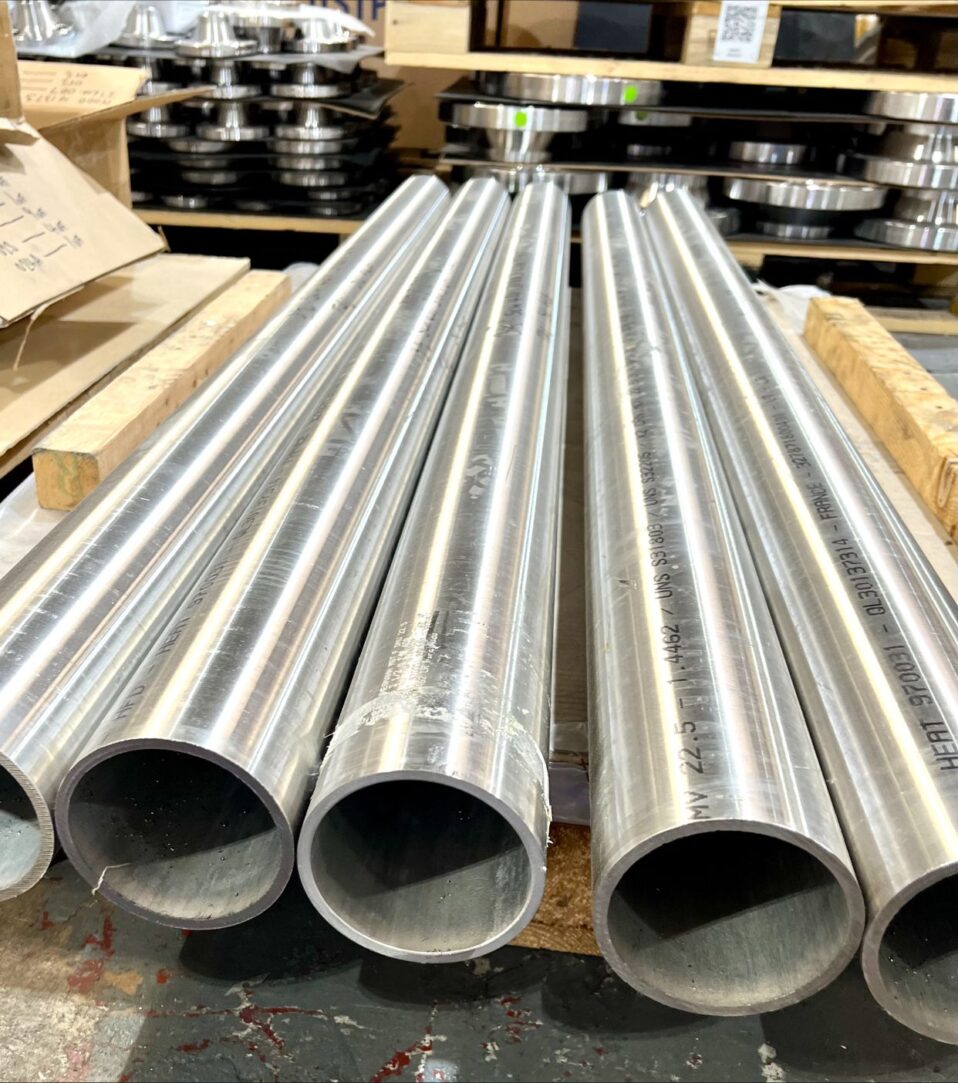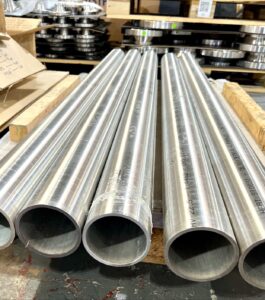 4. Speedy pipe 
There are some bespoke-made short lengths of shiny pipe in No.08926.
We got a fantastic quick turnaround from one of our great manufacturing partners in Europe so these were ready for a client who needed them quickly in South America.

5. Stainless steel 316 pipe 
This is a 24" 50mm wall welded pipe in stainless steel 316. This type of pipe is very useful within heavy industries and has many potential applications in sectors like oil & gas, petrochemical, power generation, desalination, chemical, pulp & paper and even breweries!
Stainless steel welded pipe is known for its many characteristics such as:
✅ Light production equipment
✅ Fast construction speed
✅ Simple welding method
✅ High dimensional accuracy
✅ Small deviation of wall thickness
✅ Smooth surface and high yield
Are you in need of a specialist supplier of exotic materials?
Don't hesitate to contact one of our knowledgeable teams today in our network of global offices.
#SpecialPipingMaterials #Energy #EnergySector #OilandGas #Quality #duplex #gas #piping #supplychain #supplier #specialist #quality