Many of the items we source, stock and supply here at Special Piping Materials, like tubes and tubular products, are some of the most vital goods within the oil and gas supply chain.
Products such as pipes, tubing, and casing are used for everything from exploration to extraction, transport, storage and final delivery. Ensuring our personal supply chains and our place within the global supply chain are managed efficiently is a very important task and not one our teams take lightly.
Our project management is a big part of how Special Piping Materials deals with the supply chain. Because of our efficiency, we have developed an enviable reputation for project management for the oil & gas, petrochemical, nuclear and other heavy industries. This includes an impressive history of managing and supplying packages to engineering contractors and major clients.
We ensure that we have systems and processes in place in order to maximise efficiencies and meet specific deadlines. This means we can manage our supply chains in a much more detailed way in order to provide maximum customer service at the lowest possible cost.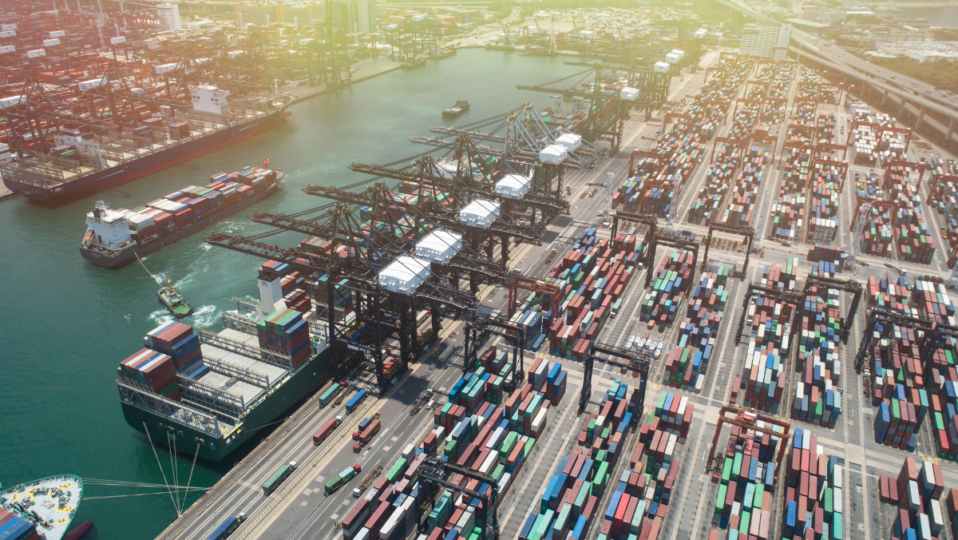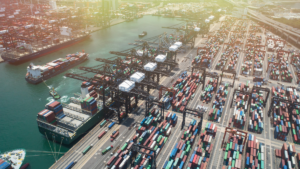 The Oil and Gas supply chain
Let's look more closely at the oil and gas supply chain. The oil and gas supply chain relies on hundreds of companies working together, ensuring that the processes are coordinated, and timeframes are adhered to.
As an overall process, it can take years to complete and follows the initial discovery of an oil or gas site, all the way to when that fuel is used by the end consumer. The process includes everything from domestic and international transportation to inventory control, materials handling, testing and even information technology.
When a company or service is described as part of the oil and gas supply chain, it can be categorised into being part of the upstream, midstream or downstream sectors. As companies or services get closer to servicing the actual end user, the more 'downstream' they are in the supply chain.
These three sectors comprise the following:
 – Upstream: Exploration and production
 – Midstream: Transport and storage
 – Downstream: Product refining and usage
Any supply chain in a large industry involves a significant effort in terms of coordination and management, and the oil and gas supply chain is no different. Every company involved has a vital role to play, with each of them having usually strict parameters and timeframes to observe.
Here at Special Piping Materials, we are often involved in all three sectors of the oil and gas supply chain, with our highly sought-after products required for many different processes. We pride ourselves on our exceptional customer service that allows our clients to keep to their important timescales and are always striving to improve and expand our services.
Challenges for the Oil and Gas supply chain
Oil and gas companies are currently dealing with the challenges of global inflation, geopolitical developments in Europe and Asia, and economic flux. Because of this, supply-chain uncertainty has become an issue for many companies in field operations, this includes project delivery, material supply, costs and labour uncertainty among other aspects.
It's not just the oil and gas industry which is dealing with this. Supply-chain uncertainty is a worry for many sectors across the world. Working with our clients and helping to minimise these supply-chain risks is one of our main priorities at the moment.
According to McKinsey, managing supply-chain risks can cut costs by 15 per cent.
Strong safeguards against supply risks could allow oil and gas companies to operate more securely with more predictable lead times. This would safeguard the delivery of timely and cost-effective vital projects. Further to this, securing the supply chain reduces risks in operations and project delivery while maintaining operational growth.
Project management and the supply chain
Our experience and reputation for strong project management are helping us to better support our clients at this time.
While every project that we manage is treated in a personalised way, we do follow a project management 'life cycle' routine that ensures that no detail is missed. It means that our teams can work in a structured and methodical way and makes our clients feel secure in the knowledge that every aspect of a project is in hand.
Throughout this process we stay in close contact with our clients, communicating with them on a regular basis so that expectations are managed and met.
We have found that breaking down a project into five 'life cycle' phases works well:
Project initiation
This crucial first phase is where a project's value and feasibility are evaluated, along with its goals, timeline and costs. We can then start the conversation with our client about how it would be managed, and we can start allocating appropriate team members to it who have the most relevant experience.
Project Planning
Once a project is given the go-ahead then it is time to start the planning process. A sold plan is created with a view on timescales, budget, resources, financing and product procurement. This allows our team to anticipate any possible obstacles and mitigate them before they arise.
Project Execution
This is when the 'magic' happens, and a project is brought to life! The team leader allocates resources and responsibilities to team members who then work hard to stay focused and coordinated. A solid project planning process pays dividends when it comes to project execution!
Project Monitoring
This phase happens simultaneously with the project execution phase. As the project progresses it is continuously monitored to ensure that key performance indicators (KPIs) are met.
Project Closure
Once every KPI is met and materials and products are delivered to the satisfaction of our clients, a project is taken to completion. As a final step, a project is evaluated, and the final documentation and dossier are delivered. Evaluation is a vital step in any project as it allows our team to continually improve and make every subsequent project even more successful than the last.
Clients who choose Special Piping Materials as part of their supply chain can be secure in the knowledge that all our projects are handled by a dedicated and experienced team.
We strive to work closely with our own trusted and inspected supply chains to ensure that the materials and goods we supply are quality assured, delivered on time to where they need to be, with all the required documentation and details.