A delivery of specialised super duplex products has landed in our Perth Warehouse.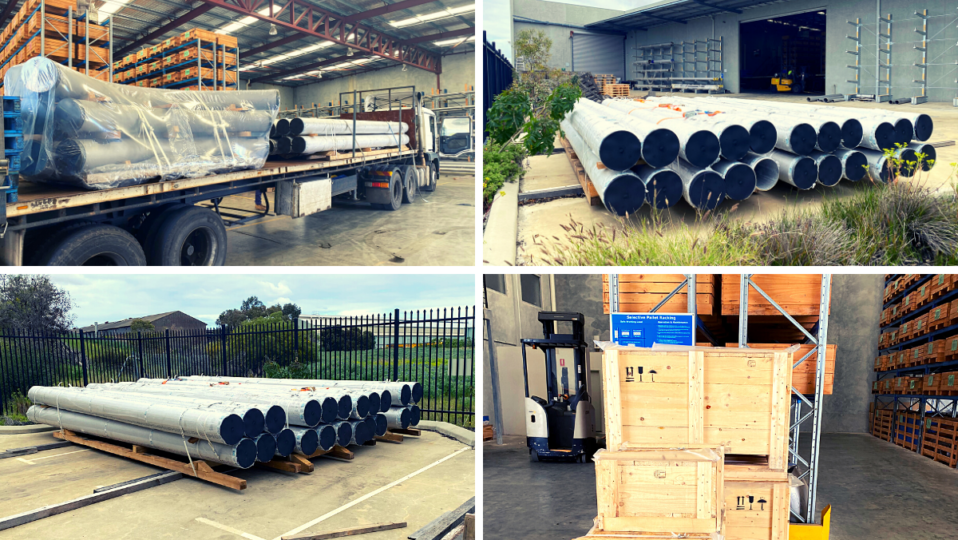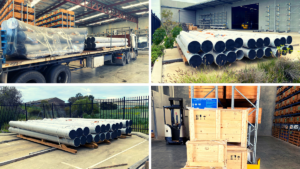 The Perth division of Special Piping Materials was established in 2006 and since then the team has developed a very well-deserved reputation for efficient, reliable and high-quality service.
Director Mark Davey runs the office in Perth and has worked there for nearly a decade. He has amassed a wealth of expertise about the piping world and is skilled at anticipating the needs of our clients and subsequently supporting their projects.
They have a wide range of clients in different industries like petrochemical, Oil & Gas, LNG and Lithium extraction. There is a thriving oil and gas sector in the Australia-Pacific region, with new products being required to support the flourishing renewables sector and the ever-present mining work.
Special Piping Materials Perth has been working with a network of reputable mills and manufacturers for many years and is able to source the most high-performing and dependable pipes, fittings, flanges or other essential items on the market.
It certainly doesn't look like the requirement for Special Piping Materials' professional piping products is going to decline any time soon.
Alongside the team's ability to support clients with complex projects and large developments, they are also able to work to more specific requirements as well. Their 50,000 sq. ft warehouse makes it possible for them to store a wide range of specialist products that can be ready at a moment's notice for their clients.
This was the case recently when our warehouse in Perth took delivery of some specialised super duplex products in order to support one of our clients in the oil and gas industry.
They organised the storage of a variety of large diameter heavy wall items such as:
▶️ 300NB SCH80S Super Duplex (S32750) Pipe
▶️ 300NB SCH80S 5D (90 Degree and 75 Degree) Induction Bends Super Duplex (S32750)
▶️ 300NB CL600 Weld Neck, Swivel Hub and Hanger Flanges – Grade F53
These specialised super duplex products are destined to be used for maintenance work at an offshore facility. It includes specially designed induction bends and flanges that were sourced as per some detailed client specifications.
Director Mark Davey commented: "Our team in Perth works closely with our clients across the Australia-Pacific region to ensure that their requirements, no matter how particular, are met. The arrival of these products in the warehouse just serves to highlight the end-to-end service we are able to provide to our network.
"Coronavirus has made the shipping, transportation and storage of goods difficult for many of our clients and we have been glad to support many of them in order to ensure that their projects continue uninterrupted."
If you have any project requirements like this then be sure to contact Mark and the team in Perth on sales@specialpipingmaterials.com.au.
#SpecialPipingMaterials #Offshore #Offshoredrilling #Petroleum #Oil #Gas #NaturalGas #Pipes #Piping #StainlessSteel #Duplex #SuperDuplex #NickelAlloy #Moly #Perth #Australia #Pacific