As a specialist supplier of exotic piping, Special Piping Materials' 'special products' are well-known across the industry. For this reason, we are accustomed to sourcing and supplying unusual items to our clients around the globe, for one-off projects and developments.
Our experience of working with duplex, super duplex and stainless steel 316 items means our clients know they can trust us to deliver high-quality products on time and on-budget.
The last 12 months have been incredibly busy for all our teams around the world, and we have worked hard to source a wide variety of different products that have been used in a wide range of environments and situations. It just goes to show how much of a 'specialist supplier' Special Piping Materials really is!
In this blog we share some of these specialist items, their material grades and where they were destined for. Look out for 'part 2' of this blog in a few weeks' time! Special Piping Materials' custom service means we can supply many distinctive and unusual items to suit our clients' requirements, and our trust supply chain and shipping network means that quick turnaround on products is also available!
Why not contact the team today to find out how we can help supply the materials for your bespoke projects?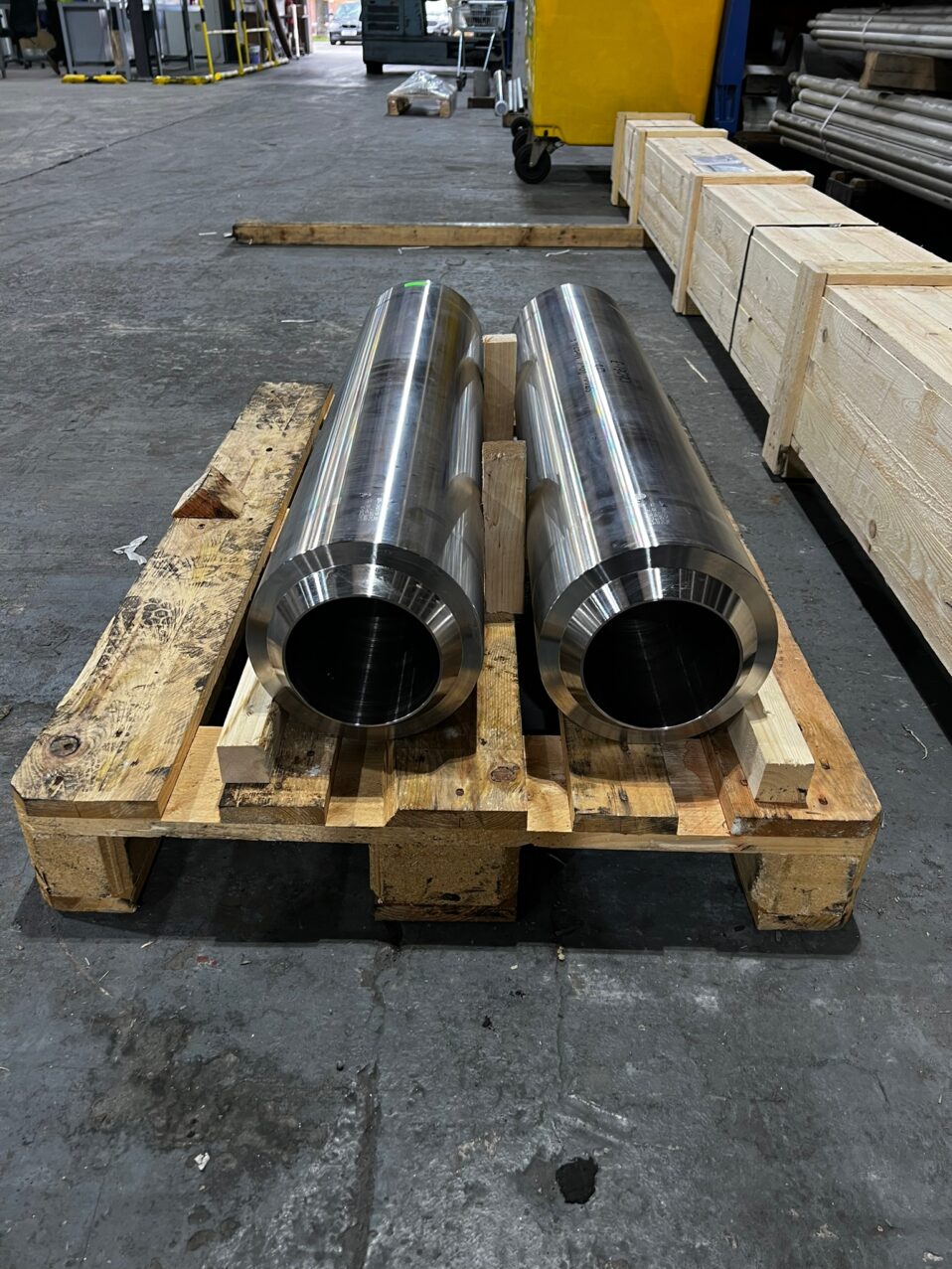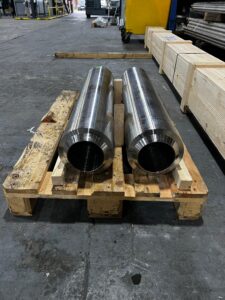 Duplex stainless steel nozzle in F51
Who knew pipe could be so beautiful!?
This is a forged duplex stainless steel nozzle in F51 that was sourced by our team at our Manchester headquarters. It was packaged and shipped to South America to be used in the FPSO industry.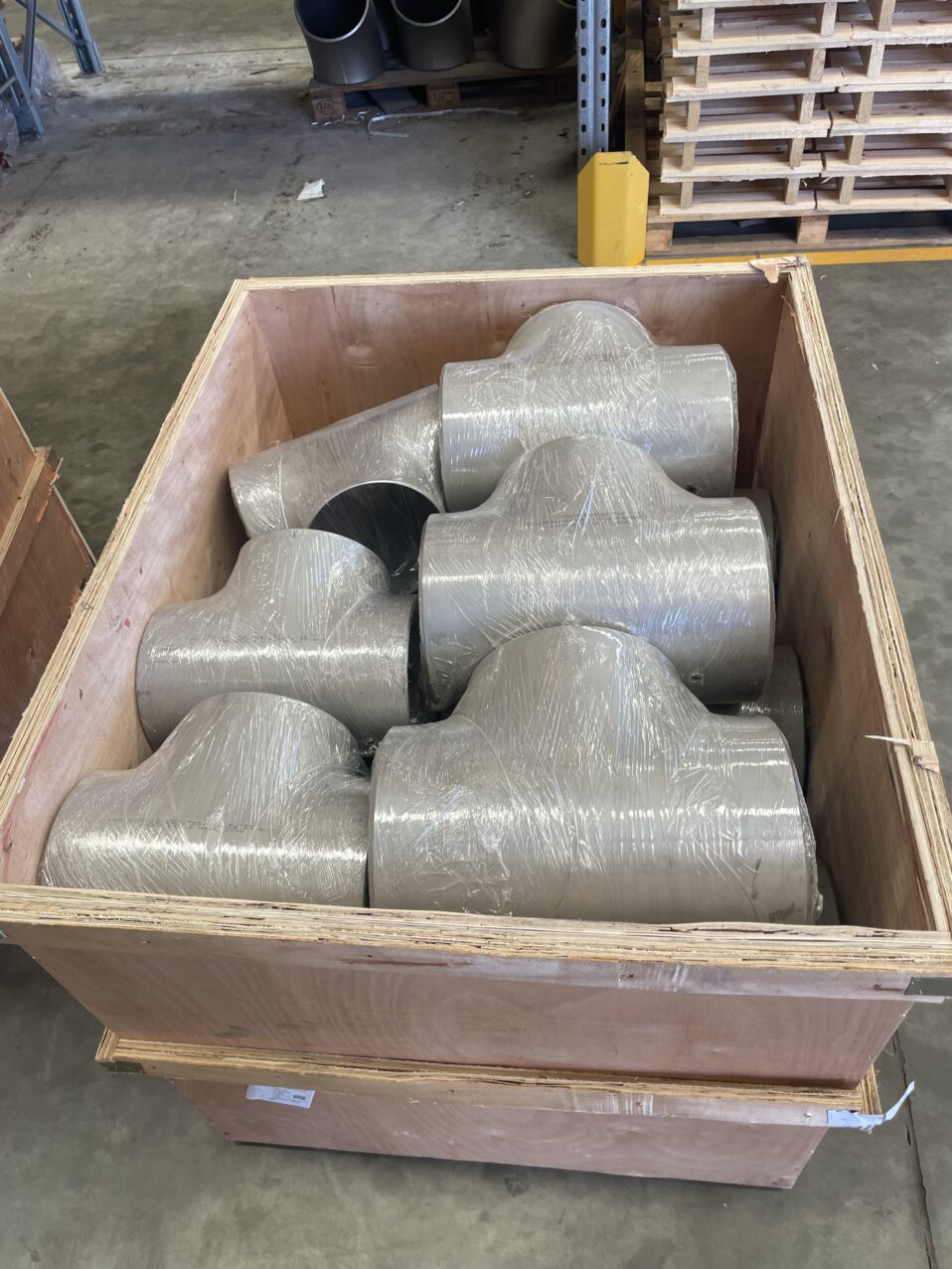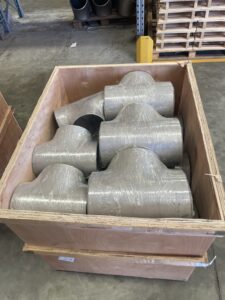 Products in stock
Sometimes we order products in that we know our clients regularly need on a quick turnaround basis. Having them in our warehouse ready to go means we can package and send them off quickly and efficiently.
SPM in Perth had some great stock recently – high-quality pipes and fittings that were not in stock for very long! You are looking at…
Duplex and Super Duplex Buttweld Pipe Fittings in Grade S31803 and S32750. Size Range 15NB (1/2") – 400NB (16")
Duplex and Super Duplex Welded Pipe in Grade S31803 and S32750. Size range 200NB (8") – 400NB (16")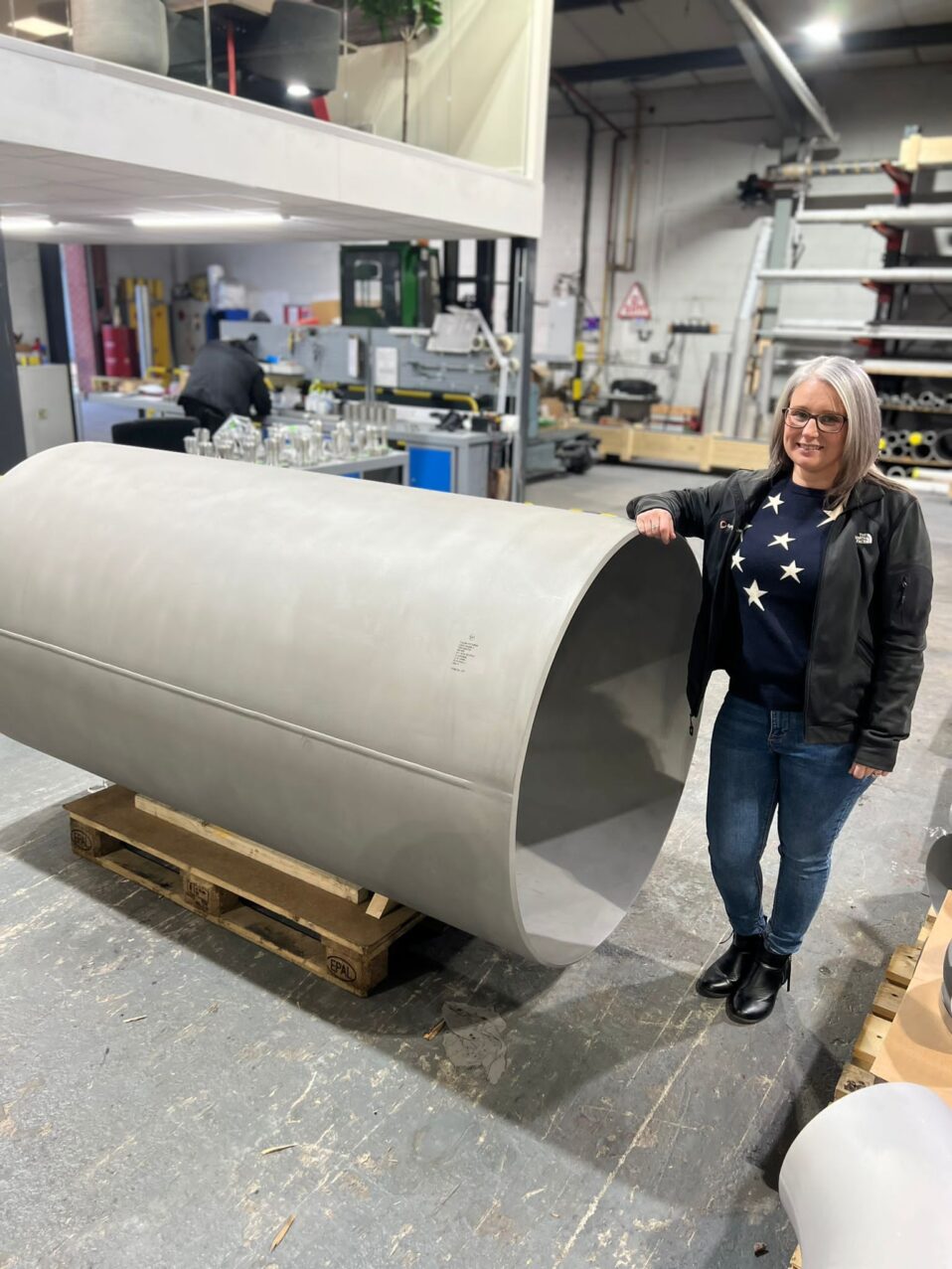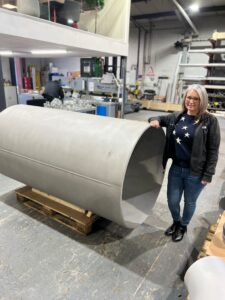 42" Super Duplex Pipe
This is Danielle in our Manchester warehouse, next to some very big pipe that she sold to one of our valued clients on a very quick turnaround!
The 42" pipe is in Super Duplex S32750 and is destined to go to Brazil for use in an FPSO project.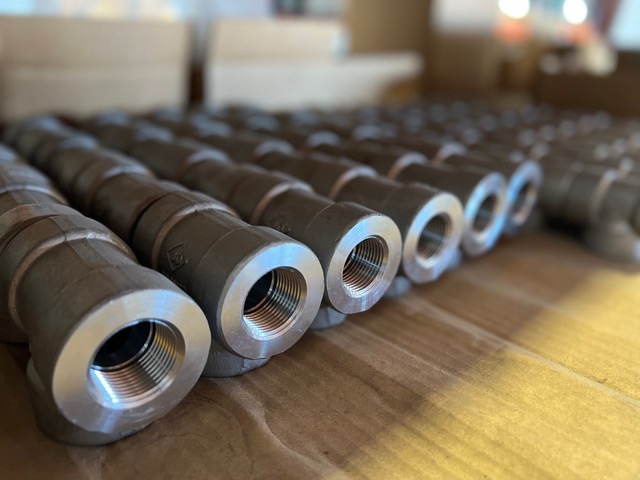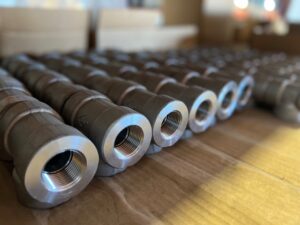 National Pipe Thread Fittings
These special fittings are National Pipe Thread (NPT) fittings that the team in Houston organised the manufacture and delivery of.
The range includes Elbows, Tees, Caps, Plugs and Couplings in both Duplex F51 and Super Duplex F53. This particular type of fitting is called either "forged fittings" or "pressure fittings" because they are pressure rated. They are perfect for high-pressure applications.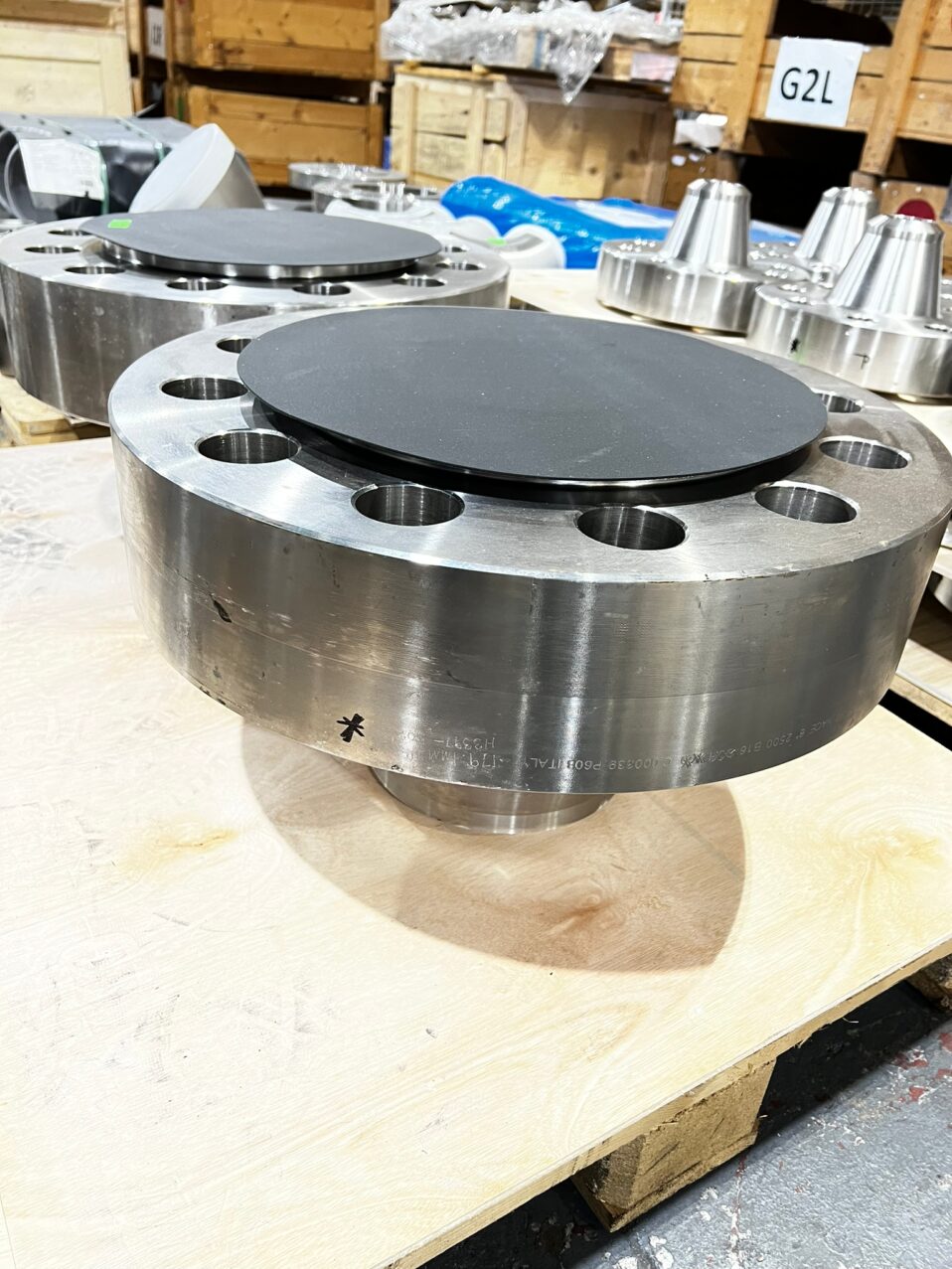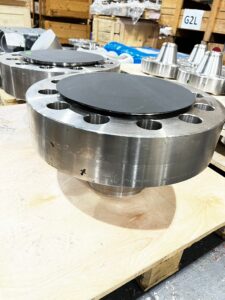 Perfect packaging
Our packing team mean business! They know that it's not just about fast delivery, it's about great delivery, and that means our high-quality products arrive on-site in tip-top condition.
We use these self-adhesive rubber face protectors to ensure the gasket face is protected during shipping and/or fabrication
These are manufactured by DISTIXX and they really are the best in the market.
Are you in need of a specialist supplier of exotic materials?
Don't hesitate to contact one of our knowledgeable teams today in our network of global offices. 
#SpecialPipingMaterials #Energy #EnergySector #OilandGas #Quality #duplex #gas #piping #supplychain #supplier #specialist