A Special Piping Materials Interview with Andy Goddard: Special Piping Materials first opened an office in Manchester in 1989 and since then has grown in strength and size and now has an enviable reputation for the quality of its products and its service.
The level of quality that the company upholds is mainly due to its people. The team of 25 at the company's headquarters in Manchester is made up of many gifted individuals and the various departments – warehouse, logistics, expediting, accounts and sales – work together efficiently to ensure a seamless service for their clients.
The Special Piping Materials warehouse in Manchester is of course a vital part of the office and is at the heart of all operations. The 50,000 sq. ft warehouse stocks a huge inventory of pipes, fittings and flanges in all manner of exotic materials.
Andy Goddard is currently the Warehouse Inspector at Special Piping Materials Manchester and he recently spoke to us about what it's like to be part of such a fast-moving and talented team. Read our interview below to find out more!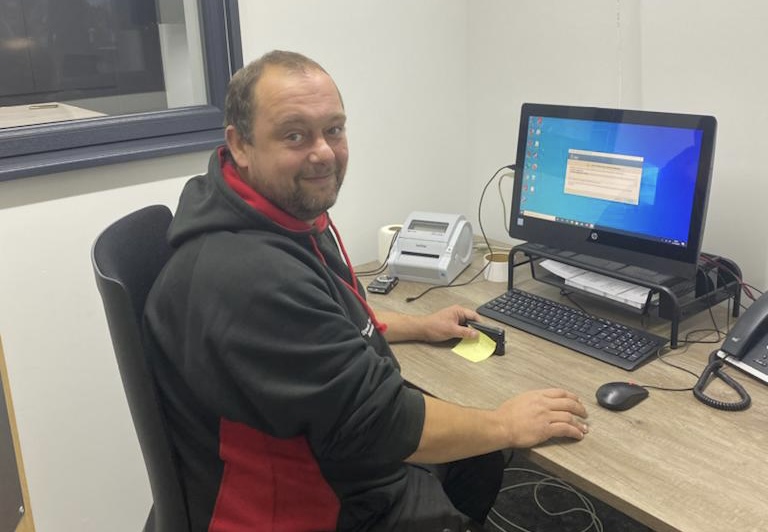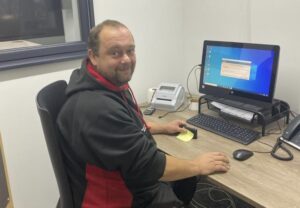 How long have you worked with SPM?
I've been with Special Piping Materials for 12 years this month (November 2021) – the time has flown by! It really doesn't seem that long ago since I started here.
What role are you currently in?
I am the warehouse inspector, and my role is to ensure all our products and packaging meet our high standards and the specifications of our clients. I regularly carry out the in-house testing inspections we specialise in such as dye pen inspection, PMI (Positive Material Identification) testing and ferrite scoping.
Can you give us an overview of your career so far?
I previously trained and worked as a product inspector and then I moved to be the warehouse inspector for a stockist of fittings and flanges, focusing on carrying out X-rays and PMI (Positive Material Identification) inspections. I have always worked in heavy industries and all this experience means that I was ideally suited to the position of warehouse inspector at Special Piping Materials.
What's your favourite (and least favourite) day-to-day task?
My favourite task is to carry out dye pen inspections (checking for cracks within products) as it is an interesting process. Of course, I very rarely find anything amiss with our products, but it is always best to check and give them our seal of approval!  My least favourite task is the paperwork I have to do but it is an important part of the job.
What made you want to work for SPM?
I knew someone who worked at Special Piping Materials, and he recommended the position to me when it became available. It seemed like a great opportunity that fitted my experience and knowledge, and the Manchester site is close to my home so it's also very convenient!
What is your focus at the moment in your role?
Everyone is happy in the warehouse at the moment, and we've got a good atmosphere here. I'm working on maintaining this and ensuring we continue to all work as a team to ensure that the service we are providing remains the best it can be.
What does a typical 'day in the warehouse' look like?
I really enjoy my typical day in the warehouse as it's very hands-on and it keeps me busy! I spend my time inspecting a variety of different materials and products and there are always new and interesting products arriving, leaving and needing to be checked. I like making sure that nothing leaves the SPM warehouse without it being the right quality.
What do you think the future holds for the piping world?
The business is currently very busy which is fantastic. It will be interesting to see what the new trends in carbon and green energy bring with them and how that affects the stock and products we've got coming through the warehouse
What keeps you motivated at work each day?
We really are like a family here in the office and we work hard for each other!
How do you relax after a hard day's work in the office?
I have to say that I don't mind a couple of beers after work with my friends and a game of snooker! I also enjoy watching the football – Manchester City of course!
If you had to choose another office around the world to work in, which would it be and why?
I'd probably go to Texas if I had the chance. It's a different way of life over there and it would be fun to explore somewhere so different!
We hope you enjoyed this Special Piping Materials Interview with Andy Goddard!
#SpecialPipingMaterials #Interview #Manchester #UK #Team #Pipe #Fittings #Flanges #Warehouse #Stock #Inspector