Offshore oil and gas production structures are essential in order to support oil and gas exploration and processing.
Offshore oil and gas vessels are used for a multitude of purposes such as the transportation of drilling units, maintenance and drilling.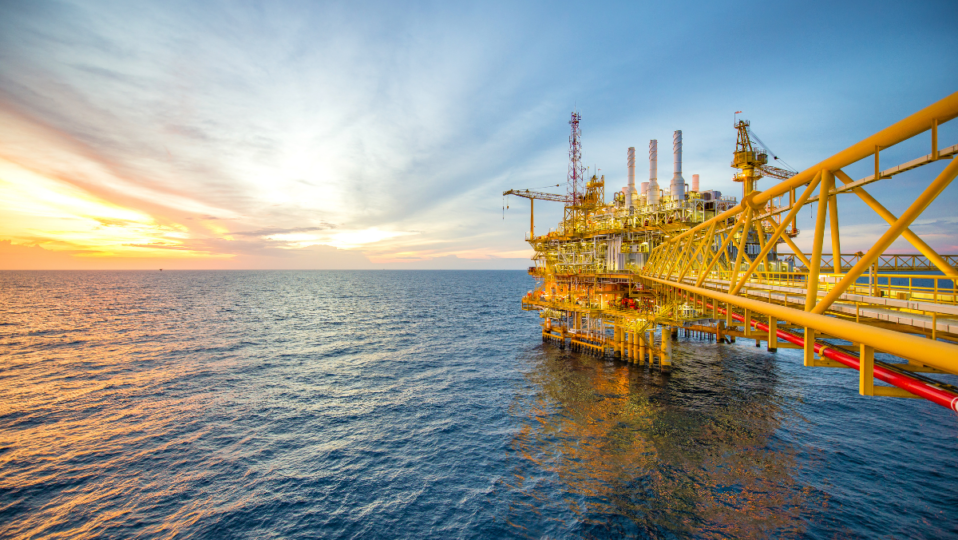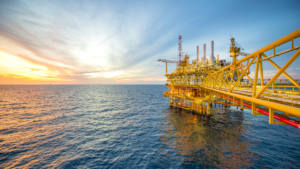 When an offshore site is in its infancy, temporary offshore units are used but gradually, permanent offshore oil and gas production structures are built and fixed into place.
Depending on the size, water depth and purpose of the site, a wide variety of different structures are used. New technology is being constantly developed which results in new designs coming to the market on a regular basis. For example, in recent years we have seen sea bottom installations with multiphase piping to shore and no offshore topside structure at all.
In this blog we will explore some of the main types of permanent offshore oil and gas production structures that are currently in use around the world. Many of the high quality and high-quality products that Special Piping Materials sources and distributes can be found as part of these structures.
Floating Offshore Production Systems:
One of the most common offshore oil and gas production structures is the Floating Offshore Production System. These come in many forms such as semi-submersibles and drill ships that are designed to float hundreds of miles out to shore in very deep waters.
Another type of floating production system is an FPSO (Floating, Production, Storage and Offloading) which is used by many companies across the globe for the production and storage of oil/gas out at sea.
Tension leg platforms (TLP):
TLP structures are vertically moored and are particularly suitable for when the water depth is greater than 300 metres and less than 1500 metres. They have been in use since the early 1980s.
While they are often used for the offshore production of oil and gas, the use of TLP structures is also being considered for offshore wind turbines.
TLP Platforms are permanently moored to the sea floor via corner tethers which are grouped together to form tension legs. They have relatively low elasticity which means that vertical movement of the platform is prevented.
This allows production wellheads to be positioned on the deck itself (as opposed to directly on the seafloor) which results in a simpler well completion and improved control of the oil and gas production and easier access of downhole interventions projects.
These structures are also able to drill at depths beyond 5,000 feet and are thought to be more stable than other ultra deep-water drilling units.
Spar Platforms: 
A SPAR platform is moored to the seabed like a TLP, but it differs because it has much more conventional mooring lines.
It is often used for drilling wells that are beyond 10,000 feet. Spar Platforms have a hollow cylindrical hull that can reach a sea depth of up to 200 metres.
The cylindrical hull and deep draft design of spar platforms gives them extra stability which means they are less affected by wind, waves and currents.
The deepest Spar production platform is in the Gulf of Mexico and is called Perdido. It has an average water depth of 2,438 meters and is operated by Royal Dutch Shell.
Subsea Production System: 
This offshore oil and gas production structure sounds just like the name suggests! Subsea production systems are when wellheads are mounted on the sea floor after the wells have been drilled by a deep-sea drilling platform. They provide a way to produce hydrocarbons in areas that are not easily accessed or developed by a standard offshore platform.
The wellheads are remotely controlled, and the automated system is designed so that they can transport oil or gas directly to a production facility via subsea pipeline networks and riser systems.
Gravity Base:
A Gravity Base structure is one that is held in place by, you guessed it, gravity!
They are huge concrete platforms that are positioned on the sea bottom with oil storage 'cells' in the 'skirt; of the structure.
They are usually constructed of steel reinforced concrete, with strategically placed tanks and cells that can control the buoyancy of these enormous structures. Once they are constructed, they are towed to their intended location and then sunk into place.
The location of Gravity Bases has to be studied in great detail before they are placed there to ensure that the area can withstand the vertical load that will be placed on it.
Gravity Base structures are mostly suitable for water depths greater than 20 metres and they can typically be found in fjords which have sufficient depth and protection for them to operate efficiently. They are also often used for offshore wind power plants.
Compliant Towers:
A Compliant Tower is much like a fixed platform, but it differs due to its narrow tower and its ability to withstand the forces of waves, wind and currents. For this reason, it has even been known to be used in areas susceptible to hurricanes and extreme weather.
The type of structure extends from the platform all the way down to a piled foundation on the sea floor. It is designed to be flexible through the use of flex elements such as flex legs or axial tubes. It tends to use less steel than what a conventional platform uses in a similar water depth.
Not only can Compliant Towers operate in areas exposed to high wind and sea pressure, but they can also perform well in very deep water – typically ranging from 450 to 900 metres.
#OilandGas #SpecialPipingMaterials #Petroleum #EnergySector #Energy #Offshore #ProductionStruture #Production #Oil #Gas #Pipe