The Indian renewable energy sector has gained a lot of attention in recent years.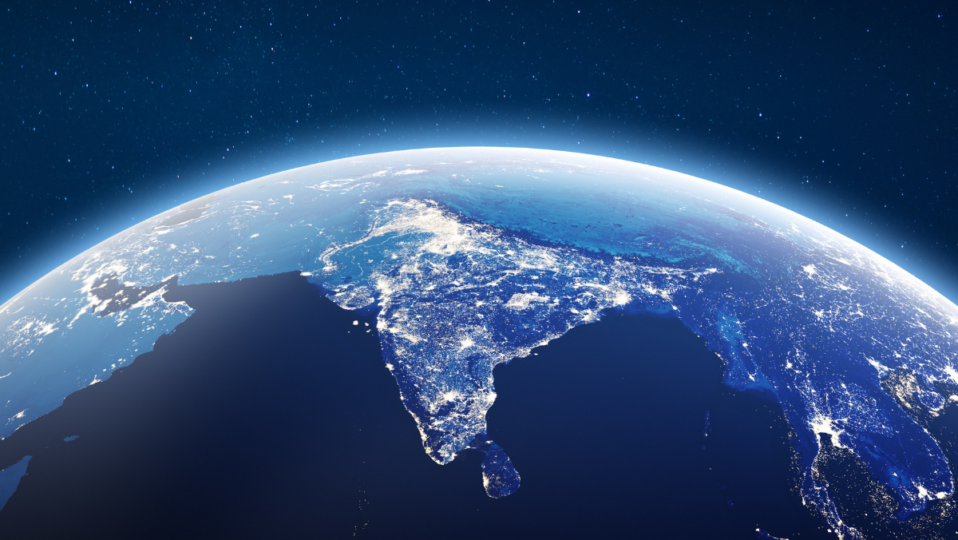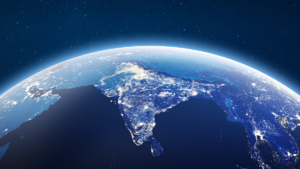 India has recently announced its intention to reach net zero emissions by 2070. As part of this, by 2030 it wants to meet fifty percent of its electricity requirements from renewable energy sources. These are not easy goals, but the country is well on its way to achieving them.
According to the IBEF's RENEWABLE ENERGY INDUSTRY REPORT that was released in February 2022, the Indian renewable energy sector is the fourth most attractive renewable energy market in the world.
As of 2020, India was ranked fourth in wind power, fifth in solar power and fourth in renewable power installed capacity in the world.
The renewable energy sector in India has recently experienced more support from the government, improved economics and this has resulted in a surge of interest from international investors.
India's sheer size and its huge scope for growth means that its energy demand is set to grow by more than that of any other country in the coming decades. This means that the Indian renewable energy sector needs to be operating at a very high capacity. To this end, Prime Minister Narendra Modi has unveiled very ambitious targets for 2030, including the installation of 500 gigawatts of renewable energy capacity, reducing the country's emissions of its economy by 45%, and reducing a billion tonnes of CO2.
Special Piping Materials has been supplying pipes, fittings and flanges to the Indian renewable energy sector for many years and we are looking forward to continuing to support this fast-paced industry. In this blog, we'll share some of the latest updates and news from the industry.
Investments and developments in the Indian renewable energy sector
The sheer scale of transformation in India is incredible. Its economic growth has pulled millions of people out of poverty and a new city roughly the size of London has been added to its urban population every year.
Unsurprisingly, coal and oil have been used to power most of this transformation and give Indian people access to modern energy services. However, even though India's annual CO2 emissions have risen to become the third highest in the world, the country's CO2 emissions per person are very low. For example, the average household in India consumes a tenth as much electricity as the average household in the United States.
This means that India's target to reach net zero emissions by 2070 seems incredibly ambitious, but it is safe to say that the clean energy transition in India is underway. For example, the country has already met 40% of its power capacity from non-fossil fuels- almost nine years ahead of its commitment made at COP 21- Paris Summit, and the use of solar and wind as energy sources in has grown remarkably. Here are some other updates:
 – The EY Renewable Energy Country Attractive Index 2021 saw India ranked as third.
 – In February 2022, Creduce Technologies-HCPL JV announced it had won the bid for India's single largest hydro power carbon credits project with Satluj Jal Vidyut Nigam.
 – Also in February 2022, renewable energy company Husk Power Systems, secured a US$ 4.2 million loan from the Indian Renewable Energy Development Agency (IREDA).
 – India's largest energy provider, Tata Power, was awarded a contract by the Maharashtra State Electricity Distribution Company Limited (MSEDCL) to establish a 300 MW wind-solar hybrid power plant in December 2021.
 – During 2022, the NTPC is expected to commission India's largest floating solar power plant in Ramagundam, Telangana, with an expected total installed capacity of 447MW.
 – The Solar Energy Corporation of India (SECI) has started large-scale central auctions for solar parks. So far contracts for 47 parks with over 25 GW of combined capacity have been awarded.
News from the Indian renewable energy sector
In January 2022, it was confirmed that India's Ministry of New and Renewable Energy (MNRE) had signed a strategic agreement with international agency IRENA (International Renewable Energy Agency) to strengthen its renewable energy offering.
The partnership will see IRENA share knowledge with India, specifically on scaling-up renewable energy and clean-energy technologies.
IRENA also said that the agreement would support India's efforts to advance "cost-effective decarbonisation" through the development of domestic green hydrogen.
MNRE Secretary Indu Shekhar Chaturvedi said after the signing: "India's commitment for the cause of renewables is very well known and our record speaks for itself.
"We hope to make full use of the strategic partnership agreement and draw fully upon the expertise of IRENA in the area of renewable energy."
IRENA director-general Francesco La Camera said: "India is a renewable energy powerhouse and a country whose energy transition actions speak louder than their words.
"As a key global actor in the shift to renewables and a founding member of Irena, India has played a major role in international energy co-operation. This partnership represents a new chapter in an already strong relationship as the country looks to advance its transition and capitalise on emerging new technologies."
In April 2022, three industry giants formed a joint venture to help develop green hydrogen projects across India.
Indian engineering giant Larsen & Toubro (L&T), state-owned player Indian Oil Corporation (IndianOil) and renewables major ReNew Power signed a binding term sheet, aimed at developing the nascent green hydrogen sector in India.
IndianOil and L&T also signed an unconnected joint venture deal to manufacture and sell electrolysers to be used in the production of green hydrogen.
L&T chief executive SN Subrahmanyan commented: "India plans to rapidly march ahead in its decarbonisation efforts and production of green hydrogen is key in this endeavour.
"The IndianOil-L&T-ReNew joint venture will focus on developing green hydrogen projects in a time-bound manner to supply green hydrogen at an industrial scale."
#SpecialPipingMaterials #RenewableEnergy #India #Renewables #energydemand #ExoticPipe #StainlessSteel#Piping #Pipe #quality #qualitycontrol #energy