The European energy market has doubtless been the subject of many reviews, updates and conversations. Here at Special Piping Materials, we ensure that our knowledge is always up to date so that we can anticipate the market as best we can and support our clients in our vital role in the supply chain.
While the European energy market has been rather turbulent in recent years – in part due to the effects of both COVID-19 and Brexit – it does still remain strong. Our two divisions in Europe, Manchester and Aberdeen, continue to thrive and our exotic piping, fittings and flanges are in constant demand from the industry.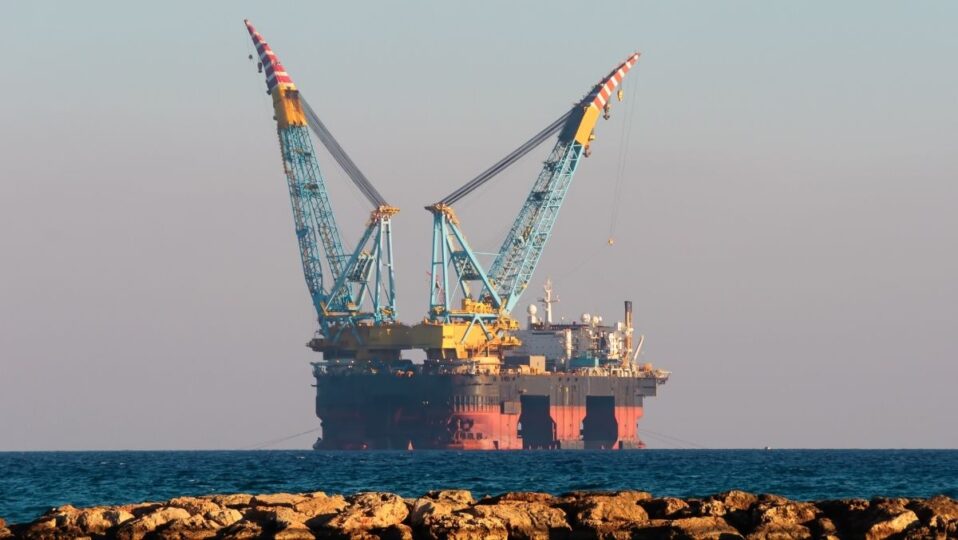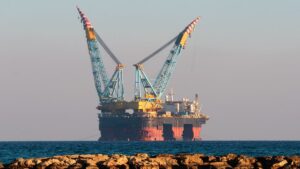 Statistics on the European Energy Market
According to recent statistics, oil was the most significant energy source for the EU (26% share) in 2019 and consumption of solid fossil fuels in the EU decreased by 20% year-on-year compared to 2018.
The latest Quarterly Report on European Gas Markets (Q1 2021) from the European Commission stated that:
'Energy markets (including oil, gas and coal) and emission allowance trade in the first quarter of 2021 continued to be in a positive mood, and the direction of price movements was generally upwards. Wholesale gas prices in Europe were largely impacted by the high price premium of East Asian gas markets in January 2021, resulting in redirection of LNG cargoes towards Asia and reducing gas supply in Europe, which prompted a price spike on the TTF and other hubs.'
Regarding consumption of gas in the EU, the Report stated that:
'EU gas consumption1 in the first quarter of 2021 rose by 7.6% (10 bcm) in year-on-year comparison, after practically stagnating in the third quarter of 2020 and a slight increase (2.4%) in Q4 2020. In absolute numbers, the quarterly gas consumption in Q1 2021 amounted to an estimated 141.8 bcm, up from 131.7 bcm in Q1 2020, and rising from 120.6 bcm in Q4 2020, with the peak of the heating season in the first three months of the year. In electricity generation, demand for gas rose by 3.4% year-on-year (increasing by 4.9 TWh). Weather across Europe was generally warmer than usual in Q1 2021, but in January and February occasional cold spells also impacted residential heating needs. However, widespread practice of teleworking might also have contributed to the increase of natural gas consumption in the residential sector in year-on-year comparison.'
It just goes to show how many factors there are at play in regard to the European Energy Market and how changeable and unpredictable it can be.
Future of the European Energy Market
It is thought that the future of the European Energy Market will feature several different factors:
 – Domestic production of oil and gas in Europe looks set to decline, with reservoirs in shallow water becoming more uncommon and existing fields reaching maturity.
 – Dependence om imported hydrocarbons is likely to increase. Indeed, new technologies mean that hydrocarbons are now being more cost effectively produced.
 – There are still some oil and gas potential opportunities in Europe, such as in the Black Sea and in the Mediterranean (Cyprus, Greece, Malta, Bulgaria, Romania and Portugal).
 – Recent technological advancements in drilling and extraction techniques mean that some oil and gas fields may yield more produce than previously expected.
 – Some oil and gas infrastructures are set to be decommissioned as they reach the end of their service life. There are currently more than '200 platforms forecasted for complete or partial removal, nearly 2,500 wells to be plugged and abandoned and 78,000km of pipeline to be decommissioned in the North Sea between 2017 – 2025' (Oil and Gas UK (2017) 2017 Decommissioning Insight).
 – Advancements in renewable energy technology continue, with the focus being offshore wind. However, fossil fuels will continue to play a major part in energy production for the foreseeable future.
Upcoming projects in the European Energy Market
The variable nature of the European Energy Market means that there are always new projects and exciting plans being announced.
At the moment, there are several such projects 'in the pipeline':
 – Royal Dutch Shell PLC has taken the final investment decision (FID) on an 820,000-tonne/year biofuels plant at the Shell Energy and Chemicals Park Rotterdam in the Netherlands. Production is expected to start at the plant in 2024.
According to the Oil and Gas Journal, Shell says that: 'the plant will be among the biggest in Europe to produce sustainable aviation fuel (SAF) and renewable diesel made from waste, producing enough renewable diesel to avoid 2,800,000 tonnes/year of carbon dioxide (CO2) emissions the equivalent of taking more than 1 million European cars off the roads. A range of certified sustainable vegetable oils, such as rapeseed, will supplement the waste feedstocks until even more sustainable advanced feedstocks are widely available. SAF will make up more than half of the plant's production.'
 – German LNG Terminal is applying to build an LNG terminal at the Brunsbüttel site. According to the company, the facility is set to include a jetty with two berths, will be able to handle ships up to Q-Max size and also be able to distribute LNG by truck, rail cars and smaller ships. Once built, it will be able to supply up to 8 billion cubic metres per year of gas into the grid.
German LNG Terminal managing director Rolf Brouwer said: "After the EU Commission's approval of exemption a month ago, this is another important milestone for the overall project… It is not only an important step towards realising the LNG terminal in Brunsbüttel, but also towards building infrastructure for supplying increasing volumes of climate-neutral energy sources and fuels."
 – Russian majority state-owned multinational energy corporation, Gazprom, has completed construction of the Nord Stream 2 gas pipeline, while also moving ahead with plans for a new LNG plant.
The next step for the Nord Stream 2 gas pipeline is to connect the pipe at the German shore to the section from Danish waters. It is expected to be in operation by the end of 2021.
Russian President Vladimir Putin, speaking in June, said the pipeline will "ensure energy security and reliable gas supplies for the Europeans, like Nord Stream 1. I must add that this project is profitable economically and fully conforms to the most stringent environmental and technical requirements."
#SpecialPipingMaterials #Energy #EnergySector #OilandGas #Quality #duplex #oilandgas #piping #Europe #Europeanoilandgas