Papua New Guinea is an island country in the southwestern Pacific Ocean which stretches from just south of the Equator to the northernmost extension of Australia. Read on to find out more about this country's energy resources, LNG sector, new legislation and who some of the bigger operators are.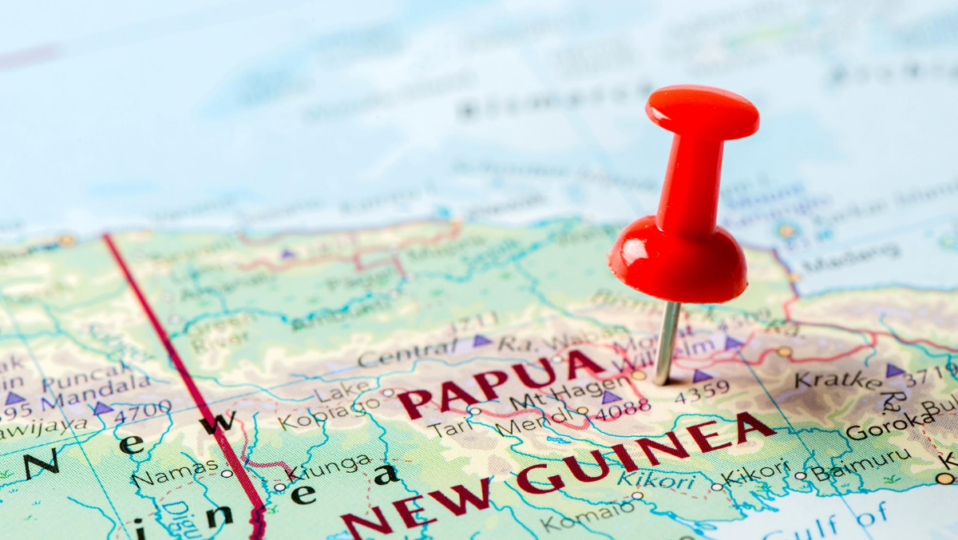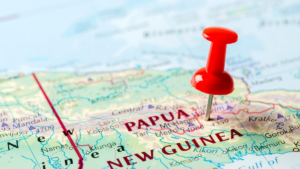 The National capital is Port Moresby which is located in south-eastern New Guinea in the Coral Sea. Since independence was gained in 1975 one of the main challenges the country has faced has been to govern the many diverse once-isolated local societies as a viable single nation.
Papua New Guinea does have a number of energy resources, including oil, gas, wind, solar, tidal and biomass. Renewable energy has been explored to some extent by Papua New Guinea and they were once pushing for 32% of its national power demand to be met by renewable energy sources by the year 2030. However, the projects have had mixed success, with some falling into disrepair. Their current renewable energy focus is on hydro, biomass, solar and wind resources.
The government does have what some people think to be an ambitious vision to provide electricity to 70% of its scattered population by the year 2030. There is rising demand for power across the country and the desire to boost connectivity to the national grid are driving rapid expansion in Papua New Guinea's electricity sector.
The Liquified Natural Gas (LNG) sector in Papua New Guinea has been a particular focus for the country and we will explore this in detail below.
Special Piping Materials has supported several projects in and around Papua New Guinea. Our expert team in our Perth office in Australia are able to source and supply any specialist piping and fittings that are required in a range of exotic materials such as 6% Moly, Nickel Alloy, Stainless Steel, Duplex and Super Duplex.
LNG in Papua New Guinea
The Papua New Guinea economy received a significant boost when the construction of the US$15 billion PNG LNG Project started in 2010. Exports of liquefied natural gas exports began in May 2014.
The PNG LNG Project is an enormous integrated development that includes both gas production and processing facilities that extend from Hela, the Southern Highlands and the Western and Gulf provinces all the way to Port Moresby in the Central Province.
PNG LNG is operated mainly by ExxonMobil PNG Limited on behalf of five co-venture partners.
As a mark of the project's success, Papua New Guinea's LNG production and exports have increased from approximately 7 million tonnes annually in 2015 to just over 9 million tonnes annually in 2018.
When looking at how the oil and gas sector had contributed to the Papua New Guinea economy, the 2019 National Budget prepared by the Department of Treasury estimated that LNG export revenues had  risen to an estimated K14.8 billion in 2019 from K9.8 billion in value in 2015.
Alongside the PNG LNG Project, there is also The Papua LNG project which is led by Total Oil (40.1%) and includes ExxonMobil (37.1%) and Oil Search (22.8%). This project involves the construction of two LNG trains, while P'nyang has plans to support a third train that will extend the existing PNG LNG Project. Each of the LNG trains will have a capacity to produce 2.7 million tonnes of LNG annually.
The three new LNG trains were originally expected to be completed in 2024. Unfortunately, delays to the project mean that Papua LNG's first production is expected to be in 2026 and the PNG LNG expansion is set for 2029.
New legislation for the Energy Industry in Papua New Guinea
Earlier in 2020 Papua New Guinea passed new legislation that seeks to boost the benefits to the country from oil, gas and mine developments.
The amended laws are in part due to a push by Prime Minister James Marape, who is determined to lift the country out of poverty. Part of his strategy is to get a bigger share of wealth from the country's energy and minerals. The government also plans to put in place a production sharing regime to take effect from 2025.
He said in a statement on Facebook: "I can assure our investors that we know they must make money for their shareholders too, so we will not be greedy, but we (are) just asking for a fair share, if they want to harvest our resources."
Key players in Papua New Guinea's energy industry
 – Oil Search: Oil Search Limited is the largest oil and gas exploration and development company incorporated in Papua New Guinea. It was founded in 1929 and operates all of Papua New Guinea's oilfields.
Oil Search's vast exploration portfolio in PNG is mainly focused on four highly prospective areas – the North West (NW) Highlands, Central Foldbelt, Eastern Foldbelt / Onshore Gulf and the Deep-water Gulf.
It is estimated that Oil Search's licences hold significant volumes of yet to be discovered gas, condensate and oil. Most of the leads and prospects in the acreage that it owns are extensions of proven hydrocarbon plays, which increases the chance of geological success. The majority of their potential inventory is strategically located near existing and planned LNG infrastructure.
 – Kumul Petroleum: Kumul Petroleum Holdings Limited (KPHL) is Papua New Guinea's national oil and gas company (NOC). Since its inception in 2009 as NPCP Holdings, Kumul Petroleum was operating as a commercial entity with its core commercial interest being the PNG LNG Project.
An Act of Parliament created the NOC through the Kumul Petroleum Holdings Limited Authorization Act 2015 which replaced NPCP Holdings Limited. Through the Kumul Petroleum Authorization Act 2015, KPHL is mandated to protect and maximize the value of the Papua New Guinea's petroleum assets so that it can contribute to the wealth of the people.
It is generally accepted that KPHL has great potential to grow as a National Oil and Gas Company because Papua New Guinea has very high oil and gas resources. In addition to this, KPHL is the legislated State nominee and has the right to exercise its option for a 20.5% stake in every project in the country.
#PapuaNewGuinea #LNG #PNG #OilandGas #SpecialPipingMaterials #Petroleum