The oil and gas supply chain spans the globe and can be viewed as a worldwide entity. The oil and gas supply chain relies on hundreds of companies working together, ensuring that the processes are coordinated, and timeframes are adhered to.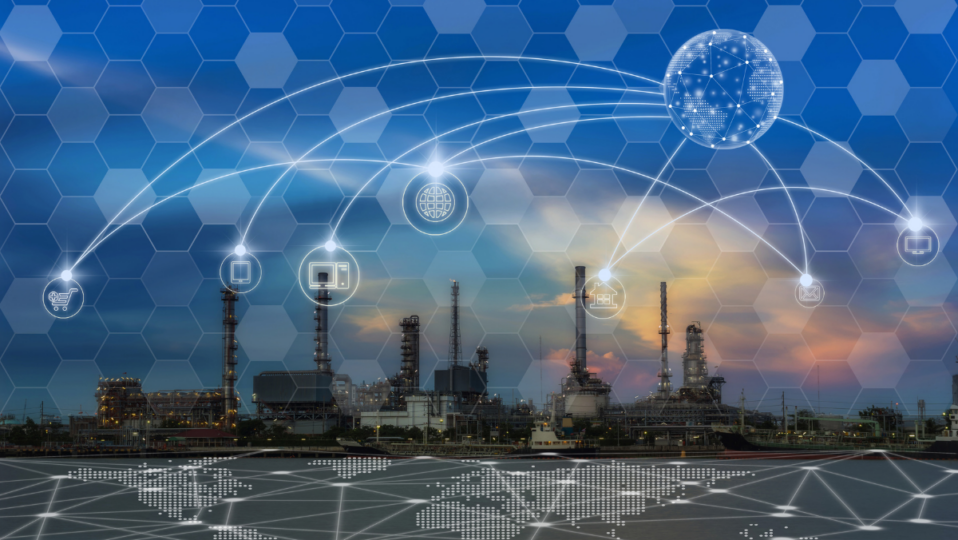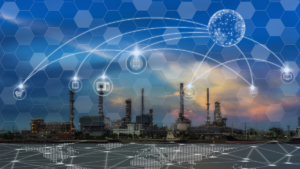 As an overall process, it can take years to complete and follows the initial discovery of an oil or gas site, all the way to when that fuel is used by the end consumer. The process includes everything from domestic and international transportation, to inventory control, materials handling, testing and even information technology.
Usually, when a company or service is described as part of the oil and gas supply chain, they are usually categorised into being part of the upstream, midstream or downstream sectors. As companies or services get closer to servicing the actual end user, the more 'downstream' they are in the supply chain.
These three sectors comprise of the following:
 – Upstream: Exploration and production
 – Midstream: Transport and storage
 – Downstream: Product refining and usage
Any supply chain in a large industry involves a significant effort in terms of coordination and management, and the oil and gas supply chain is no different. Every company involved has a vital role to play, with each of them having usually strict parameters and timeframes to observe.
Here at Special Piping Materials, we are often involved in all three sectors of the oil and gas supply chain, with our highly sought-after products required for many different processes. We pride ourselves on our exceptional customer service that allows our clients to keep to their important timescales and are always striving to improve and expand our services.
The moving parts of the oil and gas supply chain
Within each of the three main sectors of the oil and gas supply chain, there are many complex operations.
Within exploration for example, there is seismic, geophysical and geological operations, whereas production operations include drilling, reservoir, production, and facilities engineering. If we look at marketing, marketing, then this includes the retail sale of gasoline, engine oil and other refined products.
To make it even more complex, each stage of the link can be a separate company or a particular department of a larger firm.
Understandably, one of the main concerns for the companies involved is economics and they are constantly seeking to find the balance between benefits versus costs.
Within the oil and gas supply chain, much of it is planned in advance in order to maximise efficiencies and set specific deadlines. This allows the whole process to be managed in a much more detailed way in order to provide maximum customer service at the lowest possible cost.
Tubes and tubular products, like many of the items we source, stock and supply here at Special Piping Materials, are some of the most vital goods within the oil and gas supply chain. Products such as pipes, tubing, and casing are used for everything from exploration, to extraction, transport, storage and final delivery. Ensuring this part of the supply chain is managed efficiently is a very important task and not one our teams take lightly.
Upstream sector
The upstream sector is also sometimes referred to as the E&P (Exploration and Production) sector. It involves all the processes and operations that are part of searching for crude oil and natural gas fields, drilling said sites and operating the wells.
The very first task for the companies in this sector is to obtain a lease and permission to explore the onshore or offshore acreage that might contain oil or gas from its owner. Once found, the production stage includes the extraction and separation of the hydrocarbons.
Four major types of company are generally considered to be part of the upstream sector:
 – Majors, also known as Major or Integrated Oil companies, such as ExxonMobil, BP, Chevron and Shell. These companies are known as 'integrated as they often operate in two or three of the sectors.
 – NOC's (National Oil companies) who are owned and managed by governments,
 – Independents: these companies exist in each segment and are focused on their particular sector.
 – Oilfield services companies: These companies offer services, equipment and specific technical skills.
Midstream sector
The midstream sector begins with gathering the oil and gas that is produced in the upstream sector.
A large web of pipeline is often used to move the hydrocarbons to a central location so that it can be stored. The type of pipeline, and how the oil and gas is transported depends by and large on what type it is.
For example, natural gas cannot be stored at or near to its original well as it has to be purified and processed to remove the water and other impurities first. Crude oil however can be safely moved by pipeline transportation, but truck and rail transportation can often be used to provide greater flexibility in terms of timing and storage location.
Natural gas is usually transported via large diameter pipelines as it flows at a much high pressure than crude oil, and LNG is converted by gas to liquid so that it is easier to transport and store it.
Once transported, the crude oil, refined products or natural gas has to be stored and each type has a different storage facility. This can include things like salt caverns, depleted gas reservoirs, and aquifers.
Downstream sector
The downstream sector is the last component of the oil and gas supply chain and includes all the operations that occur after the production and storage phase, right until the point of sale to the end consumers.
Key downstream sectors include:
 – Oil Refining
 – Supply and Trading
 – Product Marketing: Wholesale and Retail
The two types of companies that operate in this sector or integrated oil companies and independent ones:
 – Integrated oil companies: As mentioned before, these oil companies are often operational across both the upstream and downstream sectors. Examples include Exxon Mobil, Chevron, BP, Shell, and Total.
 – Independent companies: Independent companies specialise in the downstream sector and usually offer a variety of service activities and stations to market their products. Examples include Andeavor (formerly Tesoro), Valero Energy Corporation and Sunoco.
The last stage of the whole oil and gas supply chain is the promotion of the materials and supplying it to those interested parties. These consumers could be companies who have a large demand for refined fuel products or could be organisations that have the ability to distribute the different refined fuel products to a wide range of different retailers.
#SpecialPipingMaterials #Oil #Gas #OilandGas #SupplyChain #Hydrocarbons #Upstream #Midstream #Downstream