Offshore drilling is a key part of the oil & gas industry and involves extracting petroleum that is located beneath the Earth's oceans. In order to access this petroleum, offshore rigs are needed.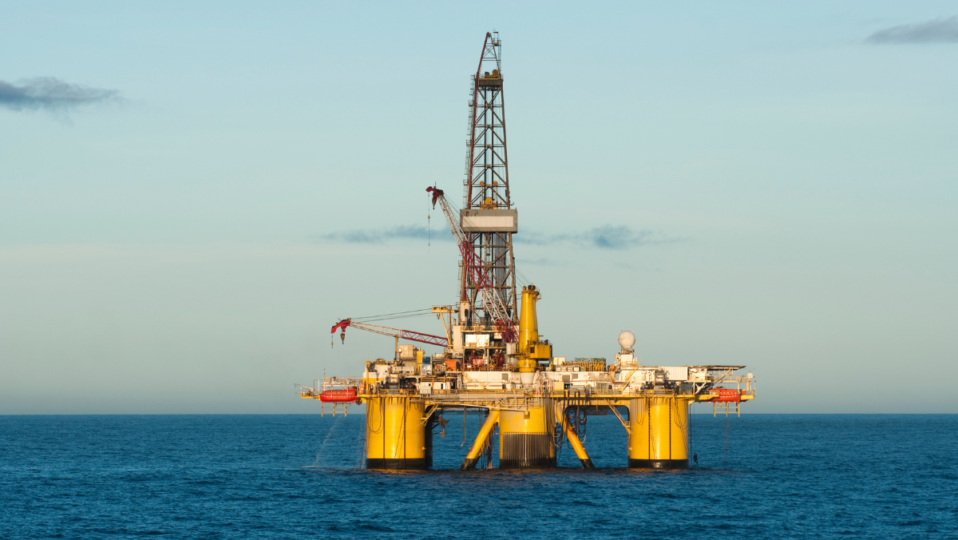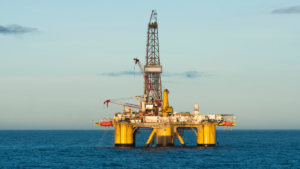 Offshore drilling rigs have been used for many years and have evolved into enormous structures that can house hundreds of people and carry out a plethora of functions. Some offshore oil rigs can sit on towers that are taller than skyscrapers and that go to depths of up to 1220 metres below the surface of the water.
Offshore oil rigs can come in various forms and, depending on the environment, they can be fixed to the ocean floor, consist of an artificial island, or even float.
Special Piping Materials is often called upon by our clients around the world to provide products such as pipes, fittings and flanges that are essential to the efficient operation of an offshore oil rig.
Many of the exotic materials that we specialise in – such as Super Duplex Stainless Steel – can be regularly found on offshore oil rigs, in equipment such as separators, scrubbers, pumps, manifolds, heat exchangers, flowlines, and storage tanks. This is because super duplex stainless steel is highly durable and resistant to corrosion and can therefore function well in potentially corrosive marine environments and sub-sea conditions such as in deep-sea drilling.
This blog will provide an overview of an offshore rig including what the different processes are and what it is like to live on one!
The drilling process
Drilling for oil and natural gas that is underneath the ocean is much more challenging than traditional wells on land, hence the need for offshore drilling rigs. Every aspect of the process, including extraction, transportation and environmental protection, are all much more complicated.
Firstly, the offshore drilling platform gas to be built and once completed, a subsea drilling template in needed. This is used to ensure that drilling can commence without water flowing into the hole that is being drilled or causing the oil to surge into the ocean. The subsea drilling template is essentially a a large metal box with holes in it. This is used to guide the drilling process and mark where each production well will be.
Once the site of the wells in established, drill pipes are connected to form a drill string with a drill bit on the end that can grind deep into the earth's surface. As the borehole digs deeper, drilling mud is used to provide lubrication to the drill bit, seal the wall of the well and control pressure inside the well itself.
The drilling process itself happens in stages, with each section of the well being drilled and then lined with a metallic casing before a packer is sent down the well to expand and seal it.
To prevent oil blowout, offshore drilling rigs are fitted with a blowout prevention system on the seafloor which seals the well with hydraulic rams if pressurised petroleum travels up the well. This prevents costly accidents and pollution.
The extraction process
Once a new oil well has been drilled, the focus then moves onto extracting the valuable petroleum. The first job is to install the production casing to close the well and control the flow of petroleum into it.
Explosives are used to crack this production casing at various different depths which allows oil and gas to enter the well in a controlled manner and reasonable pressure.
Over time, the pressure from the petroleum reservoir may decline and therefore pumps may be needed to ensure that it keeps flowing. Sometimes, this means pumping water or gas into the reservoir, or alternatively, steam is sent down the well to heat the petroleum, thus increasing its pressure and allowing it to flow more easily.
It is important to note that the liquid that is brought up the well to the platform is a mixture of crude oil, natural gas, water and sediments. This mixture does need separating and some offshore drilling rigs do feature end-to-end production facilities with the capability of separating this mixture. There are also some companies that have converted oil tankers in their fleets that are able to treat and store oil at sea. However, the majority of petroleum refinement does take place onshore in dedicated facilities.
Usually, initial treatment takes place on the offshore drilling rigs and then the oil and natural gas is transferred to onshore production plants, storage and treatments plants via undersea pipelines and oil tankers.
Living on an offshore drilling rig
There are approximately 1500 offshore drilling rigs around the globe and every single one of these needs manning and operating by skilled production teams. On average, each offshore drilling rig requires 200 people to operate it efficiently.
Offshore workers are highly trained individuals who are required to work hard and follow best practice at all times when operating the heavy machinery and sometimes complex procedures.
Commute to a rig is invariably done by helicopter, and many offshore jobs require shift patterns of 2-3 weeks on the rig and then 2-3 weeks onshore, but the patterns can be longer or shorter depending on the conditions.
All offshore drilling rigs have dedicated kitchens with fresh food prepared daily in self-service style canteens. Fresh food is regularly shipped to the rig, helping to keep the crew fit and healthy.
Operating an offshore drilling rig is very intensive and therefore personnel are not usually allowed alcohol and smoking is only allowed in highly controlled designated areas.
Oil rigs are generally very close-knit communities, with engineers and other personnel often sharing cabins and bathroom. The recreational facilities on drilling rigs are generally very good to keep personnel entertained when not on shift. You'll often find small movie theatres, pool tables, TVs, video games and WiFi are all essential parts of rig life.
So, that brings our overview of an offshore rig to a close. To find out more about how Special Piping Materials provides some of the essential items for offshore rigs, contact a member of our team today. 
#SpecialPipingMaterials #Offshore #Offshoredrillingrig #Drilling #Rig #Petroleum #Oil #Gas #NaturalGas #Pipes #Piping #StainlessSteel #Duplex #SuperDuplex #NickelAlloy #Moly