The North Sea and Clean Energy are probably not two things you would traditionally associate together. The North Sea basin has produced nearly 40 billion barrels of oil over the past four decades, and the oil and gas industry in the region is inextricably linked with Europe's consumption of fossil fuels.
However, a new report from trade body Oil & Gas UK and professional services colossus PwC suggests that a new era could be on its way.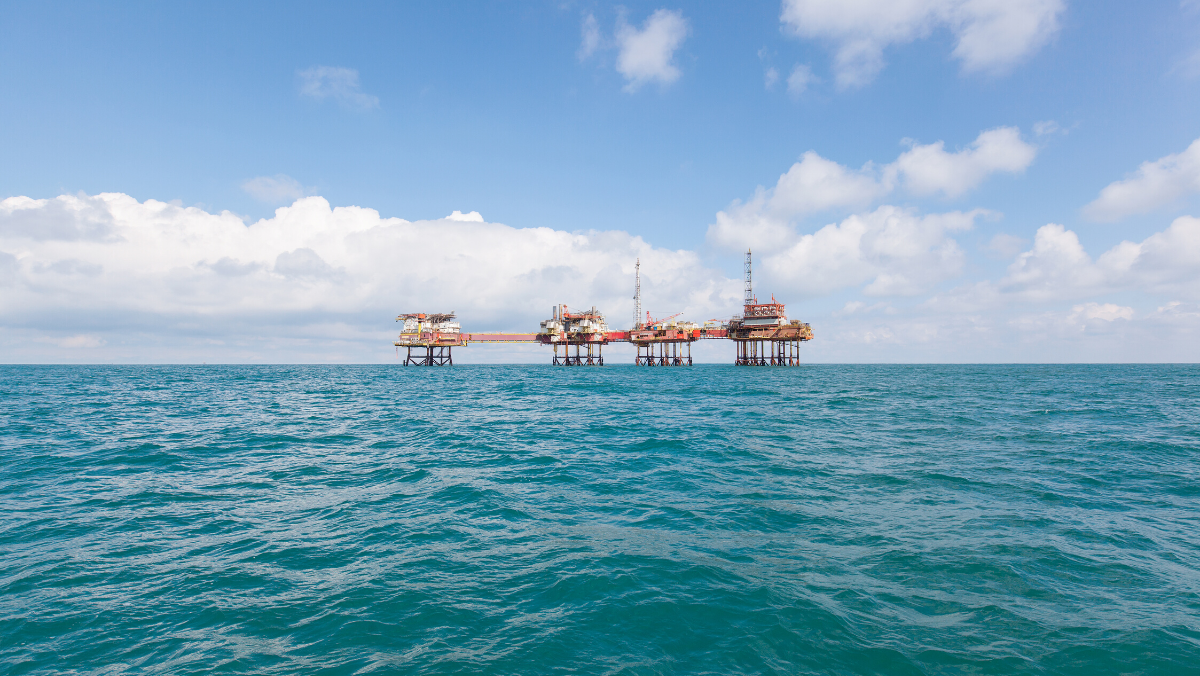 'Turning the Tide' reviews the sector and shows how the future of the North Sea could, perhaps unexpectedly for some, go down a Clean Energy path by helping to produce hydrogen and capture CO2.
The report is based on interviews with a wide range of key energy industry stakeholders, including 'companies, operators, oil services providers and regulators.' According to PwC and Oil & Gas UK, the North Sea has the potential to lead the way for the transition to cleaner energy simply by adapting its infrastructure and utilising cutting-edge and innovative capture, utilisation and storage (CCUS) technology.
The North Sea
Nine European countries share the borders of the North Sea basin. The region is renowned for its rich liquid petroleum and natural gas reserves. It is one of the globe's most active offshore drilling districts, with 40 billion barrels of oil produced over a 40-year period. 184 active rigs were counted in the region during 2018.
There has been a lot of trepidation about the North Sea basin over the years. Through a combination of financial discipline and innovation, the sector has successfully navigated periods of economic turbulence and uncertainty.
The innovation in technology and business models has the potential to influence the energy transition, with renewable energy sources set to replace gas turbines on some offshore platforms.
CCUS is widely thought of as a process that can help reduce carbon emissions. It is the when carbon dioxide that has been released by industrial sources is captured and buried underground. According to the Turning the Tide report, vital infrastructure required for the CCUS process is already present in the North Sea meaning CCUS activity could become a major focus for the region in the future.
In the future, the North Sea could potentially be majorly involved in the production, storage and transportation and hydrogen.
Ariel Flores, the North Sea Regional President of BP had some thought-provoking words for the report: "As an industry we have to continue to find ways to develop oil and gas safer, cheaper, faster and with a smaller carbon footprint. But if ever there was a region renowned for its ability to drive positive change, it's the North Sea."
Key Players in North Sea region
Turning the Tide predicts the emergence of private capital from developing countries is going to play a greater role in the funding of North Sea operators.
Following several years of turbulence, UKCS oil and gas production in 2018 was up 20% from 2014 and production efficiency also dramatically increased. This was one of the factors that prompted there to be a £3.3 billion investment in the North Sea in 2018, with the number and variation of companies involved on an impressive scale. In turn, this has caused a growth in employment across the sector and for various organisations to be displaying growth.
Some of these companies and their strategies were as follows (details from Turning the Tide report):
– Independent Oil and Gas (IOG)planned to make an FID on its Blythe and Vulcan gas hub in the Southern North Sea during 2019.
– Premier Oil was planning to approve further development opportunities around its Catcher Hub.
– Ping Petroleum was making progress on the Avalon Field and hoped to be in a position to commence drilling activity in early 2019.
– Equinor was progressing work on the Rosebank field near to Shetland. An investment decision is being targeted for 2022.
From this information, we can deduce that a whole host of companies now appear to be determined in making the UKCS a success for their investors. The multitude of new players working in the basin has transformed the market and made the industry more dynamic and competitive. This rate of change doesn't set to change anytime soon.
The future of the North Sea and Clean Energy
It is not a simple task for the oil and gas industry to support the UK economy and help it achieve its goal of achieving net-zero emissions by 2050. As PwC UK's energy sector leader Drew Stevenson said: "There is a necessary urgency to move to a low-carbon world."
Much investment and focus are undoubtably required, so what does the future potentially hold:
– Increased innovation: There is general consensus that operators need to innovate to find new ways increase profitability and efficiency.
– Adoption of technology: Deployment and implementation of fresh technology is crucial if companies will be able to unlock potential in mature, technically challenging and new oil and gas fields.
– Focus on long term value, not short-term cost: Focusing on the future, rather than short-term profits will help companies to minimise future risk and avoid potential remedial or maintenance work.
– Ongoing investment in North Sea basin: It is thought that the competitiveness of the North Sea basin is dependent on the prioritisation of exploration in the region. Competition will help keep costs down.
How SPM can help the oil and gas industry in the North Sea
Special Piping Materials has been a key player in the UK oil and gas market for 30 years and our commitment to the industry has never wavered. As the sector progresses and changes, we will evolve with it to ensure that we can supply the high-quality and high-performing products that are required for it to thrive.
We will continue to invest in our people, products and processes to ensure we remain at the forefront of the piping world and are able to serve our clients efficiently and cost effectively.
Special Piping Materials is supportive of the changing world and committed to helping the UK economy to grow and strengthen in the coming years.
#SpecialPipingMaterials #NorthSea #OilandGas #HeavyIndustry #Oil #Gas #NorthSeaandCleanEnergy #CleanEnergy #OilandGasUK #PWC #TurningtheTide