The Middle East Oil & Gas Industry is one of the largest and most valuable (in terms of GDP) industries in the world.
Indeed, a third (27%) of the world's oil is produced in the Middle East, with Saudi Arabia, Iraq and the United Arab Emirates topping the list of countries who are the largest oil producers. Saudi Arabia alone accounts for approximately 15% of global output.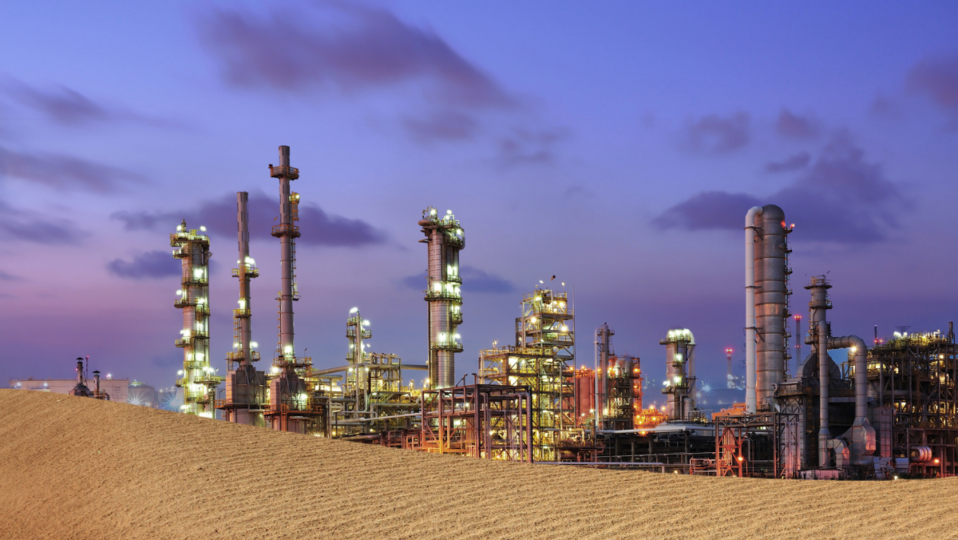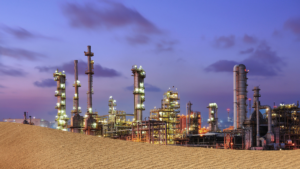 Why is the Middle East Oil & Gas Industry so successful?
If you look back in history, there is actually a paleogeographic reason as to why the world's largest oil reserves can be found in the Middle East. While the area today is known for its desert landscape it is thought that this was not always the case.
According to widely accepted theory, more than a hundred million years ago, the Arabian Peninsula was the location of the Tethys Ocean which fed several rivers and was thus rich with nutrients and microorganisms. Over many years, the tectonic movement of the earth's plates caused the ocean to dry out and layers of new earth formed over the abundant organic remains.
The organic remains became extremely compressed and are now extracted as fossil fuels by the many state-owned and private energy companies in the area who had the resources and means to capitalise on this opportunity.
As a key supplier to the Middle East oil & gas industry, it has long been clear to Special Piping Materials the importance of this region. We first opened our Dubai office in 2009 and over the past 12 years the team has gone from strength to strength by working on many large projects and opening a new warehouse space opening in 2012.
They are led by the experienced General Manager Zishan Ali Khan who has worked for Special Piping Materials for more than a decade.
Let's look at bit more into the present times now and review some of the most recent news from the Middle East oil & gas industry.
News from the Middle East oil & gas industry
It is thought that the demand will be encouraged by the rollout of COVID-19 vaccines across the globe, as well as improvements in the relationship between the USA and China.
The announcement comes on the back of Egypt's recent exploration agreements with six local and international oil companies in January which were worth in excess of $1 billion and cover drilling 17 new exploration wells.
The recent Atlantic Council Global Energy Forum saw Sultan Al Jaber, who heads Adnoc, chairs energy group Masdar and is the Minister of Industry and Advanced Technology for the United Arab Emirates state that the relationship between the US and UAE "is multifaceted, covering diplomacy, security, energy, trade, investment and culture". The UAE already has partnerships with several US companies, such as Exxon, Oxy and Baker Hughes, and is likely to be looking to expand and improve on these.
The first contract is an EPC contract for the Marmul Main Production Station (MMPS) – Gas Compression project in Southern Oman. The project will include 'gas recovery and booster compressors, gas sweetening, dehydration and other units, utility systems and modification of existing facilities.'
The second contract is with a longstanding Petrofac partner – Arabian Industries Projects – for specific PDO concession areas in Northern Oman. It is a seven-year contract to provide reimbursable engineering services, integrated project support and management services.
In a press statement, Elie Lahoud, chief operating officer – engineering and construction of Petrofac, said: "Petrofac has a significant track record in Oman and PDO are a longstanding client. We look forward to building on our strong relationship through these latest contract awards.
"Both will be delivered by our teams in the Sultanate, with the focus on safety, maximising local and sustainable delivery, and generating in-country value."
Prior to his role of Chief Executive, Hamed had been with Mubadala Petroleum for more than 10 years and was their Chief Growth Officer. Commenting on his appointment, he said: "Having been with the company for over a decade, I have seen first-hand how our combination of deep technical and operational excellence, together with strategic acumen and enduring industry partnerships, has enabled the business to chart a successful path forward.
"Our efforts in recent years to drive operational and cost efficiencies have had a substantial impact and ensured we have a platform for growth."
The project will increase the country's LNG production capacity from 77 million tons per annum (MMTPA) to 110 MMTPA. Alongside LNG, condensate, LPG, ethane, sulphur and helium will also be produced there.
Production is expected to start in the last quarter of 2025 and when at capacity, it is approximated that the project will yield around 1.4 million barrels oil equivalent per day.
#SpecialPipingMaterials #OilandGas #Oil #Gas #MiddleEast #MENA #LNG #Energy #News #Newsupdate #MiddleEastOilandGas