LNG News from Australia is always interesting. The LNG (liquefied natural gas) market in the region is incredibly fast-paced meaning that there are regular industry updates, with many an interested party keeping an eye on the sector.
Special Piping Materials has been involved in the Australian LNG industry for many years as we have been a key supplier of some of the exotic piping, fittings and flanges that it relies on.
Storage and transportation facilities in the LNG industry rely heavily on products made from dependable nickel steel alloys and it is Special Piping Materials' network of reputable mills and manufacturers of nickel steel products that makes us a key part of the LNG supply chain.
Let's take a look at the latest updates and LNG news from Australia.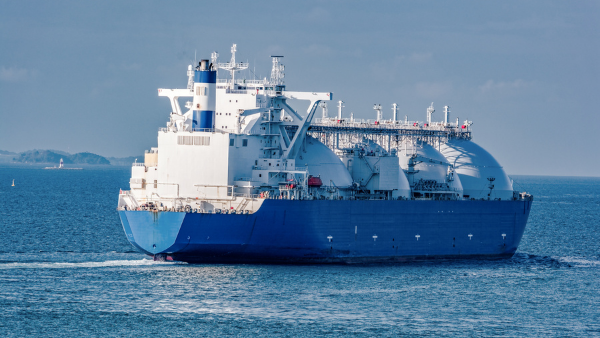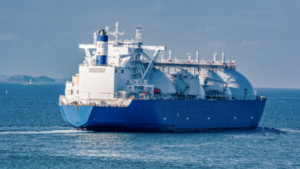 Record LNG Exports
It was reported in December 2020 that Australia was 'heading for a new annual record on LNG exports' after three LNG plants in Queensland collectively surpasses that previous production capacity.
Consultancy EnergyQuest said that Australian exports of LNG were 1.2 million tonnes ahead of 2019 by the end of November, with it predicted that exports for the whole calendar year could reach 78 million tonnes.
Prices – which were affected by the COVID-19 Pandemic – have also started to recover, with revenues at an estimated $2.9 billion for November 2020, EnergyQuest chief executive Graeme Bethune noted.
Japan and China were the two biggest markets for Australia, each increasing their imports from a 2019 to about 2.6 million tonnes.
More recently, energy consultancy EnergyQuest also reported that Australia exported a record 7.2mn metric tons (mt) of LNG in March 2021. This was significantly higher than the 6mn mt that was exported in February.
37 cargoes were delivered from Australian projects to China in March, with the previous record being 7.1mn mt in December 2019.
Demonstrating the difference in the regions within Australia, EnergyQuest also said that West coast shipments increased to 5.3mn mt in March while East coast LNG shipments remained steady at 2mn mt.
This means that Australia remains at the official 'top spot' in the rankings of global LNG exporters. However, Qatar is set to challenge this as it is aiming to lift capacity to 126 million tonnes a year by the end of the decade.
Latest LNG News from Australia
New LNG terminal to be ready by 2022:
Billionaire Andrew Forrest has revealed plans for a new LNG terminal which will be ready by 2022. This has been welcomed by the market as it means that Australia won't now suffer the predicted energy supply shortfall until 2026, two years later than originally expected.
Squadron Energy – which is privately owned by Andrew Forrest – won state approval to build an LNG import terminal at Port Kembla in New South Wales, aiming to be ready by late 2022.
"This development comes at a critical time, as existing Victorian production is declining faster than previously projected," Nicola Falcon, group manager of the Australian Energy Market Operator said in a statement.
It is thought that gas fields in the gas fields in the Gippsland Basin, which mainly supply the southern states are becoming drained, affected their ability to increase output during peak demand periods in winter.
It is widely accepted that LNG imports and gas storage will be needed to cover the deficit in required energy sources.
Shell says future looks bright for Australian LNG:
The Australian boss of global energy giant Shell has announced that they expect demand for LNG has exports to continue to grow. They have said that they expect for this trend to continue well into the 2030s, even with COVID-19 quickening the shift away from the use of fossil fuels.
Shell has in general been positive about a bright outlook for its liquefied natural gas (LNG) assets such as those in Queensland and off Western Australia.
Shell's Australian chairman Tony Nunan said that while the company is pushing further into clean energy sectors, its extensive natural gas assets in Australia remain core to its long-term plans and investment into them is expected to continue.
"Even though we believe the transition itself will accelerate off the back of what happened with COVID, the demand for products like LNG we still believe will be strong because they support that transition," he said recently.
"We believe it's an important business for us, and that's why we want to continue to invest in the business and for it to grow consistent with demand."
Santos approval of $3.6bn Barossa LNG project:
Santos – one of the leading independent oil and gas producers in the Asia- Pacific region – has approved final investment for a $3.6 billion Barossa gas and condensate project, marking the biggest investment in Australia's oil and gas sector since 2012. The project is located in Australia's Northern Territory and is targeting production in 2025.
It is expected that the Barossa development will be a 'replacement' gas source for the 3.7 million tonnes per year Darwin LNG (DLNG) export plant, that is presently supplied by the maturing Bayu-Undan field in the Timor Sea.
The final investment decision (FID) from Santos will also see the beginning of a $600 million investment designed to extend the life of the Darwin LNG facility by about 20 years. It will also connect new pipelines to the gas field, which is in a difficult offshore position as it lies about 300kms off the coast of Australia.
Santos said in a statement in March 2021 that Barossa has a relatively low cost for a new LNG supply project, in the context of the wider global market and it will give Darwin LNG a competitive advantage in a tightening global LNG market.
Commenting on the project, energy research company Wood Mackenzie said: "Barossa is an economically attractive backfill investment because it can utilise the existing DLNG infrastructure. As a result, it can compete with greenfield global projects that need to construct expensive new LNG infrastructure."