Liquified Natural Gas (LNG) is a fascinating sector and there has certainly been a massive growth in the LNG market in Europe in recent years.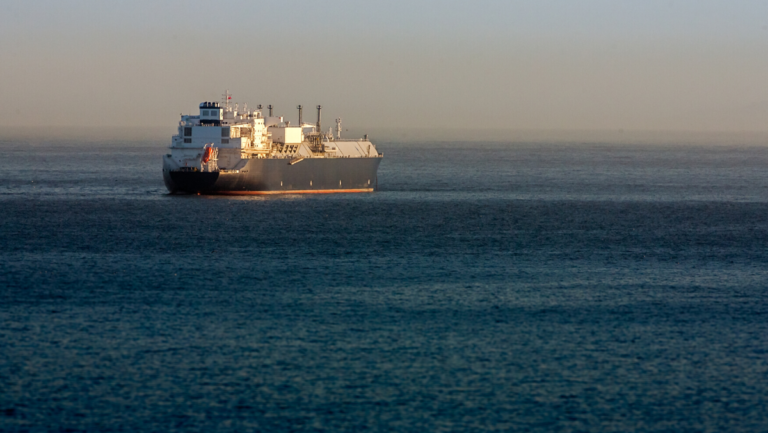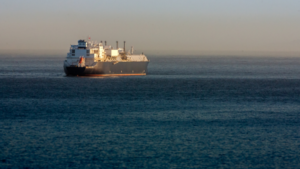 As new technologies have emerged over the past 20 years, it has become easier for LNG plants to be constructed. Subsequently an increasing number of companies and countries have been investing in the liquification process of natural gas. The industry has evolved and developed, and LNG has become a much more practical source of energy distribution.
Although the LNG market has been booming is Asia, Australia and the Middle East for many years, it has taken a bit longer to catch on in Europe.
According to market analysts there was a "record influx of liquefied natural gas (LNG) into Europe" in 2019, with the region's figures in 2020 also set to rise.
85 million tonnes of LNG were delivered to Europe in 2019 and it is expected that the continent will increase its purchases by another 10 million tonnes in 2020.
Data from Refinitiv Eikon shows that in January 2020, LNG imports to Europe were 2 million tonnes higher than in the same month in 2019.
Why is the LNG market growing in Europe?
One of the reasons why there is an influx of LNG to Europe is because LNG as an energy source is becoming a more important part of the region's energy supply.
The European Commission has stated that LNG is essential in the diversification of energy sources in the European member states. It has a key objective for all EU member states to be able to access LNG, with some import projects having been chosen to be "Projects of Common Interest" (PCIs) and eligible for EU funding.
It is also possible for more LNG to now be imported to Europe because previously separate LNG hubs are becoming interconnected. The international LNG market is diversifying. This means that the development of European import terminals is being prioritised meaning that they have greater capacity and are more prominent in the sector on a global scale.
Whereas LNG supplies were previously sent to Asia due to increased demand and prices there, imports have grown steadily in Europe over the past couple of years.
To demonstrate this, gas giant Shell's annual review reported a record 12.5% rise in demand for LNG in 2019. Europe exhibited a significantly higher rise in demand than expected at 74%. Shell stated that this is in part due to a global switch from coal to gas.
The UK was responsible for the biggest increase in LNG net imports in 2019, with 8,000 tonnes more LNG being imported than the year before.
LNG imports in different European countries
It makes sense that different EU countries will have different approaches to the important and usage of LNG.
According to a report from National Law Review, "the highest increase in LNG imports (and therefore terminal utilisation rates) in 2018 was in the Netherlands, followed by Belgium  Turkey, Poland, and France."
Here are what four different European countries are doing in respect to their LNG activity:
 – UK: The UK started moderately increasing its LNG imports in 2018 before embracing it more readily in 2019 when there was a sharp increase. It is thought that this was mainly due to the fluidity of the county's wholesale gas market. Although importation rates have risen, utilisation rates in the UK are still relatively low (approximately 40%) when compared to other European countries.
 – Netherlands: During 2018, an additional 1.3 MMt of LNG was imported into the Netherlands, due to a drop in the production of domestic gas from the Groningen field.  The Netherlands currently has one LNG import terminal, called the Gate Terminal, which is located in the Port of Rotterdam. By September 2019, the country had already eclipsed the amount of LNG that was imported the previous year
 – France: France has four LNG import terminals and was the largest European importer of LNG during Q1 of 2019. This is predominantly because France was able to attract some of the excess LNG being shipped to Europe due to long-term trans-shipment deals in place between Yamal LNG's offtakers and France's Montoir de Bretagne terminal. This meant that large volumes of LNG that was originally destined for Asia, ended up staying in France.
 How is SPM supporting the LNG market in Europe?
The global LNG market is ever evolving, with shippers and traders becoming more flexible and there is an increasing demand from many countries around the world.
European import terminals are now providing greater flexibility and options with things like large-scale reloading services now available at many onshore LNG import terminals.
In January 2020, the International Maritime Organisation (IMO) announced a new regulation for a 0.50% global sulphur cap for marine fuels. The use of LNG will play a big part in this because it produces low sulphur and nitrogen emissions when used as a fuel. This means that the marine industry is slowly but surely embracing the concept of LNG-fuelled ships.
Special Piping Materials has been supporting the LNG market for many years around the world and will continue to do so in Europe.
Our expert teams are already well-versed in sourcing the highest-grade products for our LNG clients and will be able to work with clients across Europe to ensure their project needs are met.
The nickel stainless steel alloy products that we regularly work with are essential for the LNG market. This is because nickel steel alloys are most effective in ensuring that natural gas is kept at the very low temperatures required for liquefaction.
Special Piping Materials personnel across the world have in-depth knowledge of the properties of nickel steel alloys and understand how important it is that the products made from this exotic metal perform as required.
With the LNG industry developing quickly in Europe, Special Piping Materials will ensure that we stay at the forefront of the market, working closely with our clients and supporting the growth of this fascinating industry.
#LNG #NaturalGas #LiquifiedNaturalGas #Energy #SpecialPipingMaterials #NickelAlloys #StainlessSteel