Special Piping Materials has been a supplier of Petronas (National Petroleum Limited) for many years. Because of this, we like to keep informed with the latest news from Petronas as part of our support of them.
Read on to get a round-up of some of the latest news from Petronas.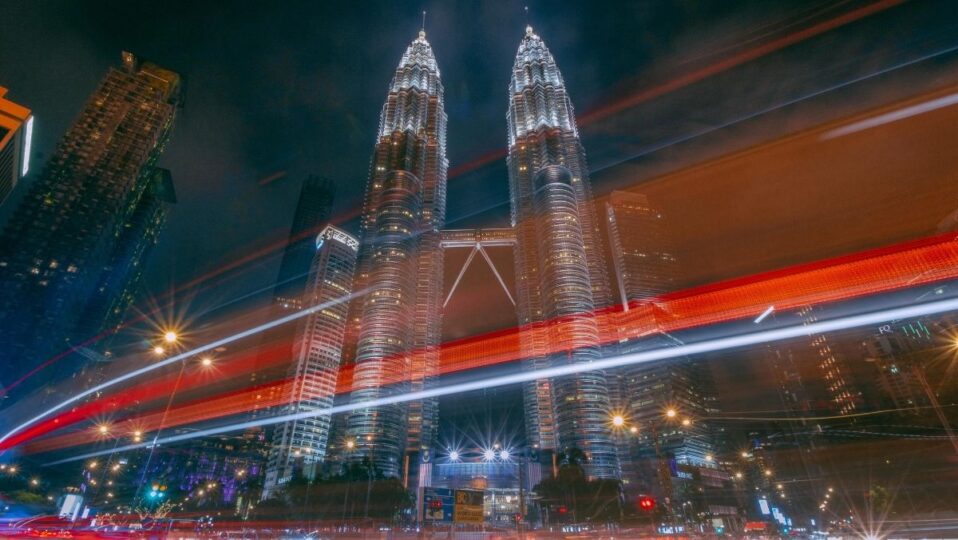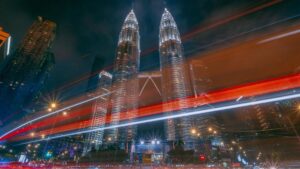 Overview of Petronas
Petroliam Nasional Berhad, usually known simply as Petronas, is an integrated oil and gas company, headquartered in Malaysia and wholly owned by the Government of Malaysia. They describe themselves as the 'custodian of the nation's oil and gas resources' and that they use 'the latest technology to explore, produce and deliver energy in meeting the world's needs.'
It does business in approximately 35 countries worldwide, through a wide network of subsidiaries and joint ventures, across both upstream and downstream markets.
Petronas' work includes upstream exploration, production, downstream oil refining, gas processing and liquefaction, shipping and even the marketing and distribution of a range of petroleum products. They are thought to be currently running more than 216 producing fields with over 381 offshore platforms.
Latest news from Petronas
Here is an overview of five of the latest news stories from Petronas:
ExxonMobil and Petronas said they will assess the viability of potential CCS projects in selected locations offshore Peninsular Malaysia and identify suitable technology within the scope of carbon capture, transport and storage for potential application.
Petronas said in a Facebook post on Sunday (Nov 21): "The achievement is a testament to the resolute commitment and synergy of Petronas, Japan Petroleum Exploration Company Ltd (JAPEX) and North Oil Company to realise Iraq's energy aspiration.
"The success was also made possible through the continued support and dedication of the host authority, Thi Qar Oil Company".
About the deal, Petronas stated that the collaboration will advance Petronas' ventures in delivering low-carbon energy options, namely in the fields of hydrogen, carbon capture, utilisation and storage (CCUS), digital solutions, as well as sustainability and emissions management.
The memorandum of understanding was signed in Abu Dhabi and summarises an agreement that both companies will combine their expertise to optimise sustainable delivery of energy offerings while leveraging on technology and digitalisation.
Petronas chief executive, Tengku Muhammad Taufik, said: "We believe that creating a sustainable future will require collaboration, partnership and commitment from all. We are delighted to continue strengthening our partnership with a reputable technology partner like Baker Hughes as we continue on this energy transition journey".
Under the contract, South Korean firm POSCO International's wholly owned subsidiary POSCO International E&P Malaysia will serve as operator of the block with an 80% stake.
Petronas' wholly owned exploration and production subsidiary Petronas Carigali will own the remaining 20% interest in the block.
Petronas Malaysia petroleum management senior vice-president Mohamed Firouz Asnan said: "We welcome POSCO International to Malaysia's upstream oil and gas industry, and as a new player in Malaysia, they bring their experiences of operating gas fields in other parts of this region, including the technological development of Carbon Capture and Storage.
"Under our right asset, right player strategy, supported by a progressive fiscal regime, we hope to fully maximise the long-term value of the hydrocarbon resources in Malaysia, especially in Peninsular Malaysia where the demand is expected to increase."
The Nangka-1 well has a maximum depth of 3,758m and weet gas was first discovered in the middle to late Miocene Cycle VI clastic reservoirs.
Petronas is hopeful that the discovery means that there is the potential for hydrocarbon resources in the surrounding areas.
Petronas' Malaysia Petroleum Management senior vice-president Mohamed Firouz Asnan said: "The success of the Nangka-1 well marks the second gas discovery within the Baram Province this year.
"The finding of contaminant-free gas in Nangka-1 reaffirms sweet gas opportunities within the area, and subsequently upgrades Baram clastics play.
"This second gas find further reinvigorates the Baram Province, which is part of the established Baram Delta region, signalling potential for more discoveries in the neighbouring acreages.
"The availability of existing facilities within the region will allow the Petroleum Arrangement Contractors (PACs) to monetise their discoveries quicker and cheaper through tie-back solutions."
#SpecialPipingMaterials #Petronas #Malaysia #Oil #Gas #OilandGas #energy #SouthEastAsia #Discovery #LatestNews