What is the journey of a pipe once it has been ordered from Special Piping Materials?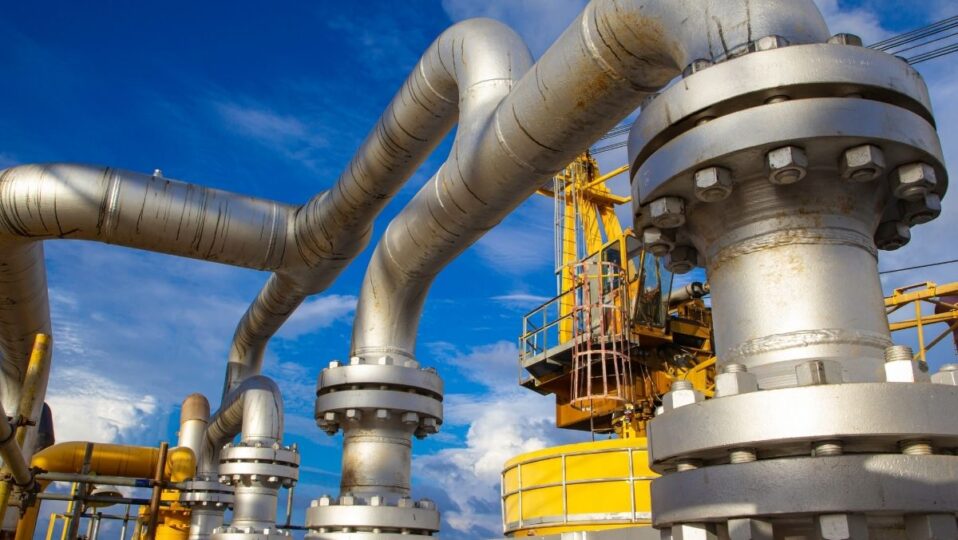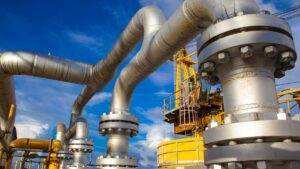 Special Piping Materials has offices and stock located in seven countries worldwide which means that we move pipe and other bespoke items across the UK, Europe, Asia, Australasia, the Americas and the Middle East.
All of the specialist products that are sourced and supplied by Special Piping Materials undergo very complex journeys, are tracked wherever they go and are quality assured by our specific teams.
Let's imagine our team in Singapore had received an order for a set of high-pressure super duplex weld neck flanges with matching pipe and fittings from an offshore oil and gas EPC (Engineering Procurement Construction) client in Malaysia.
What journey would these products go on and how would the order be processed? The important thing to remember is that Special Piping Materials products are always delivered on time, are under budget and are quality assured!
Let's follow this journey of a pipe, from start to finish!
Enquiry received
When the enquiry for the package of products is first received in Singapore, it is dealt with by our expert sales team. The products are sourced from our network of trusted and reputable mills worldwide, while shipping, delivery timescales and costings are negotiated with the client.
Dedicated team
Once the official order is received, a project team would be assigned to the order. The team chosen would have dedicated personnel and facilities and would oversee the order from start to finish.
Our teams have a history of managing and supplying packages to engineering contractors and major players from across the oil & gas, desalination, nuclear, LNG and petrochemical industries. This means that they have both the experience and knowledge required to understand and coordinate complex orders of specialist items.
When managing the project, this dedicated team would take into account the following client requirements and considerations:
▶️ Market awareness
▶️ Strict technical competencies
▶️ Deadlines
▶️ Budgets
▶️ Complex material packages
▶️ Approved manufacturer lists
▶️ Communication requirements
Supply chain management
The team would then place our orders with the relevant accredited specialist mills who manufacture these bespoke super duplex weld neck flanges with matching pipe and fittings.
We have a wide network of trusted mills across the globe, with the majority of our suppliers coming from Europe. We work with different for different items as usually, each of them are specialists in their particular product or material.
All of our worldwide stock is predominantly sourced from NORSOK M-650 approved mills. This ensures we only supply materials of the highest standard and matching quality levels from each and every location. We have also secured approvals from PDO Oman, ExxonMobil and are FPAL Verified.
At this stage our project team will also be looking into the logistics and shipping side of the order, to ensure that we are adhering to the delivery timescale agreed with the client.
Quality management
Quality assurance is something that is important to every staff member here at Special Piping Materials and that is because everyone knows that it is the cornerstone of the service that we provide.
Every product that we source is subject to rigorous testing at the mills themselves, as per the required specifications.
Any additional required non-destructive testing is carried once the products arrive at our warehouse. Every order is different, and we ensure we adhere strictly to the clients purchase order and technical requirements.
For this particular order of a set of high-pressure super duplex weld neck flanges with matching pipe and fittings from an offshore oil and gas EPC client in Malaysia, we would typically carry out multiple destructive and non-destructive tests, as per client specifications to ensure that the products are suitable for the environment they are destined for.
▶️ Destructive Testing: All our stock is tested in accordance with respective ASTM/ ASME standards and international specifications such as NORSOK MDS, Shell MESC, ExxonMobil, and Shell DEP. We use NAMAS/UKAS approved test houses on a sub contractual basis for any further testing requirements.
▶️ Non-Destructive Testing: In house testing includes PMI using Niton XLT, Ferrite checks using Ferrite scope, Hardness and Liquid Penetrant examination, all carried out by qualified inspectors. A range of other testing can be carried out to customer requirements and specifications by selected test houses with operators qualified to ASNT, PCN & CSWIP standards.
We ask all our suppliers to have ISO9001 certification and we ensure that they have robust systems in place to protect themselves and us from any potential challenges that may arise.
All our highly specialised materials carry their own documentation and have to undergo certain inspections and even tests to ensure compliance.
To further ensure the quality of our products, we also provide any required documentation such as:
▶️ Vendor Document Schedule
▶️ Quality and Inspection Plans
▶️ Weld Procedure Qualification
▶️ Weld Procedure Specification
▶️ Weld Performance Records
▶️ NDT & Testing Reports
▶️ Test Certificate
▶️ Release Notes
▶️ Material Record Book (Data Book)
Not only are the products we stock and supply superior, but the packaging is of the same quality.
The packaging teams at all the Special Piping Materials warehouses know that the quality of our products demands quality care and shipping. This is why all of our items have customised packaging to ensure their safety while they are on their journeys to our clients; no matter where they're going, we are confident that our packaging keeps them protected.
Expediting & logistics
Our expediting team works alongside the project team to help track the products from initial manufacturing, through the shipping process to us and then onto our clients.
This involves, liaising and coordination with shipping companies, as well as the arrangement of shipping and custom clearance until final delivery with our clients.
Finally, after undergoing all these different processes and having been tracked across the globe, the order of a set of high-pressure super duplex weld neck flanges with matching pipe and fittings arrives on-time with the offshore oil and gas EPC client in Malaysia.
So, there you have it, that is the journey of a pipe with Special Piping Materials! Are you interested in going on your own order journey with us? Contact us today!
#SpecialPipingMaterials #OilandGas #Journeyofapipe #oilandgaspipe #pipe #shipping #offshore #team