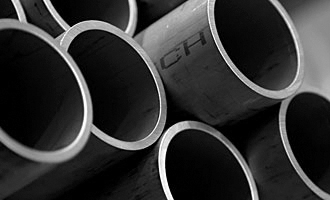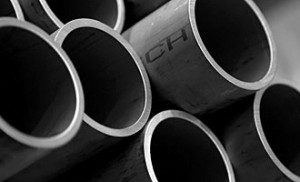 Duplex Stainless Steel pipes are now highly popular and in common use throughout the world since they are much stronger than traditional pipes with weight saving properties. The corrosion resistance of the pipes prevents stress corrosion cracking. Companies are more inclined to purchase duplex stainless steel pipes because there is very little fluctuation in price and generally they are a more economical solution to pipe applications
Every two or three years there is a conference held on the topic of duplex stainless steel where a mountain of technical papers are presented on new grades that are evolving as technology progresses.
Here are some of the advantages of Duplex Stainless Steel Pipes
The concept of duplex stainless steel was initially conceived in Sweden in the 1920s but it took a further 10 years for the first cast to be made. However, duplex steel has only really been popular over the last 30 years or so, since the technology for steel making has improved especially with regard to nitrogen content control.
Weaknesses and strengths of Duplex Stainless Steel
Standard austenitic steel such as ferritic 430 and austenitic 1.4301 (304) are quite simple to manufacture. As the names of these steels suggest, they comprise generally of one phase – ferrite or austenite. Used in a wide range of applications, these types of steel are great but they are individually weak:
Austenitic – low strength (200 MPa 0.2% PS in solution annealed condition), low resistance to stress corrosion cracking
Ferritic – low strength (slightly higher than austenitic, 250 MPa 0.2% PS), not easy to weld in thick sections, poor low temperature toughness
The nickel content of austenite can lead to fluctuations in price which tend not to be welcomed by consumers.
The basic concept of duplex stainless steel is to produce a chemical composition that creates an equal mix of austenite and ferrite. This balance of phases provides the following:
Higher strength – The range of 0.2% PS for the current duplex grades is from 400 – 550 MPa. This can lead to reduced section thicknesses and therefore to reduced weight. This advantage is particularly significant for applications such as:
Pressure Vessels and Storage Tanks
Structural Applications e.g. bridges
Good welding ability in thick sections – Not as easy as austenitic but much better than ferritic.
Good toughness – Much better than ferritics particularly at low temperature, typically down to minus 50 deg C, stretching to minus 80 deg C.
Resistance to stress corrosion cracking – Standard austenitic steels are particularly prone to this type of corrosion. The kind of applications where this advantage is important include:
Hot water tanks
Brewing tanks
Process plant
Swimming pool structures
Keep an eye on our blog as we add to our Simple Guide to Duplex Stainless Steel Pipes to learn how the ferrite and austenite balance is created and much more. In the interim if you have any questions on our products or their applications please contact us as we will be happy to share our expertise free of charge.