The energy sector in Indonesia incorporates many different streams of activity. Over the years, Indonesia has been known to produce oil, coal, natural gas and palm oil, while renewable energy potential in Indonesia is also considerable (solar, wind, hydro and geothermal energy).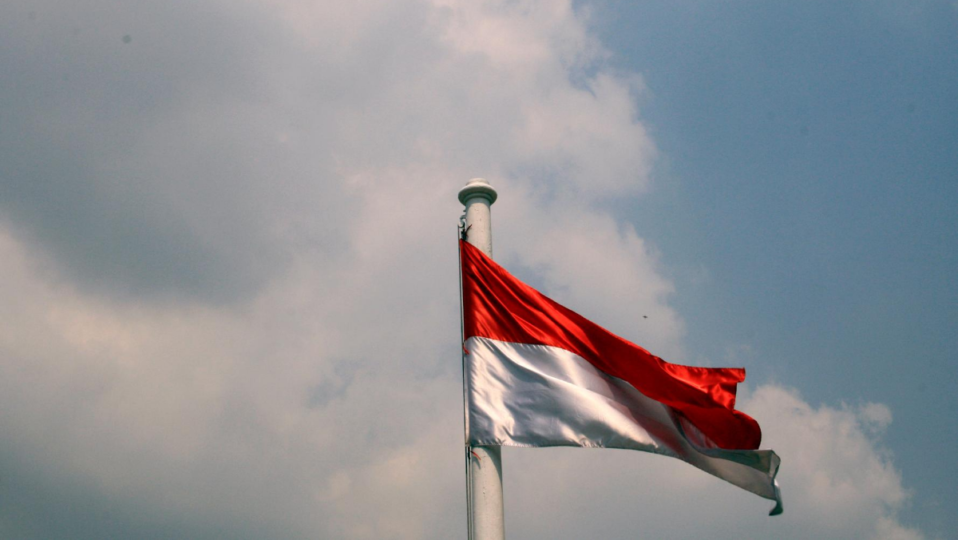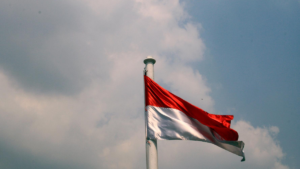 Indonesia is the largest archipelago in the world and is made up of more than 17,000 islands. This unusual and unique geography has posed significant challenges over the years in terms of the country's energy infrastructure.
In general, fossil fuels such as gas, oil and carbon form the main energy supply in Indonesia. Interestingly, renewable energy has been adopted quite well by the nation, with hydro and geothermal making up some of its energy supply. This area needs to be explored further though and the electricity firm PLN started to build the country's biggest hydropower plant (PLTA) in North Kalimantan in 2019, with the aim of generating 1,350 megawatts (MW) upon the project's completion in 2025.
In recent years, Indonesia has made significant progress in improving aspects of its energy sector. Specifically, its electricity provision has improved enormously. In 2019, 98.86 percent of the population had access to electricity, up from 67.15 percent in 2010. However, because of the difficult geography of this South East Asian country, access to electricity still differs greatly among the different islands. As an example, at the beginning of 2019, only 73 percent of households in Nusa Tenggara Timur, had access to electricity. Indonesia's generation of electricity is particularly dependent on fossil fuels – coal and natural gas.
The energy sector in Indonesia has experienced higher demand over the past decade, with energy consumption per capita has rising steadily. This is largely due to the transportation and industrial sectors.
Management of the Energy sector in Indonesia
In regard to the regulation and organisation of the Energy sector in Indonesia, the Ministry of Energy and Mineral Resources (MEMR) is in charge of both energy policy and the national master plan for the transmission and distribution of natural gas.
Commission VII of the House of Representatives also has numerous significant responsibilities. These include research and technology, environmental matters as well as drafting legislation and government policy. Approval for Plans of Development (PoDs) are given by regional governments through the issuance of local permits and land rights.
The state institution that controls upstream activities and manages oil and gas contractors on behalf of the government is called The Special Taskforce for Upstream Oil and Gas Business Activities (SKK Migas). Alongside this, The Downstream Oil and Gas Regulatory Agency (BPH Migas) is responsible for regulating downstream activities which includes the distribution of business licences related to gas and petroleum products, the safe management of downstream facilities and ensuring there is adequate natural gas and domestic fuel supplies.
Petrochemical sector in Indonesia
Due to the rise in popularity of electrical vehicles across Indonesia, the oil and gas industry remains an important part of the energy sector in Indonesia. Further to this, the oil and gas industry will also be needed to develop Indonesia's petrochemical industry. It has been reported that Indonesian President Joko Widodo is aiming to stop the import of petrochemical products in 2024.
According to data from The Indonesian Olefin, Aromatic, and Plastic Industry Association (Inaplas), Indonesia imports a large number of petrochemical products. However, the country's petrochemical industry is only able to supply approximately 30 percent of the domestic demand.
As quoted in the media earlier in 2020, President Director of PT Pertamina (Persero), Nicke Widyawati, sees the target of the Indonesian Government stop the import of petrochemical products by 2024 as an opportunity for its oil and gas business. Pertamina – which is the Indonesian state-owned oil and natural gas corporation based in Jakarta – has stated that it will aim to fill the gap of domestic petrochemical demand and supply. The company will do this by integrating petrochemical production facilities in all of its refineries.
Widyawati said: "We will integrate our refineries with petrochemical facilities so it will have the flexibility to switch from producing gasoline to petrochemical products. This is our long-term mitigation strategy when gasoline demand is going downwards".
She also estimated that around 80 percent of petrochemical supply in Indonesia comes from other countries. In the future, Widyawati predicts that national demand of petrochemical products will continue to rise due to the aspirational lifestyle of Indonesians. In order to combat the potential deficit this will cause Pertamina will continue its refineries projects and will support the Government's oil production target.
Mining sector in Indonesia
Indonesia is a major player in the global mining industry and is a key part of Indonesia's overarching energy sector. The country's immense mineral reserves and production capacity means that the mining sector has been one of the key factors contributing to Indonesia's economic growth.
Not only does the sector make a significant contribution to the Indonesian Gross Domestic Product ("GDP"), but its exports, Government revenue, effect on employment, and the development of the many remote regions of Indonesia are all seen as major benefits of this sector.
The main minerals that are targeted in Indonesia are gold, copper, bauxite, tin, silver and nickel. Nickel is an interesting mineral that has been in demand in recent years due to the use of it in battery technology and Indonesia has certainly benefited from an increase in investment in nickel mining. Most notably, this includes a $4 billion lithium battery project in Morowali, on the island of Sulawesi.
The most active regions for coal mining are:
 – South Sumatra
 – Jambi
 – Riau
 – Central Kalimantan
 – East Kalimantan
The most active regions for mineral mining are:
 – Bangka Belitung Islands
 – West Kalimantan
 – Central Sulawesi
 – Southeast Sulawesi
 – Maluku
 – Papua
SPM and the energy sector in Indonesia
Special Piping Materials has been supporting the development of the energy sector in Indonesia for many years. Our team is in an ideal position to support the energy sector in all of South East Asia as we have a very experienced office in Singapore and a network of knowledgeable agents across Asia.
We have been working with a variety of heavy industry clients in the region for many years, supplying piping, fittings and flanges in a range of exotic metals. The team has an enviable reputation for supplying quality materials with efficient delivery timeframes and excellent customer service.
We are looking forward to supporting new opportunities, adapting to market changes and fulfilling industry requirements in Indonesia, across South East Asia and beyond for many more decades.
#SpecialPipingMaterials #StainlessSteel #Oil #Gas #OilandGas #Indonesia #Energy #EnergySector