Here is Special Piping Materials' round up of some of the energy predictions for 2021.
Thanks to COVID-19, 2020 was one of the most chaotic years on record for the energy industry. It is hoped that as vaccines are unveiled across the world, the energy industry will soon see demand for oil increasing, crude prices creeping up and profits following suit.
Once quarantines and lockdowns are ended it is also hoped that the increase of ground vehicles and travel in general will see a further increase in demand for fuel. As a result, it is thought that the markets will soon experience boosted activity.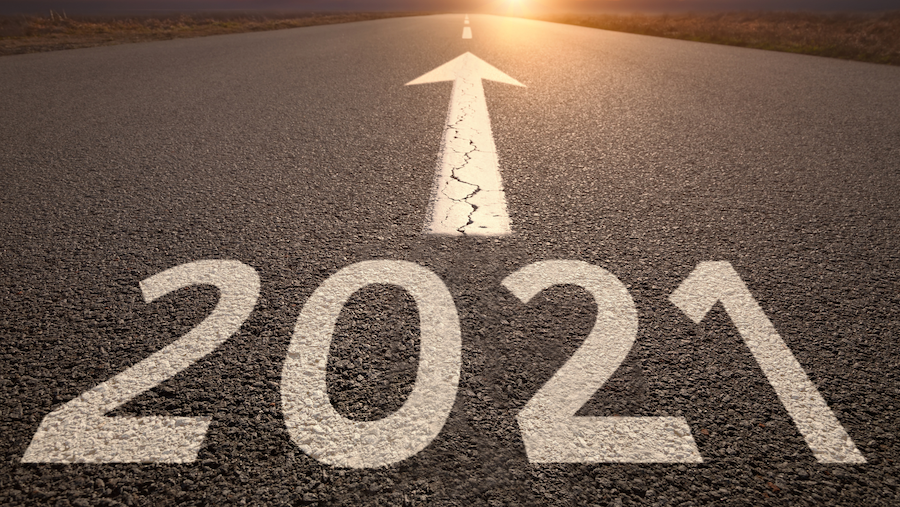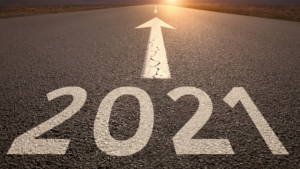 Three things seem certain in our energy predictions for 2021:
2021 has to be better than 2020. When predictions were made for 2020, it is doubtful that anyone thought that an unprecedented pandemic would sweep the world, cause mass 'lockdowns' and ground planes and industries from every corner of the globe. 2021 surely can't send us anything quite as dramatic! Executives from across the energy industry will be hoping that 2021 is a much calmer place.
Zero emission targets will be solidified, and steps made towards them, although we will still have to wait for big changes. In particular, the COP26 in Glasgow in November is likely to cause governments to scale up their rhetoric about green energy policies. In the UK for example, it is likely that Boris Johnson will push hard on his plans of encourage zero emission vehicles, walking and cycling but the more complex parts of the government's plans – CCS, Jet Zero and Hydrogen projects – are not expected to come to the fore this year.
There will probably still be some further upheaval in the energy supply market, as suppliers deal with the aftermath of 2020. While it is hoped that the worst of the COVID pandemic is behind us, it is still going to cause ups and downs in the energy sector as a new 'normal' is sought out. Factors like Brexit and the new administration in the US are also likely to cause some turbulence.
To get a clearer picture of energy predictions for 2021, we have sought out some energy expertise from industry analysts Wood Mackenzie and further across the sector via Business Insider's recent industry survey. Read on for more detail.
Wood Mackenzie analysts' energy predictions for 2021:
Wood Mackenzie's team of analysts recently released their predictions for 2021 in an opinion piece on the company's website. These included:
 – Ann-Louise Hittle, Head of Macro Oils predicted that: A 'strong oil demand growth will lift prices.' With vaccines leading the way for normal life to resume and COVID lockdowns being eased, it is thought that oil demand could increase to 6 million barrels per day year-on-year in 2021.
 – Tom Ellacott, senior vice-president, Corporate Research predicted that: 'Oil and gas companies' diversification into low-carbon energy will accelerate.' Major European energy companies have already specified their plans for zero-carbon growth, and many are now investing in low-carbon technologies as well. The shift in US government will also put pressure on other IOCs and NOCs to follow suit.
 – Ram Chandrasekaran, principal analyst, Transportation and Mobility predicted: 'World electric vehicle sales will be close to 4 million, up 74% from 2020'. Many countries have already announced their increased support for EVs with this looking likely to come into fruition in 2021. The new US administration under Biden has also announced its support of EVs. While the number of EVs will definitely grow in 2021, by the end of the year, it is thought that they will still only account for about 5% of total worldwide vehicle sales.
 – Gavin Thompson, vice-chair, Energy – Asia Pacific predicted: 'Science is showing us a brighter future'. Science and technology have certainly given world populations a glimmer of hope in 2020. Vaccines of course have been at the forefront of the public eye, but AI, advanced computing and quantum chemistry have also made giant leaps, which could lead to massive advancements in the energy industry, particularly for the net-zero emissions targets.
Business Insider industry survey
Business Insider posed the question 'what can we expect from 2021' to 24 energy investors, CEOs and analysts, these are some of their top energy predictions for 2021:
 – Oil demand could near a full recovery and shale production may come back online, but crude prices are unlikely to reverse pandemic losses: Conflicting views over whether the demand for crude oil will recover and possibly peak – some analysts saying that demand for oil has already peaked, but others insisting that demand will recover in late 2021/2022 or even into 2022.
 – American shale companies will be leaner and less focused on growth: oil exploration and production companies have had to be more disciplines with their approach to spending money. 2021 will see them being less focused on growth and more on generating returns to shareholders.
 – A bigger trend will be the focus on lowering carbon emissions across the corporate sector:Nearly all the experts consulted by Business Insider emphasised climate change and the increasing efforts to combat it that will gain even more attention in 2021. It is likely that we'll see some oil companies following BP's lead and rebranding themselves as energy companies. Venture Capital is also being pumped into climate tech, with may climate-tech start-ups expected to grow exponentially.
 – 2021 will be a huge year for hydrogen, VCs say: There's been a whirlwind of news, analysis and scepticism about hydrogen in recent months and years, and while this will continue, it is thought that the hydrogen industry as a whole will start to gain some traction thanks to public funds, advanced tech and political will.
 – EVs and the batteries that power them, will soar in the year ahead: It is thought that 2021 will see a steep rise in electrification of commercial vehicles, and big companies with commercial fleets are likely to be investing in this new tech.
#SpecialPipingMaterials #Oil #Gas #OilandGas #Energy #EnergyPredictions #2021 #IndustryReview #EnergyIndustry