Energy news from South America is always interesting – the continent has many key players on the global energy stage and consequently, the news from the region is can be far-reaching and have a big impact.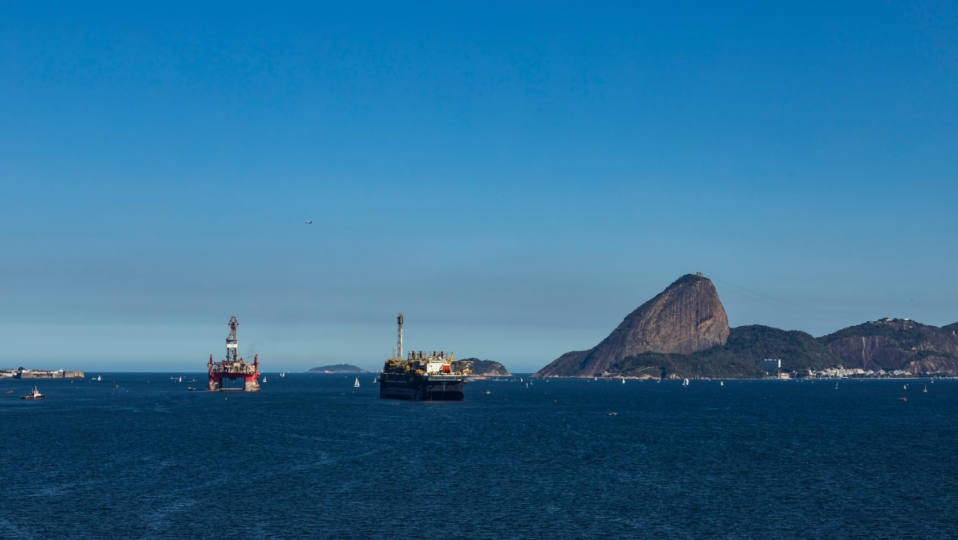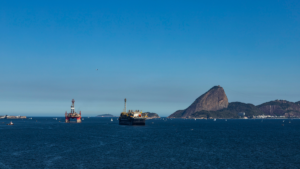 The fates of oil and several South American countries have long been intertwined, with many South American economies relying on their performance in the worldwide energy market.
As a key supplier to the energy industry around the world, it is only fitting that Special Piping Materials should work in the continent. We have had a presence in Brazil since 2010 and the team there now have a 12,000 sq. ft warehouse and office in Rio de Janeiro. Over the past decade, the team has built considerable experience in supporting piping supply chains in the region, as well as working with many clients on offshore fabrication projects and FPSO structures.
Special Piping Materials' high-quality products made from exotic materials like super duplex, duplex and nickel alloy are often sought out by the industry giants in the area.
Brief overview of South American energy market
Before we look at some of the latest energy news from South America, let's look at the market as a whole.
In the latest statistics on South American oil production that were published by Statista in September 2020, it was reported that:
 – In 2019, Brazil was thought to be the Latin America and the Caribbean's leading producer of petroleum. More than 3.6 million barrels of crude oil, natural gas plant liquids (NGPL), and other related liquids were being produced by the country every day.
 – While Brazil was on the up, Venezuela's oil production appears to be rapidly falling. The country does hold one fifth of global proven oil reserves but their production in 2019 was less than a third of the output in the previous decade. There are many factors thought to be at play which are causing this, namely insufficient funding, political turmoil and tightening sanctions from the US.
 – The COVID-19 pandemic definitely made itself heard in South America, with crude oil prices dropping dramatically in the first few months of 2020. This was in part due to a huge drop in demand for oil, as 'lockdown' sanctions took hold around the globe.
Energy News from South America
There are two key trends in the Energy news from South America at the moment – Suriname and Renewables.
The 'rise' of Suriname:
While recent years have seen the Atlantic waters of Guyana being one of the most sought-after oil exploration zones, international attention has recently moved on to the nearby country of Suriname.
Suriname is the smallest independent country in South America, but it is certainly making itself known amongst its peers in the continent's energy industry. Nestled between Brazil, Guyana and French Guiana, this tropical paradise is being increasingly discussed in news stories coming from the region.
Historically, the country's economy has been dependent on mineral resources, such as oil, gold, and bauxite, from which alumina is made.
One of the most recent news updates from the country has been that Exxon Mobil, Royal Dutch Shell, Total, Apache and several other well-known energy companies have been getting ready for extensive work off Suriname's coast. This is because they hope that the relatively small South American country will make itself known as one of the next great oil sources.
There are huge opportunities for oil companies to make money there, with oil prices as low as $30 to $40 a barrel due to lower costs involved. One reason for this low cost is that Suriname requests a lower cut from oil companies wanting to work there, than that of its neighbouring South American countries (namely Brazil and Bolivia). Another reason why many global companies are looking at Suriname is that the production-sharing agreements on offer are about five to 10 years longer than other countries, thus giving organisations more time to invest, explore, discover and produce.
It is clear that the country wants to attract investment in its energy industry, and its strategy is certainly attracting news interest.
As an example of recent work in the country, a Petronas subsidiary, PSEPBV, has recently commissioned Geo-data specialist Fugro to conduct a deep survey and geochemical campaign in Block 48, offshore Suriname.
Brian Hottman, Fugro's Director for Caribbean and Pacific South America, commented in a press statement that "The Suriname-Guyana Basin is shaping up to be a world-class petroleum system, and PSEPBV is poised to be a major player in this region, as demonstrated by their successful results from the Sloanea-1 exploration well located in Block 52. We look forward to supporting their continued success in the region by defining high-potential areas within Block 48 and helping develop Suriname's vital resources in a safe and responsible manner."
Accelerated Renewables Growth:
The unavoidable rise in the use of renewable energy has also hit South America recently, with the continent's plans been widely reported in news outlets.
The combined factors of climate change and  COVID-19 have pushed forwards many country's plans and Latin American countries have recently collectively pledged to meet a 70% renewable energy use target by 2030, while countries like Colombia and Chile have stated that their COVID-19 recovery plans are greatly linked to sustainability and decarbonisation.
While COVID-19 has kick-started some renewable energy plans, it has also halted several projects, so progress is expected to be delayed in some areas. Brazil, Chile and Colombia are three countries with specific targets in place.
 – Brazil: The country has current capacity to generate about 170 GW of power from various sources, with hydropower makes up more than 100 GW of that capacity. The country has recently investment in the development of onshore wind farms and there are now more than 600 wind farms in operation, with capacity from wind expected to reach 20 GW by 2023.
 – Chile: Chile's government has announced it has a goal of powering 20% of the country from 'non-conventional renewable energy' (NCRE) sources by 2025, namely wind, solar, geothermal and hydro.
 – Colombia: Hydropower currently meets 65% of electricity use in Colombia, while gas and coal provides a further 29% of coverage. The government is aiming for its solar and wind farms to be producing 9% of the country's electricity by the middle of 2022.
#SpecialPipingMaterials #Energy #oil #SouthAmerica #Brazil #Venezuela  #Colombia #Chile #Suriname #Renewables