The energy landscape in Latin America is definitely an interesting one. In recent years there has been a significant increase in the usage of, and investment into renewable energy sources. Alongside that, there has also been some major oil discoveries in the region, most notably in Guyana and Suriname.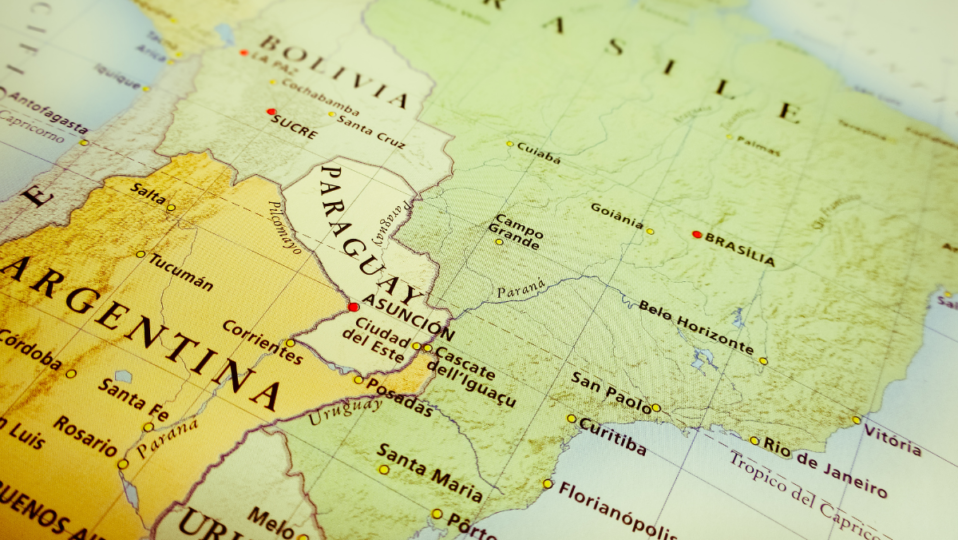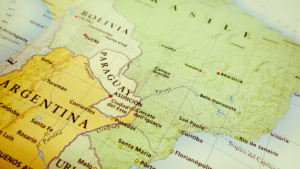 Latin America itself has a number of definitions in terms of what countries are included in the region.
For the purpose of this blog, 'Latin America' more broadly to refers to all of the Americas south of the United States, thus including the Guianas (French Guiana, Guyana, and Suriname) and the Caribbean.
This area is approximately 19,197,000 km2 and represents nearly 13% of the Earth's land surface area. As of March 2020, the population of Latin America and the Caribbean was estimated to be more than 652 million. In 2019, Latin America was thought to have a combines nominal GDP of US$5,188,250 million.
Top energy companies in Latin America
In order to power the energy in Latin America, there must be a number of companies who are driving growth, exploration and distribution.
There are many ways of looking at size and success, but let's look at profit. According to Latin Trade, Petrobras and Electrobras in Brazil and CFE in Mexico top the list of energy companies in Latin America in the context of which company generates the biggest profits. In 2019, all three companies reported impressive, and somewhat eye-watering profit surges:
 – Profits at Petrobras surged more than 5,000% to $6.6 billion compared with 2018
 – Eletrobras posted a 759% increase in profits, reaching $3.4 billion
 – CFE saw a 375% increase in its profits, reaching $1.3 billion
But who are these companies?
 – Petrobras – officially name Petróleo Brasileiro S.A – is a state-owned Brazilian multinational corporation that is headquartered in Rio de Janeiro, Brazil. According to their website, their 'purpose is to provide energy that ensures prosperity in an ethical, safe and competitive way'.
 – Eletrobras is also headquartered in Rio de Janeiro, Brazil and is Latin America's biggest power utility company. It is the tenth largest power utility company and the fourth largest clean energy company in the world.
 – CFE – or The Comisión Federal de Electricidad – is a state-owned electric utility company of Mexico. It is known as the country's dominant electric company and is also the second most powerful state-owned company in Mexico, only ranking after petroleum company Pemex.
Renewable energy in Latin America
According to a well-regarded report, renewable energy in Latin America is certainly on the up. They state that 'Latin America's energy share is roughly twice the global figure', with hydropower the key source of renewable energy.
If we look at it in a wider context, the world's renewable energy capacity has grown by roughly 8% over the last decade. In more recent years, investment in this sector has flowed increasingly to emerging markets and a substantial proportion of this is going to Latin America, namely Brazil, Chile and Mexico.
Renewable energy sources, specifically hydropower, accounts for approximately 25% of the energy supply in Latin America. Across the region, things aren't as coordinated as they could be, with policies, energy mixtures, and energy trade dynamics differing between the different countries.
Alongside the renewable energy streams in Latin America, Brazil, Mexico, and Colombia continue to be significant players in the oil and gas market, for both production and exportation. Argentina can join this list as well thanks to the discovery of vast reserves in the Vaca Muerta field of shale oil and gas.
Looking to the future it appears as though renewable energy and petroleum resources will continue to be combined within the overarching energy sector in Latin America.
News about energy in Latin America
What are the latest news stories to hit the energy sector in Latin America?
Green Auction house: Rystad Energy has announced that it expects the region's 49 gigawatts (GW) of renewable capacity will increase to 123 GW by 2025, with the biggest increases coming from Brazil, Mexico, Chile, Colombia and Argentina. This is due to renewable energy auctions being held by these five countries, generating an impressive 50 GW pipeline for Brazil and a 40 GW pipeline for Mexico.
Minh Khoi Le, renewable energy analyst at Rystad Energy stated: "The proliferation of mega scale projects, and the relatively consistent auctions with little to no local content requirements make Latin America a good market for large European developers."
Guyana-Suriname Basin: The Guyana-Suriname Basin continues to bear fruit. Energy Giant ExxonMobil upgraded its recoverable resources in offshore Guyana to more than eight million barrels at the start of 2020. And in September 2020 they announced another oil discovery at their offshore Redtail well.
Irish oil and gas exploration company, Tullow Oil, has also had success in offshore Guyana, with their CEO, Paul    McDade, stating that "The whole area appears to be characterized by excellent quality reservoirs."
In 2020, Suriname has also been the subject of elation with substantial discoveries being made in the offshore area Block 58. Apache Corporation has prioritised Suriname as it seeks to replicate Exxon's success at the offshore Liza oil field in the Stabroek block in neighbouring Guyana.
Special Piping Materials and Latin America
Special Piping Materials has been working in Brazil and the wider South American region since 2010 and the team there now has a 12,000 sq. ft warehouse and office.
Due to our expertise and knowledge of the area, Special Piping Materials has supported several projects in and around Latin America, including work with some of the region's oil and gas giants.
Our expert team is able to source and supply any specialist piping and fittings that are required in a range of exotic materials such as 6% Moly, Nickel Alloy, Stainless Steel, Duplex and Super Duplex.
#LatinAmerica #RenewableEnergy #Petroleum #Offshore #OilandGas #SpecialPipingMaterials