The Energy Sector in New Zealand is an interesting one indeed. New Zealand's demand for energy is considered to be just a small proportion of the world's total consumption but of course it is still a critical part of the country's infrastructure.
While the energy sector in New Zealand isn't the largest in the world, it is certainly varied. They have the 'third highest rate of renewable energy as a portion of primary supply in the Organisation for Economic Co-operation and Development' (OECD), with approximately 40 per cent derived from renewable sources.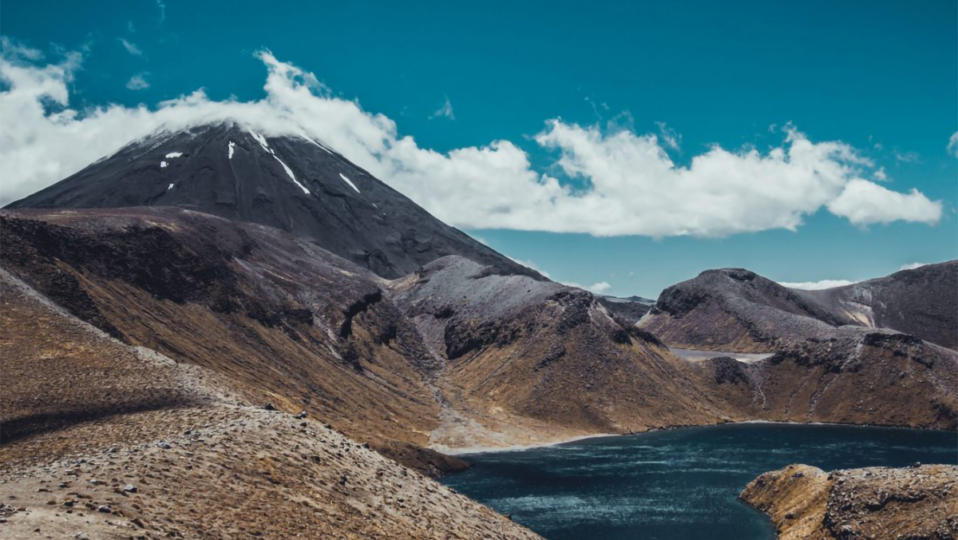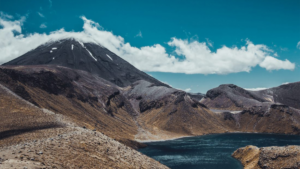 Overview of Energy Sector in New Zealand
New Zealand has plentiful renewable resources with sources such as geothermal, hydroelectricity and wind energy used to supply around 80 percent of its electricity needs. The country's government has recently announced it is aiming to source 100 percent of the country's electricity from renewable sources by 2035.
However, oil and natural gas still have a huge part to play in New Zealand's energy sector and are the biggest contributors to the overall energy supply in the country.
According to Energy Mix, they use around 49 million barrels of crude oil and more than 4 billion cubic metres of natural gas every year.
Consumer energy demand:
 – Oil 48%
 – Electricity 24%
 – Gas 12.5%
 – Other renewables 9.7%
 – Geothermal 1.3%
 – Coal 4.1%
Energy use per sector:
 – Industry 34%
 – Transport 36%
 – Domestic 11%
 – Commercial & Public Services 9%
 – Agriculture, Forest, Fish 4.7%
The future of the energy sector in New Zealand looks set to be focused on renewable energy sources, although it is likely that the oil & gas sector will still be prolific for many years to come.
Energy in New Zealand 2020
A report about New Zealand's energy sector has recently been published by the Markets team of the Ministry of Business, Innovation & Employment (MBIE). Entitled 'Energy in New Zealand 2020', it provides annual information on and analysis of New Zealand's energy sector.
The document provides an extremely useful overview of the energy sector in New Zealand and the following facts, figures and data have been taken from it. The 2020 edition of the Report includes information up to the end of the calendar year 2019. The full effects of the 2020 Covid-19 Pandemic are therefore not included in the figures.
The full report can be found here: https://www.mbie.govt.nz/dmsdocument/11679-energy-in-new-zealand-2020
Energy fast facts:
 – In 2019 New Zealand produced enough energy to meet 75% of its energy requirements
 – Climate Change Response (Zero Carbon) Amendment Act institutionalises a target of net-zero carbon emissions by 2050
 – During 2019, the Climate Change Response (Zero Carbon) Amendment Act came into force and established an independent Climate Change Commission.
 – Fluctuations in commodity prices and international geopolitics led to a rise in crude oil prices and domestic transport fuel prices.
 – In 2019, the transportation sector accounted for 39 per cent of all energy demand, and 20 per cent of all greenhouse gas emissions.
 – Three-quarters of the country's energy requirements were met by domestic production.
 – Covid-19 resulted in a decline in oil imports in April 2020. This was due to reduced demand for oil products during alert levels three and four.
Energy Projects in New Zealand:
 – Mercury has committed to the construction of a two stage 221 MW, $464 million wind farm at Turitea near Palmerston North.
 – The Waipipi Wind farm (formerly known as the Waverley Wind Farm) in South Taranaki is being constructed at a cost of $277 million. The 133 MW wind farm was expected to be operational in the first quarter of 2021.
 – MainPower announced its $200 million, 93 MW Mt Cass project in Hurunui. This is expected to be commissioned by late 2021.
 – In Northland, Top Energy is looking to expand its current 28 MW Ngāwhā geothermal power station with two new 32 MW units.
 – The Upper Fraser project, an 8 MW hydro power station was commissioned in September 2019 by Pioneer Energy. It is located three kilometres upstream of the existing Fraser Dam and cost between $15-20 million.
 – Coal and Gas: Todd Generation began construction of its 100 MW peaking plant near Junction Road just south of New Plymouth. Work on the plant began in early 2019.
 – Arataki Honey invested $169,000 in a new solar system at its Havelock North processing facility.
 – Hawke's Bay Airport and Centralines are planning a 10MW solar farm next to the runway. The partners expect the initial stage of construction would be operational by the end of 2021.
 – Genesis Energy announced in February 2020 that it was in advanced talks to construct a 300 MW solar farm in North Waikato with a planned completion of 2023.
Overview of Oil and Gas sector:
 – At the time the Ministry of Business, Innovation & Employment's report was published, the effects of Covid-19 on the oil and gas sector were still unclear.
 – In 2019 gas production and consumption increased as the Pohokura gas field returned to operation.
 – Most of the remaining oil & gas reserves in NZ exist in four key fields – Pohokura, Mangahewa, Kupe, and Turangi.
 – Drilling activity increased in 2019 with 12 new wells drilled in 2019, compared to 8 in 2018. $235 million was spent on well drilling in 2019, up 114 per cent on 2018.
 – In 2019, five permits were surrendered and one permit expired. No permits were granted. This saw 50 remaining permits at granted status.
Overview of Coal sector:
 – Coal production in 2019 remained largely stable due to the domestic production capacity and high stock built in the previous year for managing the risk of further unscheduled gas outages.
 – New Zealand has extensive coal resources, mainly in the Waikato and Taranaki regions of the North Island, and the West Coast, Otago, and Southland regions of the South Island.
 – Coal production was 3 million tonnes in 2019, a decrease of 6.1 percent on the previous year.
 – As a result of energy demand and domestic production capacity, coal import increased significantly, primarily for electricity generation.
 – Coal consumption was steady overall.
 – There were 18 operating mines at the end of 2019.
 – Coal use for electricity generation increased significantly in 2019 due to increased demand. Other coal use remained relatively stable.
Special Piping Materials thanks the Markets team of the Ministry of Business, Innovation & Employment (MBIE) for the facts and figures published in the 'Energy in New Zealand 2020' Report.
#SpecialPipingMaterials #NewZealand #Energy #EnergySector #OilandGas #Coal #Renewables #Consumption #MBIE #EnergyinNewZealand