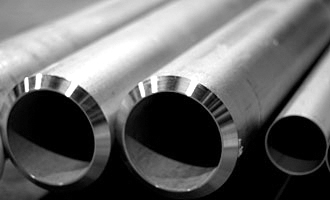 Special Piping Materials is renowned for the high volume of Duplex and Super Duplex products that it stocks. It supplies these materials to countless companies around the world who use its product's in numerous applications in many different situations.
Special Piping Materials can supply many different products in both Super Duplex and Duplex such as welded pipes, butt weld fitting, flanges, forged fittings, seamless pipes and much more. They are available to buy from any of the company's offices across the world.
Duplex
Duplex stainless steels have a mixed microstructure of austenite and ferrite, the aim being to produce a 50/50 mix, although, in commercial alloys, the mix may be 40/60 respectively.
Duplex steels have improved strength over austenitic stainless steels and improved resistance to localised corrosion, particularly pitting, crevice corrosion and stress corrosion cracking. They are characterised by high chromium (19–28%) and molybdenum (up to 5%) and lower nickel contents than austenitic stainless steels. The most used duplex stainless steels are the 2205 (22% Chromium, 5% Nickel) and the 2507 (25% Chromium, 7% Nickel); 2507 is known as "super duplex" due to its higher resistance to corrosion.
The mechanical properties of Duplex steels are approximately double those of singular austenitic steels, and resistance to stress corrosion cracking is far superior to type 316 stainless steel in chloride solutions. Duplex steel has a ductile or brittle transition at approximately -50 degrees.
Super Duplex
Super Duplex Stainless Steel is known to have better stress corrosion, cracking resistance and mechanical properties than any other type of steel. Super Duplex is an austenitic-ferritic iron chromium – nickel alloy with molybdenum addition. It has good resistance to pitting and a very good tensile strength and high resistance to stress corrosion cracking at moderate temperatures, compared to that of conventional austenitic stainless steels.
The high corrosion resistance of Super Duplex pipeline supplies makes them ideal for onshore and offshore environments in oil and gas applications. Please see our industry pages for more information regarding the implications of Super Duplex piping.
All Duplex and Super Duplex materials stocked by Special Piping Materials are tested in accordance with an international standard such as: