Desalination in the Middle East is a huge part of the region's infrastructure.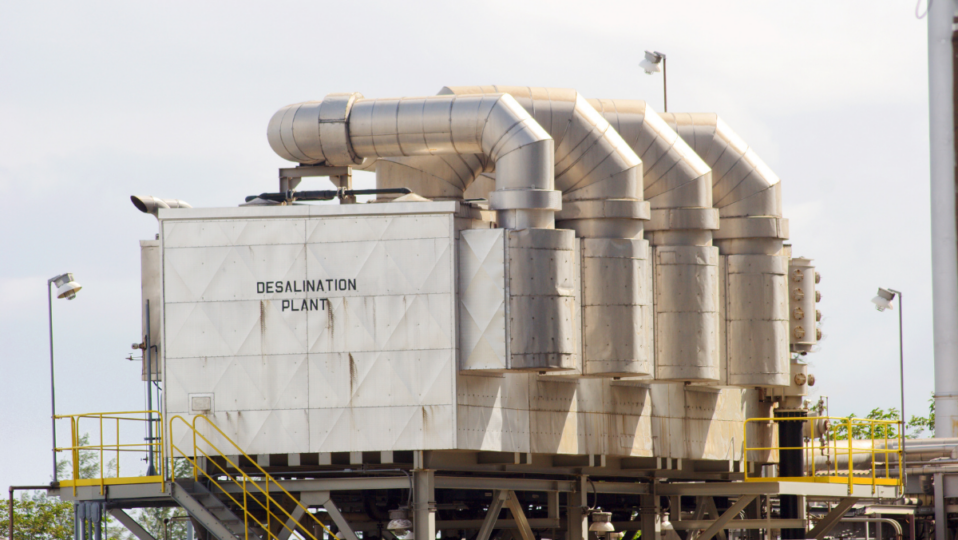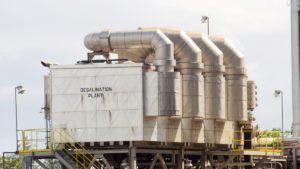 Rainfall in the region is at a scarcity and the arid climate means that evaporation rates are high. This means that surface water is limited and this, combined with the increase in population in the area and the intense socio-economic development, has led to a disparity between the supply and demand of fresh drinking water.
According to the World Energy Outlook, 'Desalinated water production in the Middle East is expected to grow almost 14-fold by 2040'.
So how does desalination in the Middle East fit into the global industry? What are the challenges facing desalination in the Middle East? And how does Special Piping Materials support desalination in the Middle East?
Overview of desalination in the Middle East
There are approximately 18,000 commercial desalination plants in operation internationally, with total installed production capacity at 2,870 million gallons per day (MGD) and desalinated usable water being delivered to 174 countries worldwide.
Countries like Saudi Arabia in the Middle East are seen as being at the centre of this growth. The region accounts for more than 60% of this desalination capacity, and its largest country, Saudi Arabia, produces more desalinated water than any other.
North African countries are also increasingly relying on desalination, and the industry has also made inroads in water-poor areas of the United States (places like California) and countries such as Spain, Australia and China.
Looking specifically at the Middle East, water in the region has always been in short supply due to geography. This is becoming more and more of a problem, with 6% of the world's population living there but very little renewable freshwater resources available.
Agriculture is by far the biggest consumer of water. It claims up to approximately 75% of water usage, with traditional irrigation methods requiring hundreds of millions of litres of water each day.
It is thought that as populations continue to grow and with climate change likely to cause worldwide droughts, desalination in the Middle East and the rest of the world will become increasingly prevalent.
Challenges facing desalination in the Middle East
There are a number of challenges and problems facing desalination. The main factors are the expense of the process and the sheer amount of energy that it requires.
Data from the International Energy Agency (IEA) demonstrates that two-thirds of the water produced from seawater desalination in the Middle East is from fossil fuel-based thermal technologies. The other third is a consequence of membrane-based desalination.
Researchers around the world are working on ways to make the process of desalination more affordable, more accessible and more effective. Using more durable membranes to produce more water per unit of energy and finding better ways to deal with the surplus highly concentrated brine are two of the main aspects being reviewed.
Changes to desalination in the Middle East
There are several companies in the Middle East, such as Almarai, NAAAS, Majid Al Futtaim Group and the Dubai Electricity and Water Authority, which are leading the way for the industry to lower water consumption and use membrane-based desalination as opposed to the less sustainable process of thermal desalination.
As another example of change in the industry, Saudi state-owned Water and Electricity Co. is currently developing the Rabigh 3 project, which is expected to open in 2021. It has the potential to become one of the largest membrane-based seawater-desalination plants in the world.
Further to this, in January 2020, Saudi Arabia appointed UK-based enterprise, Solar Water Plc, to construct its first solar dome desalination plant in NEOM.
Waleed Zubari, coordinator of the Water Resources Management Program at the College of Graduate Studies in Manama, Bahrain, told Arab News that sustainability in the desalination industry is needed and countries need to focus on "minimizing associated costs and maximizing desalination's added value in the region."
Dr. Emad Yousef Alhseinat, assistant professor of chemical engineering at the UAE's Khalifa University believes that it is important to 'allocate more investments to research and development in order to enhance the efficiency of current desalination plants.'
Stainless Steel and desalination in the Middle East
Stainless Steel has long been a crucial part of the desalination industry, in the Middle East and beyond.
This is mainly because of its corrosion-resistant properties, high durability, low maintenance and super-conductive nature.
Desalination plants tend to use one of the two processes – thermal distillation or reverse osmosis membranes – and steel is used in abundance in both of these practices. Thermal distillation evaporates and condenses water in order to sterilise it, while reverse osmosis sees saltwater forced through membranes at high pressure in order to effectively filter and purify it.
Whether it is a thermal distillation or reverse osmosis desalination plant being constructed, you can rely on the fact that stainless steel pipes, fittings and flanges will be a core part of the construction.
Duplex stainless steels – the grades of choice are typically Grades S32205 and S31803 – which contain molybdenum (for added corrosion resistance) are typically found in newer thermal desalination plants, while stainless steel containing 6% molybdenum, and super duplex stainless steels are often found at seawater reverse osmosis plants.
Special Piping Materials regularly receives large orders for thinner wall pipes, fittings and flanges in high-performing 6% Moly, Super Duplex and Duplex for use in desalination plants.
While desalination in the Middle East is likely to continue to evolve, it seems highly likely that stainless steel pipes like the ones supplied by Special Piping Materials will continue to be a constant presence in the industry.
#SpecialPipingMaterials #Desalination #MiddleEast #DesalinationintheMiddleEast #StainlessSteel #Duplex #SuperDuplex #Moly