Coronavirus (COVID-19) has swept the globe and affected every industry across the world in some way. The Oil and Gas industry is no different and has of course been affected by Covid-19. But how is the industry responding to it? How is the sector pulling together and fighting back?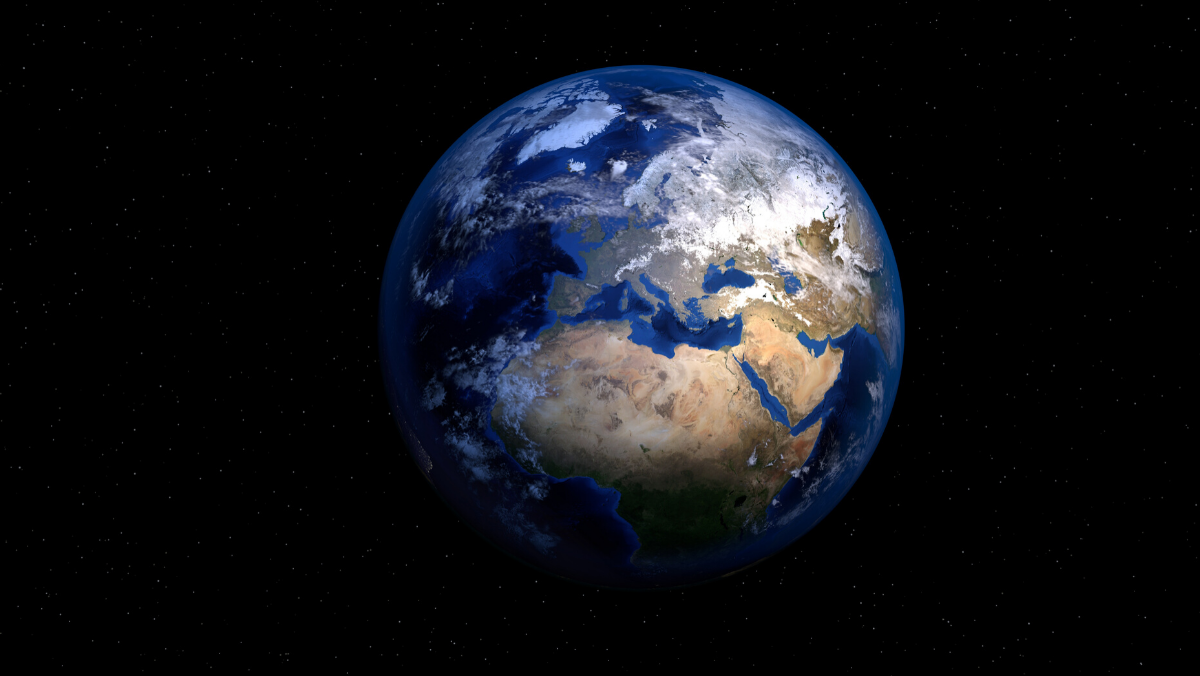 The retail, travel and property sectors, and many more besides, may be forever altered because of this worldwide pandemic. This could be because whole workforces are now working from home, or that sales networks have been re-routed, or that supply and demand has been affected exponentially by government-enforced lockdown rules. Companies and organisations around the globe are finding new ways to operate and new ways to connect with their customers.
Understandably, as a supplier of pipes fittings and flanges to the oil and gas world, Special Piping Materials' global offices have also been affected by Covid-19.
While some team members are working remotely from home, we are encouraging them to reach out to our suppliers and customers – maybe it's more important than ever right now to stay connected.
Be sure to contact any of the Special Piping Materials offices around the world (Manchester, Aberdeen, Dubai, Perth, Austin, Singapore or Rio de Janeiro) if you have a query about our products or materials, and a member of our team will be able to help and assist.
What is SPM doing to combat Covid-19?
Special Piping Materials has developed an action plan to make sure that all our employees are safe, while also maintaining a very high level of service for our clients.
All of our offices around the globe are following their respective government guidelines. For example, in the UK, our teams are working from home as much as possible and our online systems are keeping our service smooth and efficient.
Although it is a new way of working for many of us, all of our global offices remain operational. The majority of staff are working from home, while others are practising social distancing guidelines as they work in our warehouses. Because of this, we can continue to cater for any of our clients' needs and there is no disruption in our quoting, sales or processing services.
Our systems are allowing us to meet new and long-standing client requirements. This could be through the supply of products, the organisation of inspections, the processing of expediting requests or by dealing with testing queries. Of course, we are also still generally sourcing and supplying high quality products in stainless steel and other exotic materials such as duplex, super duplex, 6% Moly and nickel alloys. Our warehouses around the world are well-stocked and their contents are invariably in high demand.
Further to this, our experienced team members are remaining in close contact with our network of mills and manufactures across the globe. This is to ensure that our supply chain remains intact and as efficient as possible while still ensuring that we are assisting in the worldwide efforts to stop the Covid-19 pandemic.
The effect of Covid-19 on the oil and gas industry
Oil prices around the world have unfortunately seen a downturn recently. This is mainly due to oil output negotiations between the OPEC+ community, however it has been exacerbated due to a global reduction in demand for oil due to varying Covid-19 government legislation guidelines to reduce the spread of the virus.
It is fair to say though that the oil and gas industry has previously faced many challenges and has overcome them by working together cleverly to find solutions and move forwards.
The challenges that Covid-19 poses to the industry are no different and therefore it is expected that the oil and gas industry will recover. The question really is how long it will take to get there.
Organisations and leading oil and gas companies around the world are working hard and this period of time will unquestionably move to the pages of history.
What is the oil and gas industry doing to fight Covid-19?
Companies in the oil and gas industry are well-placed to help fight the spread of coronavirus due to our significant assets and global reach. Organisations from across the world are working to join in with the cause against Covid-19, whether this is through the donation of time, money or resources.
Here are some examples of where the industry is doing its bit:
 – North Sea Diver medical technicians are lending assistance to help NHS intensive care staff in the UK.
 – Many businesses have donated money to the World Health Organisation's (WHO) Covid-19 Solidarity Response Fund. This fund purchases and distributes protective equipment for medical workers, and issues guidelines for the public. Further to this, it will also help to fund research that will develop vaccines and track the spread of the virus.
 – Oil and Gas companies around the globe are implementing new protocols to keep workers and supply chains safe. Social distancing guidelines have led to massive staff reductions at offshore installations and many non-essential maintenance projects have been postponed.
 – In Brazil, one of BP's joint ventures has found a way to make disinfectant by using ethanol from sugarcane that was originally intended for fuel use. This is then being distributed to local health services.
 – French company Total has donated fuel vouchers worth $54.39m (€50m) to hospitals across France.
 – US company ExxonMobil is working on a new reusable protective mask in the hope it will help with the shortage of personal protective equipment needed by medical workers to protect against coronavirus.
 – UK oil and gas company BP has donated $2m to the WHO fund so far.
 – Refining company Valero has donated $1.8m to fight the Covid-19 virus in the cities where it operates to "support organisations on the front lines".
 – US operator Chevron has given $7m to food banks, education and health services, and is matching employee donations two-to-one.
 – Austrian oil, gas and petrochemical company OMV is donating $1.09m (€1m) of fuel cards to the Austrian Red Cross and Caritas Austria, a food and shelter charity.
It is these actions, and the actions of millions more people across the world that we need to focus on. As the Covid-19 pandemic does its best to keep people apart, we must ensure that positivity reigns and that the oil and gas industry remains cohesive and capable.
#SpecialPipingMaterials #Piping #StainlessSteel #Duplex #SuperDuplex #Duplex #Nickel #Alloys #Moly #Energy #OilandGas #Covid19 #Coronavirus #workfromhome #workfromhome #staysafe #socialdistancing #flattenthecurve #oil