Lithium has become one of the most sought-after metals in recent years. The numerous properties of lithium make it a unique and very useful material, and the demand for renewable energy has driven the growth of the lithium market.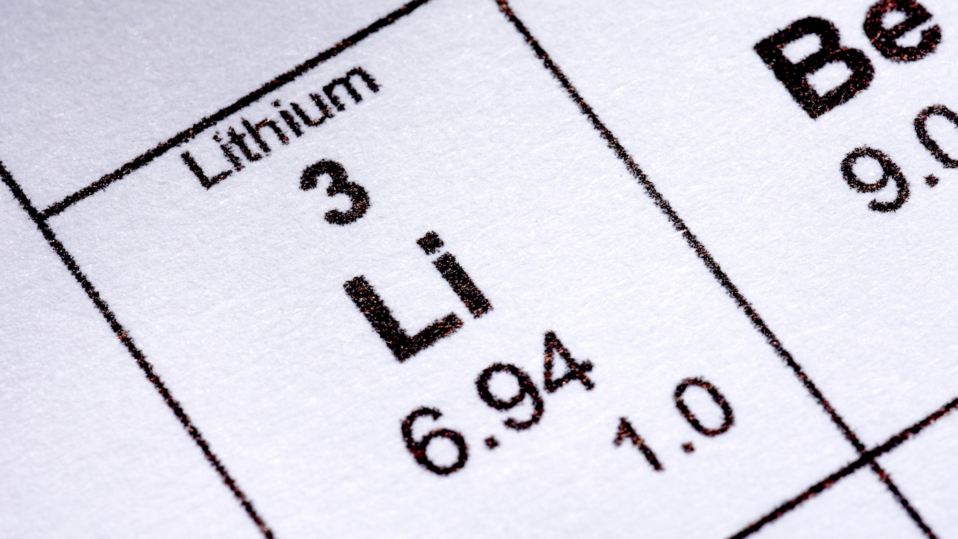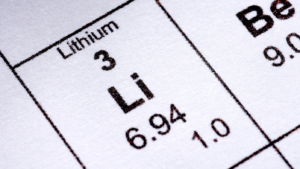 Our division in Perth, Australia has been greatly affected by this relatively new market. The process of extracting lithium requires very hard-wearing pipes made from specific material that Special Piping Materials has extensive experience in supplying. Materials like Duplex and Super Duplex have significant corrosive resistance properties and are therefore ideal for use in lithium plants. Special Piping Materials products are used in a wide range of mining applications such as piping, tanks, pumps and structural components. As well as being extremely hard-wearing, our Duplex, Super Duplex stainless steel pipes and flanges are strong, easy to clean, durable and flexible.
The company's geographical location also helps in this regard as Western Australia is one of the most prominent areas for lithium mining. Our proximity to many of the plants means that we are able to gain a real understanding of what is required. We are able to work closely with our clients in the lithium industry and provide them with the exact products they require.
It has been fascinating to see the lithium market develop in recent years and here we share a general overview of how it has grown and established itself.
What is lithium and how is it extracted?
Lithium is a rare metal that can store electrical energy. It has some unusual properties – namely that it is soft so that it can be easily cut, and has a low density meaning that it can float on water.
Its ability to store electricity means that it is predominately used in things like mobile phones, electric vehicles, laptops and for anything else that uses lithium ion batteries. However, it can also be used as armour plating, in air conditioning units and has been known to be used as a medication.
Lithium is found in enormous salt beds that become rich with lithium sue to minerals draining from mountains over many millions of years. There are two forms of extraction:
Brine-based process: Machines pump water through the beds and the mineral-rich liquid is then stored in specialised ponds. Water in then evaporated and the resultant concentrated lithium solution is 'leached' and processed into a useable white powder. This is the most common processing method.
Spodumene mining: The salt beds are crushed, roasted and then leached as in the brine-based process.
Market demand for lithium
Demand for lithium has increased enormously over the past decade, mainly due to the growth of the renewables market. The renewables industry now surpasses coal to be the largest source of global electricity.
The increasing use of wind turbines, solar panels as well as the growing-demand for electric vehicles has significantly boosted the market. Lithium is particularly sough-after for these items because lithium batteries have double the capacity of ordinary batteries. Lithium ion is also relatively low maintenance so is therefore an efficient and cost-effective material.
The top lithium producing country in the world is currently Australia, followed by Chile and Argentina. Most countries that produce lithium are increasing their production of it as well.
Challenges in the lithium industry
While the demand for lithium is undisputable, there have been some challenges in the industry in the last couple of years.
During 2018, many lithium producing projects came to fruition. The vast amount of product that entered the market, along with a flurry of new mines that opened, resulted in a temporary drop in lithium carbonate prices.
However, most people in the market have confidence that the long-term demand for lithium is assured due to the necessity and strength of the renewables market. Industry experts are expecting for the prices in the market to recover quickly.
Western Australia's Lithium production
The hard-rock spodumene mines of Western Australia's Pilbara region 1,500 km north of Perth are one of the most low-cost sources of lithium in the world.  The other major worldwide source is lithium-rich brine deposits in the salt pans of South America which are thought to be the most economical source of raw material for lithium carbonate. However, the Australian hard-rock spodumene is a good source for the more valuable lithium hydroxide, which can command a significant premium. There is a growing preference for lithium hydroxide, rather than lithium carbonate products, due to the significant benefits it has in battery chemistry.
Not only is Western Australia blessed with highly sought-after minerals, but it also benefits from its geographical location near to Japan, South Korea and China which are known as the world's leading battery makers.
By 2020, it is thought that Australian-based miners will nearly treble the annual production of lithium to 188,000 tonnes. This accounts for about half of the world's total supply.
Two of the most high-profile lithium production plants are in Western Australia:
– Perth became official home to the world's biggest and first fully automated lithium chemical manufacturing facility outside of China in September 2019. This was due to the opening of Tianqi Lithium's $400 million stage one Kwinana plant. The plant will generate 24,000 tonnes of battery-grade lithium hydroxide. Once the stage two expansion is completed it will have the capability of generating approximately 48,000 tonnes a year.
– In March 2019, the Albemarle Kemerton Plant was announced. This $1 billion investment in Western Australia will become Australia's largest lithium hydroxide plant. It has the capacity to produce up to 100,000 tonnes per annum of premium battery grade lithium hydroxide.
It is fair to say that Australia is now positioned to be at the forefront of the green energy revolution.
If you require some specialised products for lithium mining, then don't hesitate to get in touch with Special Piping Materials' knowledgeable and professional team in Perth.
#Lithium #Mining #superduplex #duplex #stainlesssteel #industryupdate #Specialpipingmaterials  #WesternAustralia #HeavyIndustry #Renewablesmarket #Lithiumbattery #greenenergy #greenenergyrevolution