The Global Desalination Industry is currently experiencing an enormous boom. All over the world it is experiencing incredible growth and it is becoming increasingly relied upon to supply fresh drinkable water.
Because of this demand, according to Adroit Market Research, the Desalination Industry was valued at USD $15.43 billion in 2017.
Special Piping Materials has certainly experienced an increase of orders from the desalination industry. We regularly receive large orders for thinner wall pipes, fittings and flanges in high-performing super duplex and duplex for use in desalination plants. These materials are able to cope with the corrosive environment and therefore stand the test of time for our customers.
So, what is the desalination industry? What challenges is it facing, what are the current trends in the market and what rate growth can we expect?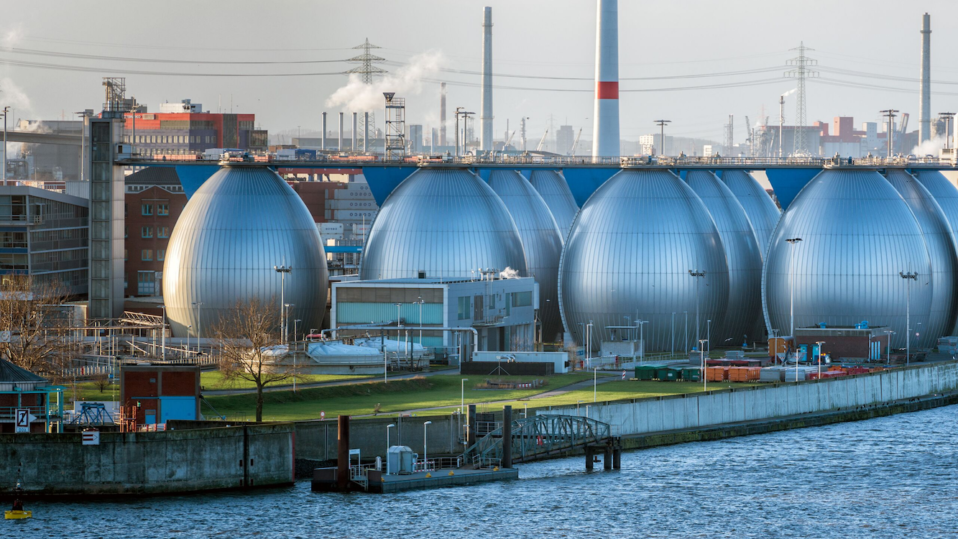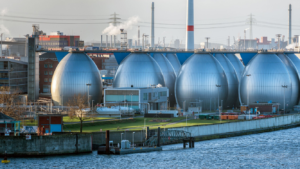 What is Desalination?
Desalination is essentially a simple process that removes salts and minerals from saline water so that it is safe for human consumption.
It is a process that has been used for decades and the first large-scale desalination plants were built in the 1960s. The demand has been so great that there are now approximately 20,000 facilities across the globe.
Countries like Saudi Arabia, Australia and Israel are major players in the industry, with water shortages being the main driving force behind the demand. Due to its desert climate and low annual rainfall, Saudi Arabia had to find a way of producing large amounts of fresh water. Desalination was a perfect solution due to the country's relatively low energy costs. It now produces more fresh water through desalination than any other nation – approximately a fifth of the world's total.
For Australia, the 'Millennium Drought' that hit the south-eastern states in the 1990s hit their traditional water systems hard. To avoid a crisis, cities like Perth and Melbourne invested heavily in the desalination industry. A newly-built plant in Melbourne now produces a third of the city's water supply, imperative given the low rainfall that the region has faced in recent years.
According to the International Desalination Association, more than 300 million people world-wide now consume water that has been processed by the desalination industry.
What challenges has the desalination industry faced?
One of the biggest drawbacks of processing water through the desalination method is the high cost of production. The infrastructure required to effectively clean and process the vast amounts of water is extremely complex and a lot of specialised equipment and products are required. Large amounts of energy are also required to run the desalination plants on a long-term basis. This is why desalination plants are particularly popular in in the Middle Eastern region – these countries have relative water-scarcity but large energy reserves.
There are potential ecological impacts of desalination as well. For example, it takes about two gallons of sea water to make just one gallon of fresh water, meaning that they leftover sea water is much 'brinier'. If it is not disposed of properly then it can deplete the oxygen in the ocean which subsequently has a negative effect on sea life. However, the desalination industry is becoming more mindful of its environmental impact. Plants are now making great efforts to ensure that the residual 'brine' is more diluted and is put back into the sea on a less intense basis so that it is diffused over a larger area.
Transition to Reverse Osmosis
The desalination industry has previously relied upon a thermal distillation method to process the seawater. The method involves drawing up the seawater, heating it to high temperatures to cause evaporation and collecting the resultant water vapour and condensing it into fresh water. The remaining 'brine' is then returned to the ocean. Until about 1980, more than 80 per cent of the world's desalinated water was processed in this manner.
Since the 2000s though, a new technology has emerged that is more cost effective than thermal distillation which has led to a reduction in overall costs in the desalination industry over the past decade. So-called Reverse Osmosis facilities now produce nearly 70 percent of the desalinated water worldwide.
Reverse Osmosis works by pushing seawater at very great pressure through a complex series of filters that subsequently separates out the salt and other contaminants from the water.
Although it is less energy-intensive than thermal distillation, Reverse Osmosis Desalination Plants still require a great deal of power. New, more fuel-efficient technology is being developed and the future of the industry is tied to these advancements.
Growth of the Desalination Industry
As we have discussed, desalination has become an essential part of the water industry in recent years as it has been embraced by regions that struggle with natural water supply.
The growth that the industry has experienced is predicted to continue. Indeed, it is though that the market will experience a compound annual growth rate (CAGR) of 7.8 percent from 2018 to 2025.
It is not only geography that is boosting the requirement for desalination, but an increase in several water-intensive industrial sectors as well. These are sectors such as Agriculture, Oil & Gas, Chemical manufacturing and Metallurgy – all of which require large amounts of water. Another factor affecting the industry is the worldwide growing demand for clean water. As global populations rise, scarcity of fresh water is becoming more of an issue and therefore there is more need for desalination. Decreasing operational costs of desalination plants and the need to replace older desalination facilities are also boosting the industry.
Growth in the desalination market will be particularly seen in the Middle East as countries in this region are coping with limited natural water resources and increasing populations. Indeed, the largest desalination plant is in Ras Al-Khair in Saudi Arabia, while Kuwait produces a higher proportion of its water through desalination than any other country – 100% of its water consumption.
At the moment, an estimated one per cent of the world's population is reliant on desalinated water but the UN has predicted that 14 per cent of all people will experience water scarcity by 2025. This demonstrates the world's growing need for essential technology like desalination.
The Desalination Industry is definitely one to watch and is one that Special Piping Materials expects to be supplying for many years to come.
#Desalination #DesalinationIndustry #SuperDuplex #Duplex #MiddleEast #SpecialPipingMaterials #IndustryCommentary #WaterScarcity #WaterProduction