It is fair to say that the fortunes of Malaysia and Petronas – the Government-owned oil and gas company, otherwise known as National Petroleum Limited – are inextricably linked.
Malaysia has had a successful oil and gas industry for many years and the vibrancy of the market is in no small part down to Petronas which acts as the custodian of oil and gas reserves in the country.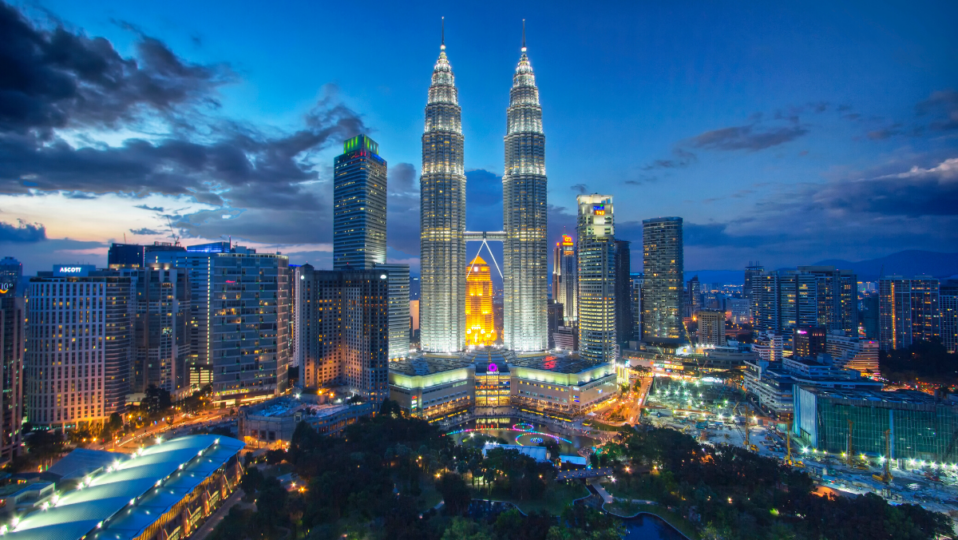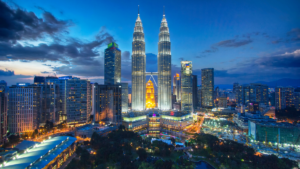 Energy production in Malaysia is mainly dependent on oil and natural gas, which is probably due to the country's rich reserves which are the fourth largest in the Asia-Pacific. It is thought that some 40% of the oil fields in Malaysia have been developed.
The strength of the country's national oil company is obviously paying dividends, with Malaysia's economy currently the third largest in Southeast Asia. The country is also the third wealthiest nation in Southeast Asia, only behind the city-states of Singapore and Brunei.
Because of the thriving oil and gas market in Malaysia, there are some 3500 related businesses there to support it. This includes international oil companies, services and processing companies, machinery and equipment manufacturers, fabricators, engineering companies and even offshore installation companies – the list is endless.
Special Piping Materials has strong relationships with many of these oil and gas companies in Malaysia. The location of our division in Singapore means we are ideally placed to provide many of them with high quality pipes, fittings and flanges from some of the finest mills in the world.
News from Malaysia's oil and gas industry
In September 2010, the Malaysian Government launched a new initiative – the Economic Transformation Programme (ETP) – which is aiming to turn Malaysia into a high-income economy by 2020.  The plan is to lift the country's gross national income to US4523 billion and raise per capita income as well.
In order to reach their ambitious targets, the ETP identified 12 National Key Economic Areas (NKEAs) that believes are Malaysia's strongest sectors, one of which, of course is 'oil, gas and energy'.
Specifically, Malaysia is targeting a 5 per cent growth of the oil, gas and energy sector. It says it will do this by sustaining production, enhancing downstream growth, transforming Malaysia into Asia's premier hub for oil field services and creating a sustainable energy platform to further encourage growth.
Since the announcement, cooperation between government and private sectors has been crucial and has been fostered through an organisation called the Malaysian Petroleum Resources Corporation (MPRC). According to their website, 'the MPRC was established to advance the local oil and gas services and equipment (OGSE) industry and anchor on Malaysia's strategic geographical location.'
The Economic Transformation Programme looks to be on track, with a new report in 2018 from the Malaysian Government stating that it has "created 2.26 million jobs" and "continues to deliver".
In more recent news from Malaysia, in March 2019, the economic affairs minister told the Dewan Rakyat that there are around 6.7 billion barrels of oil and gas reserves remaining in Malaysia.
The growth of the market and the support the sector is receiving from the government was also clear. This was due to the announcement, that, despite high costs of exploration, Petronas is continuing its search of Deepwater wells and they remain optimistic about the future supply of oil and gas in the region.
A history of Petronas
PETRONAS was founded in August 1974 and is now wholly owned by the Government of Malaysia. The corporation is entrusted with responsibility of developing the entire oil and gas reserves in Malaysia.
The company has grown to become a successful and integrated international oil and gas company. Through its network of subsidiaries and joint ventures it does business in some 35 countries around the world. Fortune ranked Petronas as the 158th largest company in the world in 2019.
The group is engaged is a very wide variety of activities within the oil and gas industries in both upstream and downstream markets. Their work includes upstream exploration, production, downstream oil refining, gas processing and liquefaction, shipping and even the marketing and distribution of a range of petroleum products.
The company's headquarters is at the Petronas Towers in Kuala Lumpur that opened in August 1999, in the corporation's 24th Anniversary year.
Recent news from Petronas
In April 2019, the Malaysian state-owned oil company announced that it was invested more heavily in its portfolio in the Americas in order to raise reserves and maintain production rates. The investment projects will span from Canada to Brazil. This announcement came just days after Petronas had agreed to buy stakes in two offshore fields in Brazil.
In November 2019, Petronas solidified its position in the LNG industry by carrying out an official naming ceremony of its second floating LNG facility, PFLNG DUA. The facility is designed to extract gas from Deepwater reservoirs and is set to be moored over the Roan Gas Field which is located 140km offshore Kota Kinabalu. It has been suggested that it will have the capacity to produce 1.5 million tpy of LNG.
This FLNG is the second that Petronas now owns and operates, with the first having been in operation since 2017. It demonstrates that the corporation is committed to ensuring a reliable and secure supply of LNG for Petronas and Malaysia, thus meeting the increasing demand for cleaner energy avenues.
Special Piping Materials and Malaysia 
Special Piping Materials is committed to maintaining its relationship with many of the oil and gas companies in Malaysia, through its experienced and professional team in Singapore. The company has enjoyed great success with Petronas and other oil and gas companies for many years and is looking forward to supplying high quality materials and products to them in the decades to come.
#SpecialPipingMaterials #Petronas #Malaysia #OilandGas #Petroleum #NaturalGas #LNGmarket #Industryupdate