Read this Special Piping Materials interview with Kirsty-Lee Yon who is just one of the amazing people we have working for us.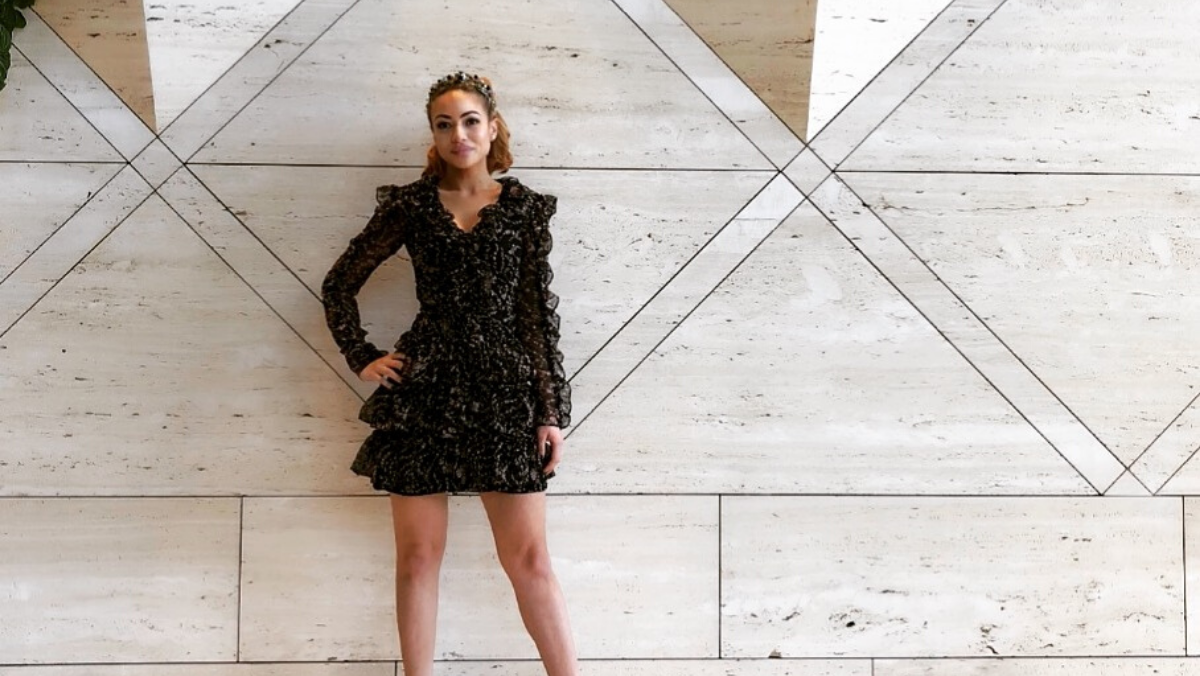 A company is nothing without its people and Special Piping Materials is lucky enough to have an amazing team of people working for us across the globe. They are dedicated to their clients, passionate about providing a great customer service and are committed to ensuring that the projects we support run smoothly and efficiently.
Many of our staff have many years' worth of experience within the oil and gas industry and know everything there is to know about heavy duty piping, fittings and flanges and the exotic materials we supply them in.
Kirsty-Lee Yon who works in our Perth office is one such individual. She joined the Special Piping Materials family in 2018 and has been a core part of the team ever since.
The Perth division of Special Piping Materials was established in 2006 and since then has gone from strength-to-strength. They have a wide range of clients in different industries like petrochemical, Oil & Gas, LNG and Lithium extraction. Read on to find out more about Kirsty's role in in the team.
How long have you worked with SPM?
I joined the Special Piping Materials team just over two years ago and I don't know where the time has gone!
What role are you currently in?
My current role is Sales Executive, working with the sales team and helping to secure and process orders across a range of different industries.
Can you give us an overview of your career so far?
I started my Oil and Gas journey when I was a teenager working as a receptionist and admin assistant whilst studying at Curtin University. After completing my studies, I took a break from the work force and travelled abroad for a few months.
After this, I came back to Perth and worked in construction as a Projects Administrator. I was then introduced to the world of piping, working for large corporation as part of their contracts team. I started to gain more knowledge of the Oil and Gas industry, build relationships with clients and become familiar with the products and project requirements. The knowledge and expertise that I have built over many years has resulted in me gaining the position as Sales Executive at SPM.
What's your favourite (and least favourite) day-to-day task?
My favourite task is chatting to regular clients as it's great to get to know people on a personal level and develop these important relationships. My least favourite task is processing paperwork, although it is very important work to ensure that everything is documented properly.
What made you want to work for SPM?
SPM is a very well-known company here in Perth and across the piping industry. By joining them I believed I would have the opportunity to expand my technical piping knowledge and learn more about the industry as well. It was also a great opportunity to be part of a young and motivated team who are a lot of fun to work with.
What is your focus at the moment in your role?
The focus during my time here has been to build relationships externally with some of our key clients and fabrication base. Internally I also work closely with Mike in the sales team to build relationships across the office here and across the world. It in important that all the global divisions work together and support each other so that we can better service our clients.
I believe we have built and are continuing to build a very strong sales focus, which sets us apart from any competition.
As I write this, we are fighting a global battle to defeat the Covid-19 Pandemic and adapting to changing dynamics by creating new and improved ways of doing business, whilst continuing to consistently support and maintain our strong client base.
Where are the opportunities in the Australian-Pacific region?
I feel very lucky to work within the Australia-Pacific region. In Australia we are lucky to have a thriving oil and gas sector along with new resources for renewables as well as the ever-consistent mining work with my favourite clients Minara Resources & Citic Pacific.
What do you think the future holds for the piping world?
I think the future is very bright for the piping industry with new projects on the horizon and an increasing demand for piping products. The renewables energy market is very exciting and very fast-paced and the need for our specialist piping products doesn't look like it will abate any time soon.
What keeps you motivated at work each day?
I come to work each day feeling motivated mainly because I get to work with a strong, knowledgeable and supportive team where we can share our ideas and learn from each other. Not many people can say that about the company they work for!
How do you relax after a hard day's work in the office?
I enjoy socialising with friends over dinner and drinks, listening to music and going to the gym.
If you had to choose another office around the world to work in, which would it be and why?
I would choose to work in Singapore due to the vast array of foods and culture.
What activities do you and your colleagues do together? 
We enjoy the occasional catch up whether it's having drinks or playing mini golf. It's great that we all get along so well!
#Interview #SpecialPipingMaterials #Australia #Perth #PerthBusiness #AustraliaBusiness #SuperDuplex #Duplex #NickelAlloy #Moly #OilandGas #Petrochemical #Desalination #LNG #Piping #Offshore #ExoticPipe #StainlessSteel