In our next instalment of SPM interviews, we speak to David Manhaes, a member of the team in our Brazilian Office.
Special Piping Materials has had a presence in Brazil since 2010 and the team there now have a 12,000 sq. ft warehouse and office.
Our team's reliable and expert service means that they are regularly called upon to supply specialist piping products in a range of exotic materials like super duplex, duplex and nickel alloy to many of the industry giants. Our team on the ground in Rio de Janeiro, Brazil is always ready to support their clients in the most efficient way possible.
Read our blog to find out how David helps source our clients' products in specialised materials like Super Duplex and Duplex and how he keeps on top of his busy workload.
We hope you enjoy this Special Piping Materials interview with David Manhaes!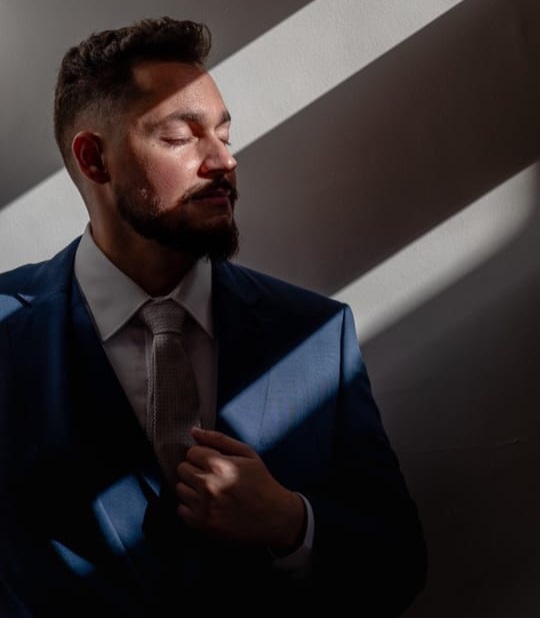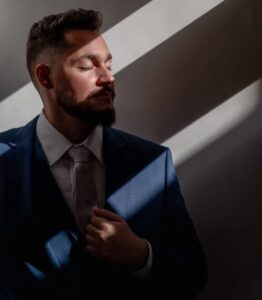 How long have you worked with SPM?
I started my career at SPM in February 2020 at the very start when the Covid-19 pandemic took over Brazil, with large numbers of cases and recurrent shutdowns.
What role are you currently in?
I'm currently the South American Business Developer for SPM Brazil.
Can you give us an overview of your career so far?
I started out on day-to-day sales duties at SPM Brazil as a Sales Analyst and then I was promoted to be the South American Business Developer. I defiantly have a lot to thank for the challenges and activities that were assigned to me, because it has helped me to develop a lot professionally. Currently, my main role is to develop new businesses in different industries and countries around the South American region.
What's your favourite (and least favourite) day-to-day task?
I would say that my favourite task is building and establishing great professional and trusting relationships with our clients, as well as developing new business across different regions, cultures and ethnicities. Achieving this makes me strive to work harder!
While on the other hand, dealing with bureaucracy as well as political and economic challenges historically faced by us within our region is definitely my least favourite day-to-day task.
What made you want to work for SPM?
I am passionate about working with different cultures and I believe this makes the difference in transforming us professionally as it allows us to think "outside of the box" as we must consider the wider global market.
I had the opportunity to live for a while in Canada, New Zealand and also a little in the US, and that made me who I am today, both professionally and personally.
SPM is a global company, and every team helps each other which makes the experience better and more valuable for all of us. I am very proud to be part of a global team that I have a lot of admiration and respect for.
What is your focus at the moment in your role?
Although our region is not doing as well as we hope at the moment due to the effects caused by pandemic, I have been working tirelessly to change this scenario for South America. Developing new businesses with current clients and looking for new client opportunities across the region and industries are my main goals.
Hopefully we will bring the company better revenue by driving growth through increasing sales and helping new clients.
What does a typical 'day in the office' look like?
I usually have many meetings during the day, making new presentations and interacting with clients often over the phone and via WhatsApp. In addition to maintaining frequent contact with these clients, I also travel to regions that have good business prospects for our competitive scope.
What do you think 2023 will bring to the piping world?
I believe that in 2023 there will be new players in the market, and it will also bring different approaches both from the point of view of the customer and the suppliers. For this reason, I can see good opportunities in the near future, as not all companies will be prepared for this adjustment in the market. I am fully convinced that the team at SPM is ready, and we will surf this wave of new business in 2023.
What keeps you motivated at work each day? And how do you motivate your team?
Knowing that I can count on a very efficient team that is always willing to try and solve any problem. It helps me wake up in a good mood knowing that I am surrounded by excellent professionals, and I simply need to do my best to contribute to the SPM family.
I take great pleasure in spending this time with everyone at SPM who are always available to help at any time.
How do you relax after a hard day's work in the office?
I love going out for a walk and enjoying quality time and togetherness with my family and my lovely dog, Calli – the most amazing English Bulldog that I have known!
If you had to choose another office around the world to work in, which would it be and why?
It's a very difficult question to answer as all the SPM offices are very well located. I would say that I am very interested in choosing Manchester because I would like to learn how the team there works, and how they have become a global reference within our field of industrial piping.
On the other hand, I might choose Houston. My father-in-law has lived in the United States for a long time so it would be great to relocate my wife and daughter to be around more family!
We hope you've enjoyed this Special Piping Materials interview with David Manhaes!
#Interview #SpecialPipingMaterials #UK #Manchester #UKBusiness #ManchesterBusiness #SuperDuplex #Duplex #NickelAlloy #Moly #OilandGas #Petrochemical #Desalination #LNG #Piping #Offshore #ExoticPipe #StainlessSteel #Hydrogen