The start of a new year is a natural time to evaluate the past and look to the future. The team at Special Piping Materials likes to do a round-up of expert predictions every year, so here is our compilation of 2022 energy predictions!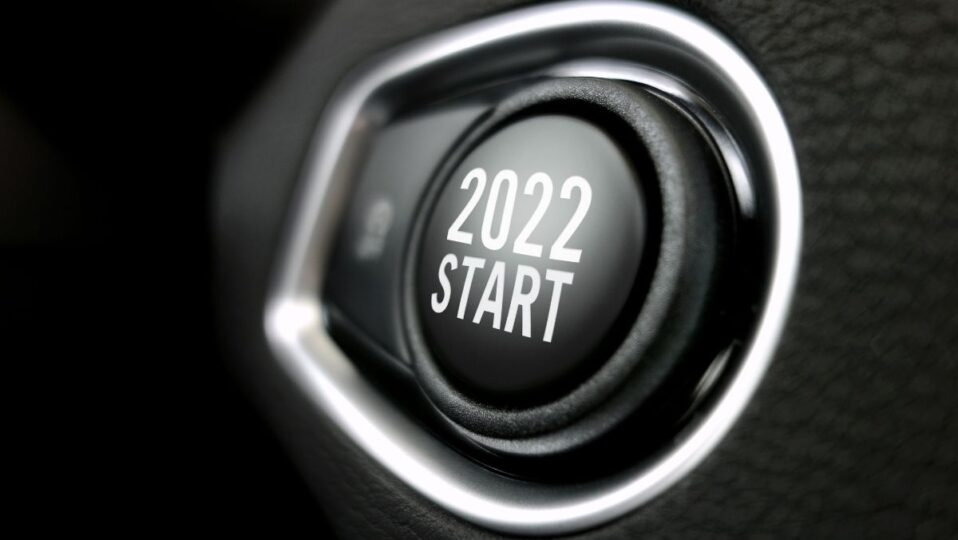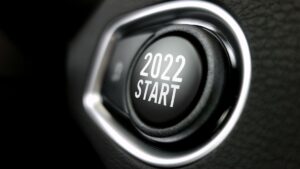 This year, as has been the theme in recent years, things are slightly different, as predictions are always slightly more difficult in times of turbulence. Covid-19 is still impacting most industries around the globe and must be a factor in future forecasts, but it has proven itself to be a factor that it extremely different to foresee! Climate attitudes and a global shifting workforce are also factors that make formulating predictions rather tricky.
2020 was certainly the year of the virus, 2021 saw a massive shift in workforce and climate priorities… so where does that leave us for 2022? To help us try and answer that, here are some of the top 2022 energy predictions from experts across the industry.
Deloitte predictions for renewable energy sector
Professional services giant Deloitte has recently released its '2022 power and utilities industry outlook'.
They predict that 'digital technologies, market developments, and government investment in next-generation energy technologies' in 2022 will have a real impact on the power and utilities sector.
Their top five 2022 energy predictions in this report are:
▶️ Sustainability: Utilities expected to further flesh out decarbonization plans
▶️ Resiliency: Unprecedented weather events driving new resiliency strategy
▶️ Digital Transformation: 5G and cloud could expedite the clean energy transition
▶️ Smart grid operations: Utilities increasingly turning to flexible load programs
▶️ Electrification: Building electrification is already impacting utility planning
Access the full report here.
Wood Mackenzie analyst predictions:
The analysts at global research and consultancy business, Wood Mackenzie, have made several 2022 energy predictions. Here are two that we felt were most pertinent (read the full article with their 10 insightful predictions here):
▶️ Oil and Gas companies will look beyond wind and solar as their low carbon energy strategies, and instead move to hydrogen and carbon capture.
Tom Ellacott, Senior Vice-President, Corporate Research, said: "Oil and gas companies will invest record levels into new energy next year, and the strategic narrative will broaden out. For the European Majors, the focus of attention and capital investment has largely been on wind and solar. But in 2022, Carbon Capture, Utilisation and Storage, and low-carbon hydrogen, will move from growing ambition to meaningful commitment. First movers will mobilise significant resources as they jostle for position in the future battlegrounds of these longer-dated technologies. Hoppers will be filled with low-carbon projects, new partnerships will emerge, and the leaders will start to turn strategic intent into firm actions."
▶️ The Permian Basin will see a rise in production.
Robert Clarke, Vice-President, Upstream Research, said: "There is a good chance that Big Oil will be more nimble than its smaller rivals in the Permian Basin next year. ExxonMobil and Chevron already produce a combined 1.1 million barrels of oil equivalent per day in the Permian, and that number is going higher. ExxonMobil recently reaffirmed its end-2024 target of 700,000 boe/d. Chevron is increasing its 2022 Permian budget by US$1 billion year-on-year. The independents are guiding toward strict financial targets, with 2022 production as an outcome. The Majors, however, are still holding to their projections for output volumes alongside their financial objectives.
Growing Permian production also fits with the Majors' new lower-carbon strategy frameworks, including ExxonMobil's Permian Net Zero 2030 goal. It might seem counter-intuitive on the surface, but it is the logical conclusion: the Majors should ramp Permian activity more than their competition. According to our models, they will need considerably more rigs running to hit those production targets."
Renewable energy projects take a new turn
Unsurprisingly, renewable energy was always going to feature heavily in 2022 energy predictions.
Previously, renewable energy projects and concepts were born from a desire to decarbonise or create a 'greener persona' but things have shift and many experts are now suggested that renewable energy projects from 2022 onwards will arise due to the desire for greater power generation.
It appears as though the adoption of renewable energy sources has been won, and now companies across the globe must look to implement long-term strategies and comprehensive power generation plans.
As an example, in Europe and the US, solar plants and rooftop installations have now entered 'life after feed-in tariffs'. The transformation of these into fully-fledged energy sources now needs to begin – an arguably harder task than starting them in the first place.
Electric Vehicles
Electric vehicles (EV) are increasingly being seen as the future of our roads. Interestingly, Electric car adoption in Europe and the US falls behind that seen in Asia.
According to analysis from IDTechEx, Electric vehicle sales surged in 2021, with growth in China, the US, and Europe. China did remain the top EV market around the globe, with 1.1 million vehicles sold in the first half, accounting for 12% of sales. In the US, EVs have definitely proven less popular with only 250,000 units sold, accounting for 3% of sales.
However, one of the 2022 energy predictions is that revamped energy policies and geopolitics will see this trend change over the next 12 months.
President Biden is expected to increase electric car production in the US which in Europe, several companies, including oil major Total, have recently announced high-profile projects to install car charging infrastructure. While the 'EV revolution', as its being touted, will take make years to come to fruition, it is expected to receive a big boost in 2022.
#SpecialPipingMaterials #Energy #StainlessSteel #Pipes #Fittings #Flanges #2022 #EnergyPredictions